Student wrongly accused of being a terrorist after he was seen reading a textbook on terrorism for his degree
Mohammed Umar Farooq has not returned to complete his studies in terrorism, crime and global security at Staffordshire University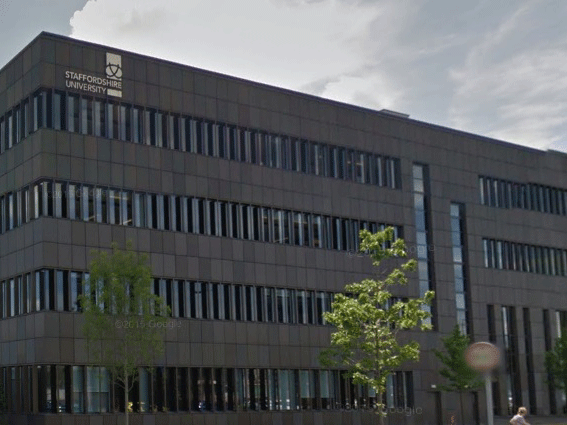 A student has been wrongly accused of being a terrorist after he was seen reading a book on terrorism.
Mohammed Umar Farooq was studying for a masters' degree in terrorism, crime and global security at Staffordshire University, in Stoke-on-Trent, when the accusations were levelled at him.
The 33-year-old said he had been sitting in the library reading the textbook in March, when he was approached by someone he thought was a fellow student – an individual who was later revealed to be a university official.
Mr Farooq said the official asked him about his views on homosexuality, Isis and al-Qaeda, according to The Guardian.
He said his answers emphasised his opposition to extremism, but that the conversation was reported by the official to the university's security guards as it raised "too many red flags".
"I could not believe it. I was reading an academic textbook and minding my own business," he told The Guardian.
"At first I thought I'd just laugh it off as a joke."
But he added: "The implications if I did not challenge this could be serious for me… This could happen to any young Muslim lad. I had to fight back."
Mr Farooq said he hired a lawyer to challenge the claims made against him and, following a three-month investigation into the matter by the university, he received an apology.
He said the university admitted there had been difficulties in implementing the government's new anti-radicalisation policy for universities and colleges, as part of which differentiating between the "intellectual pursuit of radical ideas and radicalisation itself" was a big challenge.
New measures to tackle extremism and radicalisation on academic campuses, the Prevent initiatives, came into effect on Monday, although they have been observed by institutions since they were first outlined in March.
They place a legal duty on universities and colleges, for the first time, to stop extremists radicalising students on campuses and to support students at risk of radicalisation.
Mr Farooq said he had not returned to the university to complete his degree.
Dr Noel Morrison, academic registrar and director of student experience at Staffordshire University, said: "We are very sorry that a misjudged situation has impacted on this student.
"We do, however, have the right policies and procedures in plan and are confident that the situation was investigated and concluded appropriately.
"We have apologised to Mr Farooq and are in dialogue with him on how we can support him to continue his studies with us.
"In light of recent legislation, we are ensuring all staff at the university have the right guidance and training."
The Home Office has said that at least 70 events took place on university campuses last year featuring hate speakers and that young people continued to make up a disproportionately high number of those arrested for terrorist-related offences and of those travelling to join terrorist groups in Syria and Iraq.
Speaking about the new anti-radicalisation measures earlier this month, Prime Minister David Cameron said: "All public institutions have a role to play in rooting out and challenging extremism.
"It is not about oppressing free speech or stifling academic freedom, it is about making sure that radical views and ideas are not given the oxygen they need to flourish."
But universities and colleges have urged the Government to listen to their concerns that the new measures could threaten freedom of speech.
Register for free to continue reading
Registration is a free and easy way to support our truly independent journalism
By registering, you will also enjoy limited access to Premium articles, exclusive newsletters, commenting, and virtual events with our leading journalists
Already have an account? sign in
Register for free to continue reading
Registration is a free and easy way to support our truly independent journalism
By registering, you will also enjoy limited access to Premium articles, exclusive newsletters, commenting, and virtual events with our leading journalists
Already have an account? sign in
Join our new commenting forum
Join thought-provoking conversations, follow other Independent readers and see their replies