Braverman says 'strong case' to label China as national security threat
The Home Secretary said that national security is the 'overriding priority' for the Government.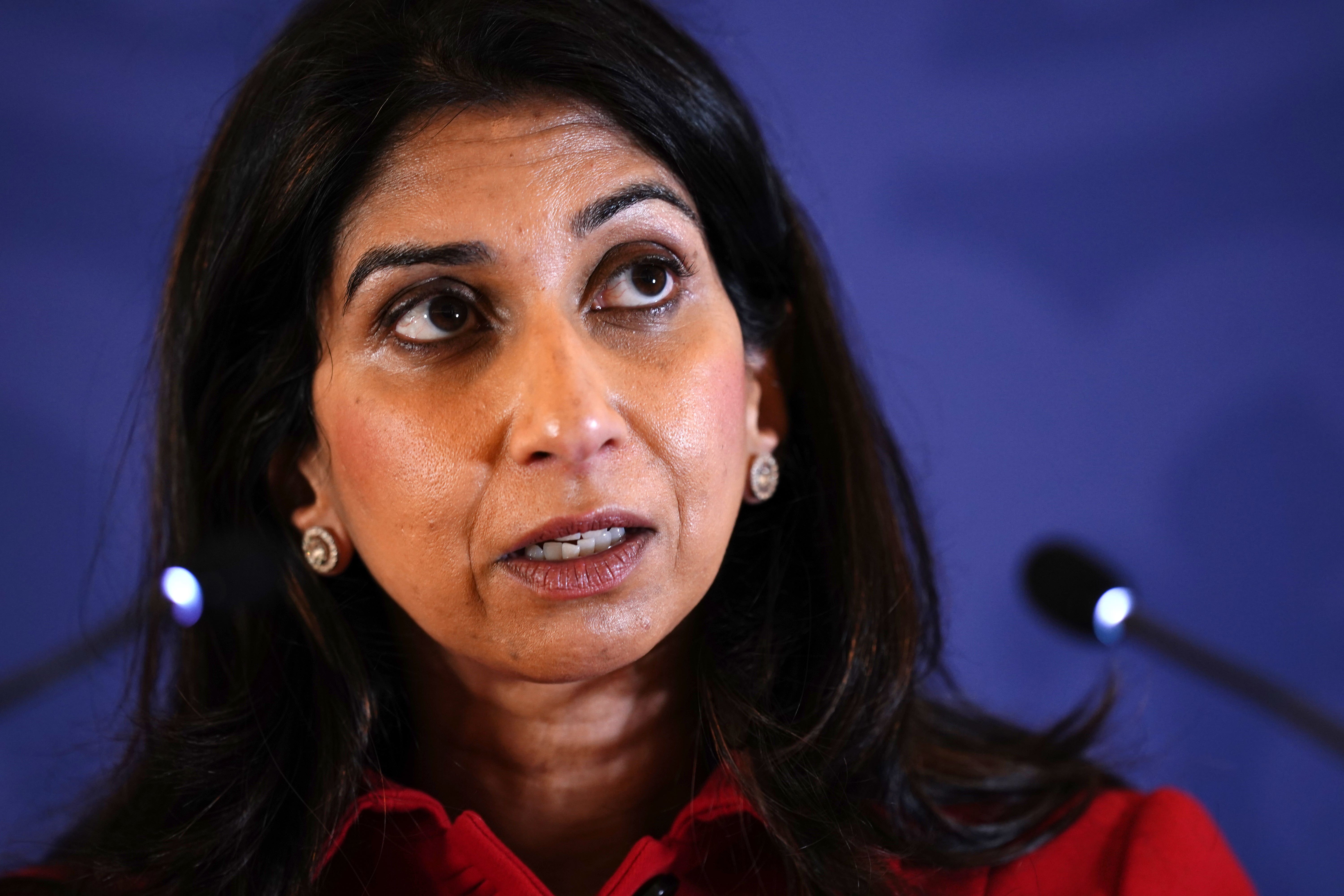 There is a "strong case" for China to be described as a threat to the UK's national security, the Home Secretary has said.
Suella Braverman told MPs she will not "shy away" from calling out threats from China for "what they are" and the Government is considering placing Beijing in the "enhanced" tier of the Foreign Influence Registration Scheme (FIRS) under the new National Security Act.
Such a move would place stricter measures on Chinese agents and effectively categorise Beijing as a hostile state.
Her comments came during Home Office questions in the Commons and after Tory former minister Stephen Hammond asked her: "She will know there is continuing widespread concern at the threat to our national security from the all-state approach the Chinese are taking to espionage activities in our country.
"Can I urge her to ensure and tell this House that our response will mirror that and can I urge her to ensure that China are in the enhanced tier of the FIRS scheme?"
Ms Braverman replied: "Well, national security is our overriding priority as a Government and particularly at the Home Office.
"And as Home Secretary, it is my job to oversee the protection of the UK from all types of threats to our national security and as the ISC (Intelligence and Security Committee)'s report said, the Chinese intelligence services target the UK and its overseas interests prolifically and aggressively.
"I will not shy away from calling out threats from China for what they are and make it clear that their agencies regularly engage in hostile activity towards the UK.
"We are currently reviewing the countries that should go on to the enhanced tier of FIRS.
"I think there is a strong case to be made for China being put into that, but I won't… I don't want to prejudice the process by which those determinations will be made."
The arrest of a parliamentary researcher under the Official Secrets Act has revived debates about the UK's relationship with the Beijing, with some Tory MPs now pushing the Government to take a stronger stance and to label China a "threat".
Public confirmation of the arrest came only weeks after James Cleverly became the first Foreign Secretary in five years to visit China, amid efforts to develop more pragmatic ties with the country.
The Home Secretary's comments echoed the ones made by Deputy Prime Minister Oliver Dowden last week, who also said there was a "strong case" for China to be added to the enhanced tier of FIRS.