The house in Wales you can buy for less than a cup of coffee
The three-bed semi is up for auction in South Wales but without most of its roof it will need some hefty renovation.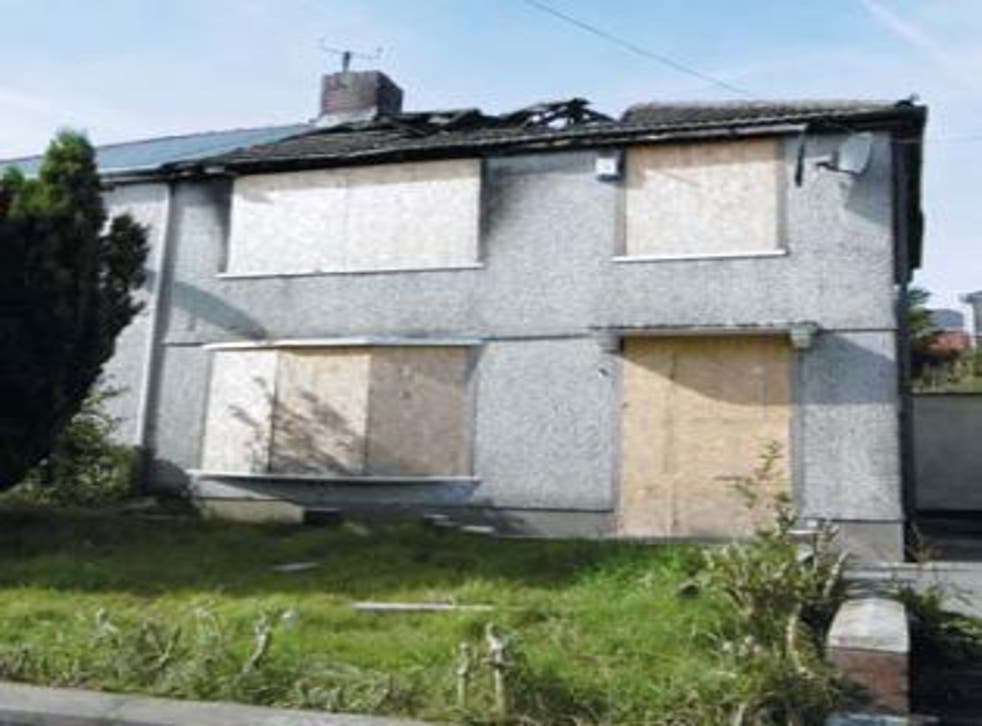 A house described as the ultimate "fixer-upper" has gone on sale for just £1.
The semi-detached property in Tredegar, South Wales has extensive fire damage and only a small section of its roof remaining.
But bargain hunters are being urged to snap it up as it could be worth £50,000 with a makeover.
One neighbour, who didn't want to be named, told the South Wales Evening Post: "The new owner would be best to pull it down as the house is crumbling. But if they choose to start again they would be building on the best street in the area."
The three-bed property on the Gefn Golau estate will be auctioned on 29 October with a guide price starting at just £1, as the property has no reserve.
And would-be buyers won't even be able to view the house, according to auctioneers, as it is not safe to enter.
Auctioneer, Sean Roper, said to the South Wales Evening Post: "It is sold as seen. It was a buy-to-let property in the past, so may suit an investor if they are willing to do the extensive work.
"The existing owner just wants it to be sold which is why there is no reserve price.
"If the potential new buyer is thinking of putting it on the market once they have worked on it, properties like this in the area sell for approximately £50,000."
But another neigbour told the paper: "The stairs inside the house are rotting and the roof has caved in. They would be better off saving their pound coin in a piggy bank!"
This is not the first home to be sold for £1. A series of properties in Anfield, Liverpool were sold for £1 in a council scheme to regenerate the area.
And a string of houses were put up for the same price in Liverpool's Toxteth area.
Register for free to continue reading
Registration is a free and easy way to support our truly independent journalism
By registering, you will also enjoy limited access to Premium articles, exclusive newsletters, commenting, and virtual events with our leading journalists
Already have an account? sign in
Register for free to continue reading
Registration is a free and easy way to support our truly independent journalism
By registering, you will also enjoy limited access to Premium articles, exclusive newsletters, commenting, and virtual events with our leading journalists
Already have an account? sign in
Join our new commenting forum
Join thought-provoking conversations, follow other Independent readers and see their replies