There is something wrong but very right about this Bible illustration
Finally, a little authenticity in the Bible
Christopher Hooton Comments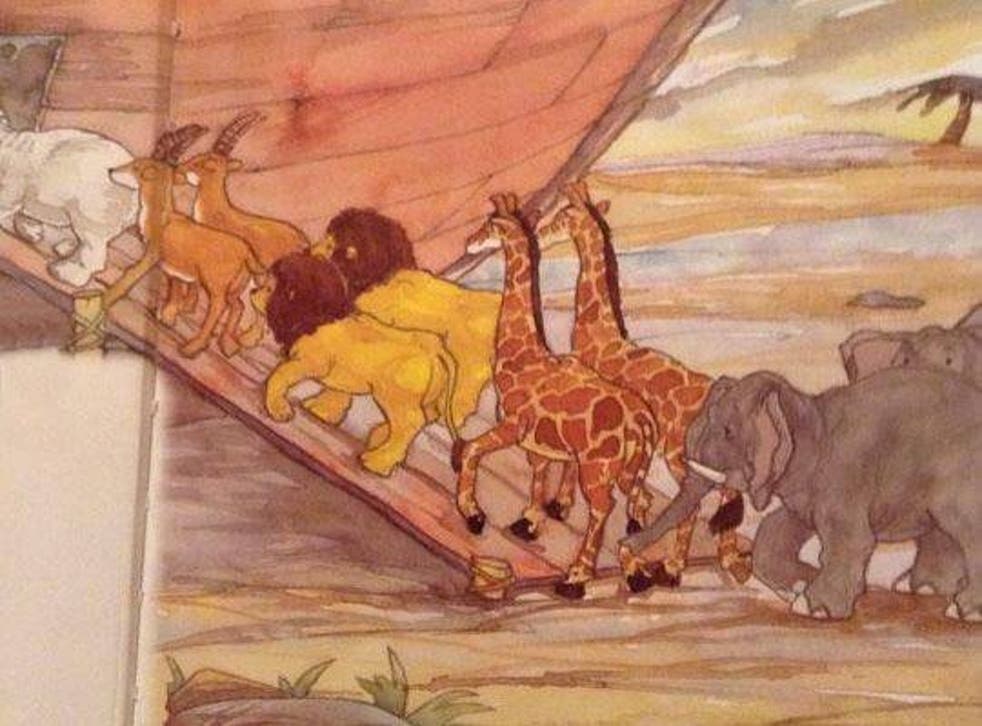 The image above, found in Arcturus' Children's Bible: Illustrated Stories from the Old and New Testaments, shows what at first looks to be a pretty standard depiction of animals boarding Noah's ark two-by-two.
But, due to sexual dimorphism, adult female lions are unable to grow manes, so that's definitely two dude lions you are looking at being loaded on for sexual purposes.
I doubt this was a conscious decision snuck in by the illustrator but it's a pleasing error all the same.
Children are at least getting an authentic depiction of the variety of life. A report in Pink News points out that wildlife experts discovered last year that gay bears enjoy oral sex, with "the first observations of long-term, recurrent fellatio in captive brown bears kept in proper conditions" being recorded by the Polish Academy of Sciences Department of Wildlife Conservation.
Kent zoo, meanwhile, has a gay penguin couple, which it claims make better parents than many of the straight ones.
(HT Pink News)
Inspirational quotes about LGBT rights

Show all 29
Register for free to continue reading
Registration is a free and easy way to support our truly independent journalism
By registering, you will also enjoy limited access to Premium articles, exclusive newsletters, commenting, and virtual events with our leading journalists
Already have an account? sign in
Join our new commenting forum
Join thought-provoking conversations, follow other Independent readers and see their replies