Attack from the air: The British coastal towns turned into war zones by seagulls menacing tourists and post office workers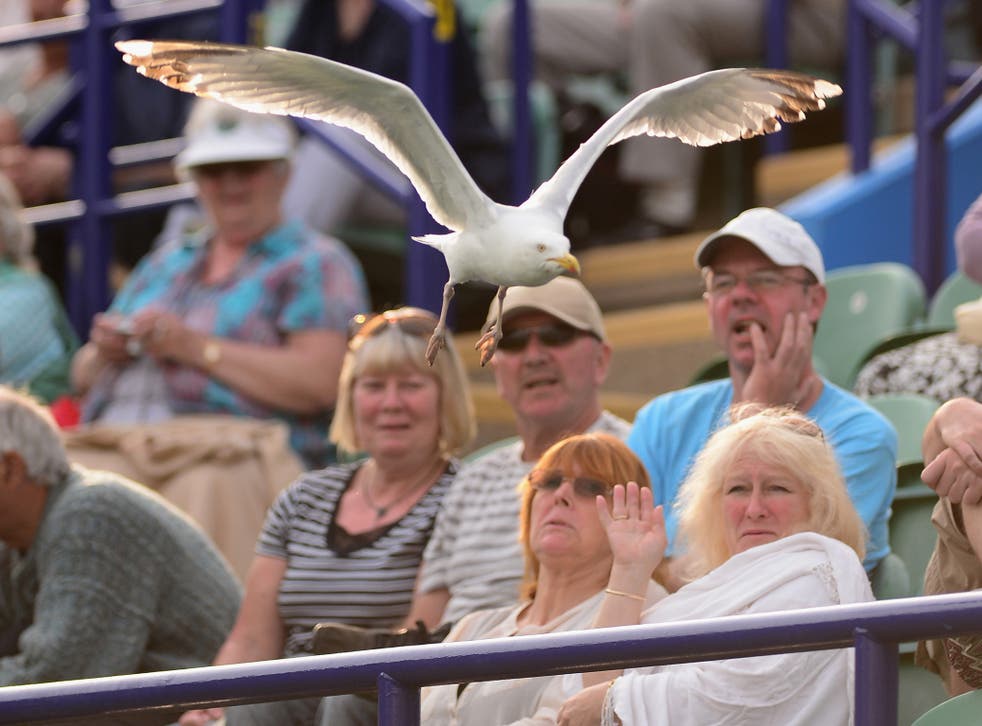 It's a seaside town known for its idyllic picture postcard scenery, but an area of Newquay has been turned into a warzone by menacing gulls.
The birds are hunting in packs, ripping food from the hands of unsuspecting tourists. Bank Street, a hotspot for rogue gull activity, has been dubbed Seagull Alley.
Teenager Joe Cowell, who was enjoying a visit to the Cornwall resort with friends, said a seagull had "sunk its claws" into his pizza.
"Within seconds we were mobbed – there were dozens of them. It was carnage and by the end of it half the pizza was missing. It was pretty scary," he told The Sun.
According to scientist Peter Rock, Cornwall's gulls "travel in gangs" and use a "pincer movement" to snare their prey.
"One feigns an attack so the target pulls their pasty out of the way while number-two gulls sneak in from behind and grab it," he said.
There have been a brace of reports about vicious seagulls this past week. Postal deliveries to a road in Perranporth in Cornwall were stopped after a postwoman was dive-bombed. Residents suggested the birds should be culled.
But Mr Rock warned: "All pest control does is move the problem from place to place – the solution will only come through science."
Meanwhile, a woman in Eastbourne was told there would be no further deliveries to her home until the "threat of attack is removed".
At the Glastonbury Festival, huge swarms of seagulls picked over the litter. The Western Daily Press reported that after one unlucky music fan dropped their food on the campsite, around 200 gulls launched themselves on it "within 30 seconds".
In Cardiff, plastic gull eggs are being offered to businesses in the hope of reducing the nuisance caused by the birds. By replacing real eggs with fake ones, the gulls have fewer chicks to protect and the council hopes it could reduce the number of attacks.
Gulls are known to be more aggressive in the summer months when they are nesting and act protectively towards their young.
Register for free to continue reading
Registration is a free and easy way to support our truly independent journalism
By registering, you will also enjoy limited access to Premium articles, exclusive newsletters, commenting, and virtual events with our leading journalists
Already have an account? sign in
Register for free to continue reading
Registration is a free and easy way to support our truly independent journalism
By registering, you will also enjoy limited access to Premium articles, exclusive newsletters, commenting, and virtual events with our leading journalists
Already have an account? sign in
Join our new commenting forum
Join thought-provoking conversations, follow other Independent readers and see their replies