Branding: Union Jack of all trades
The flag is appearing on every product under the sun – but consumers are suffering from patriotism fatigue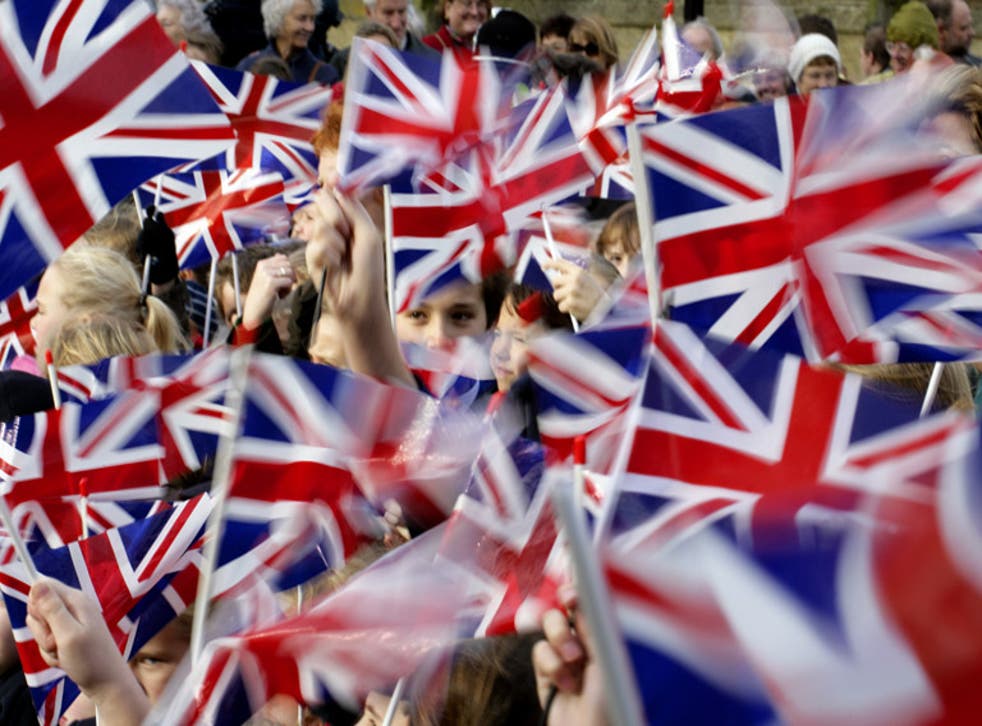 "What the hell is a Union Jack doing on our product?" ranted Ricky Martin, one of Lord Sugar's candidates in the latest round of The Apprentice. "How creative is a Union Jack?"
Aside from enraging more pedantic viewers by using the wrong name for the Union Flag, Martin's moment of doubt over his team's decision to decorate pieces of furniture by painting on the national flag was symptomatic of a wider crisis in confidence in the most iconic British design feature of all.
In a summer that includes the Queen's Diamond Jubilee celebrations and the London Olympics, we are bound to see more than ever of the Union Flag, which had its birthday yesterday on the 406th anniversary of it being introduced by James I to represent the unification of the crowns of England and Scotland.
Research produced this week by the brand consultancy Coley Porter Bell found that the rash of Union Flag imagery appearing on packaging was starting to irritate many consumers.
More than 56 per cent of respondents to the survey said that brands that wished to highlight the "Britishness" of their product should only do so subtly. More than 25 per cent went as far as to warn that they found such patriotism distasteful.
Some brands were regarded as having a right to boast of their Britishness, a list topped by British Airways and ranging from Burberry to Marmite (rebranded Ma'amite for the Jubilee, groan). Marks & Spencer appears to have assumed it scores highly with consumers in this regard, judging by its latest advertising campaign, "A Summer to Remember", showing Twiggy, Jamie Redknapp and friends cutting a cake with Union Flag icing and enjoying a jubilee garden party beneath the bunting. John Lewis has launched a "Union Jack" range of mugs, keyrings, umbrellas and tea caddies, though the kaleidoscopic colours would not be recognised by James I or any monarch since.
"There has been a growing groundswell of British iconography," says John Clark, planning director at Coley Porter Bell. The public might be less sympathetic towards the SEBO vacuum cleaner brand, which has launched a "Felix Royale" model in Union Flag livery for those that feel that dusting is a matter of national pride. The Government has dived in with its "Great" campaign, with more red, white and blue than John Bull's waistcoat.
Since the Second World War, the British people have had a complex relationship with the Union Flag. To one generation it was a symbol of a nation's fight for survival. Their children wanted to turn it into something less serious. Pete Townshend of The Who's Union Flag blazer typified this new attitude. "He went to Savile Row to get it done, but all the tailors said it would be sacrilege so he had to go to the East End instead," says Paolo Hewitt, co-author of The A to Z of Mod, published later this month. "It wasn't being disrespectful, but saying that a new era was upon us and it was time to lighten the load of symbols like the target and the Union Jack."
When Morrissey wrapped himself in a Union Flag in 1992, many of those for whom the far-right's misappropriation of the banner was too raw recoiled at the sight. And yet soon afterwards Oasis embraced the same flag with the enthusiasm The Who had shown 30 years earlier.
That Britpop confidence has faded and Stella McCartney seems to have appreciated the current desire for subtlety in her designs for the Team GB kit in various shades of blue without any red. Patriots should make the most of it. With Scottish independence creeping closer, that Union Flag blue might not be about much longer.
Register for free to continue reading
Registration is a free and easy way to support our truly independent journalism
By registering, you will also enjoy limited access to Premium articles, exclusive newsletters, commenting, and virtual events with our leading journalists
Already have an account? sign in
Register for free to continue reading
Registration is a free and easy way to support our truly independent journalism
By registering, you will also enjoy limited access to Premium articles, exclusive newsletters, commenting, and virtual events with our leading journalists
Already have an account? sign in
Join our new commenting forum
Join thought-provoking conversations, follow other Independent readers and see their replies