Children's TV characters to appear on stamps
Favourites from Bob the Builder to Bagpuss will be pictured in the collection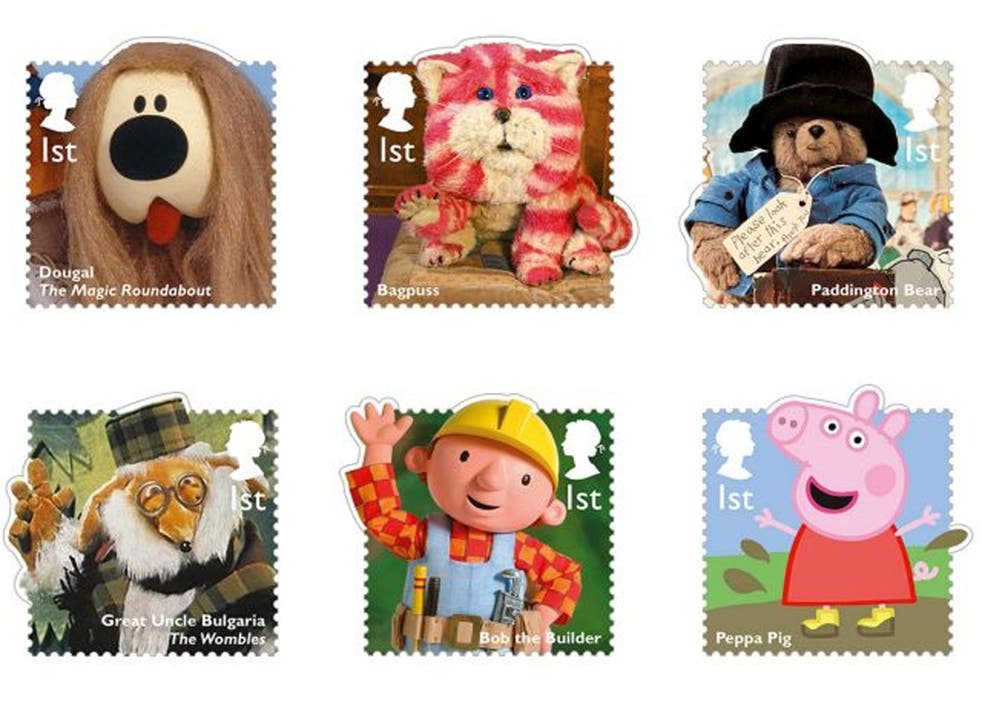 Some of the most popular children's television programmes from each decade since the 1950s are being celebrated on a new set of stamps issued by the Royal Mail.
The stamps, unveiled on Friday, feature old favourites including Andy Pandy, Ivor the Engine, Dougal from The Magic Roundabout, Windy Miller of Camberwick Green, Mr Benn, The Wombles' Great Uncle Bulgaria, Bagpuss and Paddington Bear.
Postman Pat, Bob the Builder, Peppa Pig and Shaun the Sheep from Aardman's Wallace and Gromit. make up the more recent characters pictured.
60 years of children's programming is being honoured in this stamp issue.
Read more:
Andrew Hammond from Royal Mail Stamps, said: "For over 60 years, Britain's children's TV characters have brought cheer to generations of viewers.
"More importantly it has presented us with a cast of characters that, like the memories of the programmes themselves, remain with us throughout our lives.
"It feels appropriate to celebrate all of these unforgettable characters on a set of very special stamps."
The collection comes after the Government made the controversial move to sell off the Royal Mail in 2013.
The stamps are available from 7th January online or in 10,000 Post Offices throughout the UK.
Additional reporting by PA
Register for free to continue reading
Registration is a free and easy way to support our truly independent journalism
By registering, you will also enjoy limited access to Premium articles, exclusive newsletters, commenting, and virtual events with our leading journalists
Already have an account? sign in
Register for free to continue reading
Registration is a free and easy way to support our truly independent journalism
By registering, you will also enjoy limited access to Premium articles, exclusive newsletters, commenting, and virtual events with our leading journalists
Already have an account? sign in
Join our new commenting forum
Join thought-provoking conversations, follow other Independent readers and see their replies