Come dine with me: Couple respond to pensioner James Gray's newspaper advert for company on Christmas Day
Irish couple were among thousands of people around the world who were touched by James's story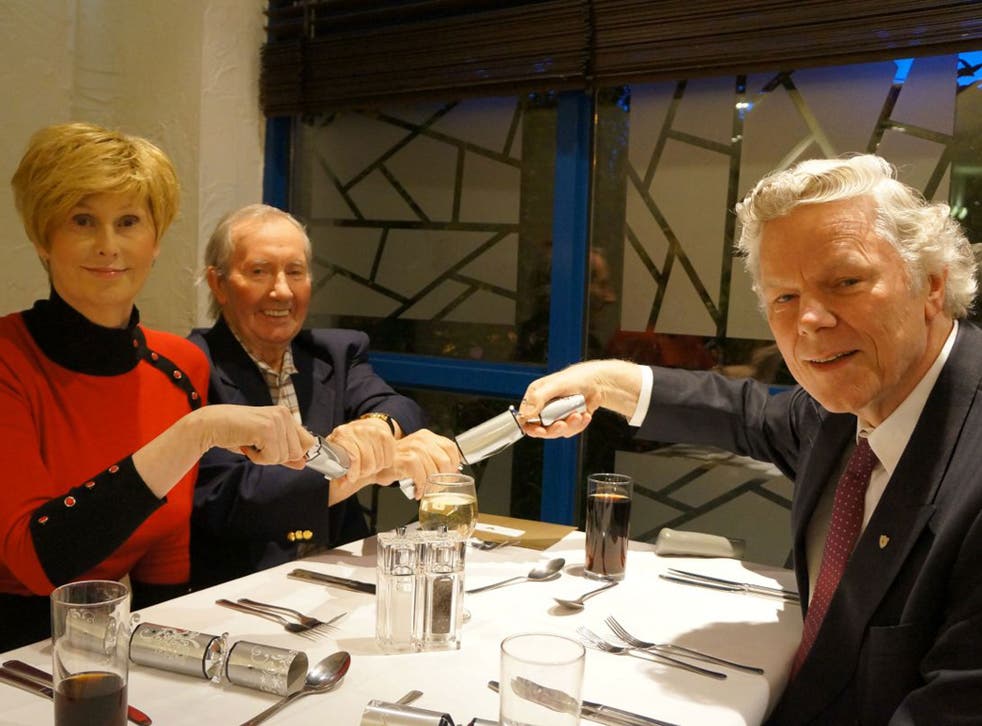 A pensioner who took out a newspaper advert to avoid spending Christmas alone for the 10th year in a row enjoyed the occasion in the company of a couple who read about his plight.
James Gray, 85, who was born in Ireland but lives in south London, had wanted to set up a pensioners' group so he would not be left by himself, but the retired butler received only one response – from a woman who later changed her plans.
But Christmas 2013 saw him enjoy the festivities with John and Marian Cunningham, an Irish couple living in north London. Thanks to them, James was spared a repeat of last year's lonely dinner of smoked salmon and prawns before turning to his TV for company.
"To me this is like a Christmas miracle come true," said James. "I thought I was going to be by myself yet again this year because I didn't think anyone would be so touched by my story to put themselves out like this. But these people are good Samaritans for giving up their Christmas to be with someone like me."
Mr and Mrs Cunningham were among thousands of people around the world who were touched by James's story. Since he took out his advert in The Irish Post, the newspaper has received 1,700 cards, including some from Australia, Japan, Chile, Hawaii and South Africa.
The party of three enjoyed a free turkey dinner at the Holiday Inn in Sutton, south London.
Mrs Cunningham said she was inspired to help by James's "bravery" in taking out an advert and rejected the "good Samaritan" label. Instead, the 52-year-old councillor said James was helping her and John to deal with what is normally a difficult time of year.
She said: "We have not got any children and I find Christmas quite lonely myself because I had miscarriages in the past."
Join our new commenting forum
Join thought-provoking conversations, follow other Independent readers and see their replies