Courtesy of Canada: As the Bank of England gets a new boss from the land of the lumberjack, we take a look at other famous Canadians over here calling the shots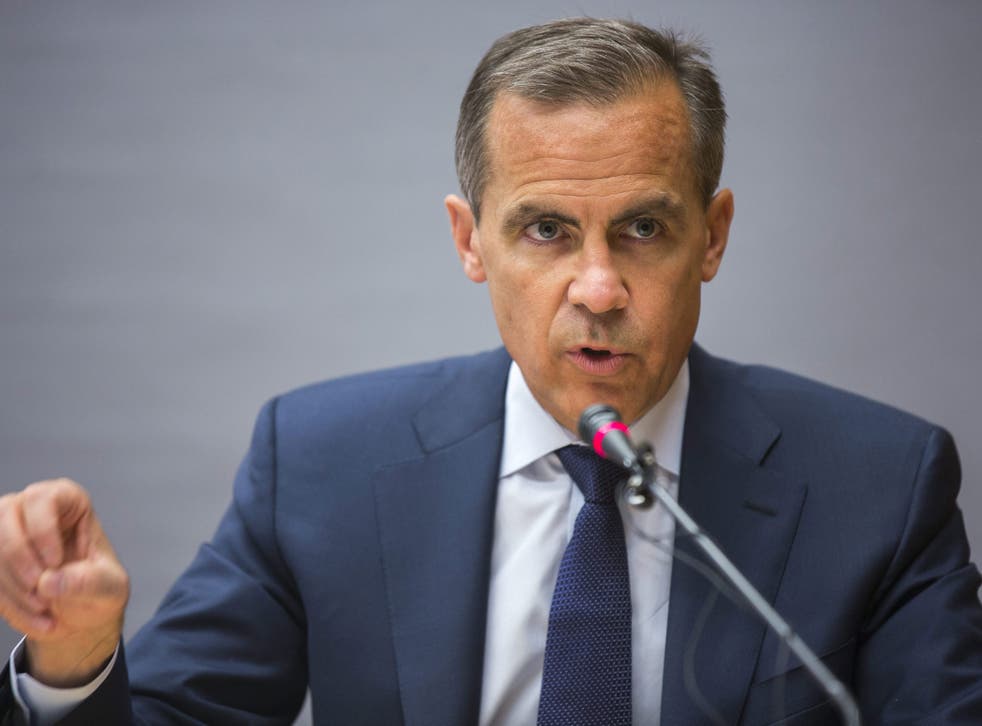 If you hear someone with a North American twang warning that the British economy is even more doomed than we thought, here's how to get your own back: ask him which part of the United States he is from.
For you can bet your bottom Monopoly-money-looking dollar that the man in question won't thank you for the misconception; even if he is too polite to make a fuss about the mistake.
That's because Mark Carney, who starts tomorrow as the new Governor of the Bank of England, hails not from the US but from Canada: that vast expanse of icy nothingness more famous for lumberjacks and a fondness for red maple leaves than big City players. Or so the popular stereotypes would have you believe.
But there's more going for The True North than back bacon and brawny hockey players. There are plenty more Canadians over here calling the shots than just Mr Carney – which could prove handy if he's feeling homesick when he turns up for work on what is, after all, Canada's national day (celebrating the foundation of the country by the British North America Act in 1867). Let The Independent on Sunday be your guide to Carney's compatriots, and no, they're not American. Didn't you see the maple leaf tattooed on their skin?
Turning over a new leaf
Moya Greene
You do know our postage stamps are all about one woman, right? And no, I'm not talking the Queen. Want to know who to blame for the incessant first-class stamp price rises? Step forward Newfoundlander Moya Greene, Chief Executive of the Royal Mail.
David Furnish
He may not sing like our Elton, but David Furnish is still a star of the British art firmament, largely due to his civil partnership with the rock star. The Ontarian was co-host of the pair's 15th annual White Tie and Tiara Ball last week to benefit the Elton John Aids Foundation. A highlight of the summer season, provided you can afford a ticket.
Bryan Adams
His might be a fleeting physical appearance on these shores, but who can forget the summer of "(Everything I Do) I Do It For You"? Still, Mark Carney can always dial it up on Spotify should he feel the need, or I'm sure there are still tickets available for Bryan Adams's 14 July gig at Stoke Park, in Guildford, Surrey.
Alannah Weston
There were cries of nepotism when the owner of Selfridges department store, Galen Weston, appointed his daughter as its creative director. But Alannah has proved herself more than capable of dictating our shopping desires, if not our needs. Still, someone's got to keep us spending, for the sake of the economy, no?
Autumn Kelly
Given that our Queen has been their monarch for all these years, you could say that Autumn Kelly is getting her own back. The Quebecer married Princess Anne's son Peter Phillips in 2008. Top fact: as daughters Savannah and Isla have dual nationality, they are the first Canadian citizens to be in line to the throne.
Greg Rusedski
Yes, we all liked to call him "our Greg", but you do know that was a bit of a yarn? Born in Montreal, Quebec, Rusedski was a Canadian for two decades of his life before switching allegiance to the Union Jack, aged 22.
Margaret Atwood
OK, so Mr Carney might have to pick up one of the illustrious author's books for a reminder of home, rather than chat in person, but that isn't to lessen the impact Margaret Atwood has had on these shores. Five times shortlisted for the Man Booker prize, her novels are enduringly popular.
Michael Buble
The singer may not be a UK resident (he lives in British Columbia) but he's always popping in. His last three albums topped the UK charts and Bublé marks Canada Day tonight by kicking off his latest tour at London's O2 Arena.
Register for free to continue reading
Registration is a free and easy way to support our truly independent journalism
By registering, you will also enjoy limited access to Premium articles, exclusive newsletters, commenting, and virtual events with our leading journalists
Already have an account? sign in
Register for free to continue reading
Registration is a free and easy way to support our truly independent journalism
By registering, you will also enjoy limited access to Premium articles, exclusive newsletters, commenting, and virtual events with our leading journalists
Already have an account? sign in
Join our new commenting forum
Join thought-provoking conversations, follow other Independent readers and see their replies