Enjoying the single life
There's only one thing better than being in a couple - and that's being on your own. As Valentine's Day swings around again, happy loners speak out in praise of spontaneity, independence and not being hostage to someone else's bad moods...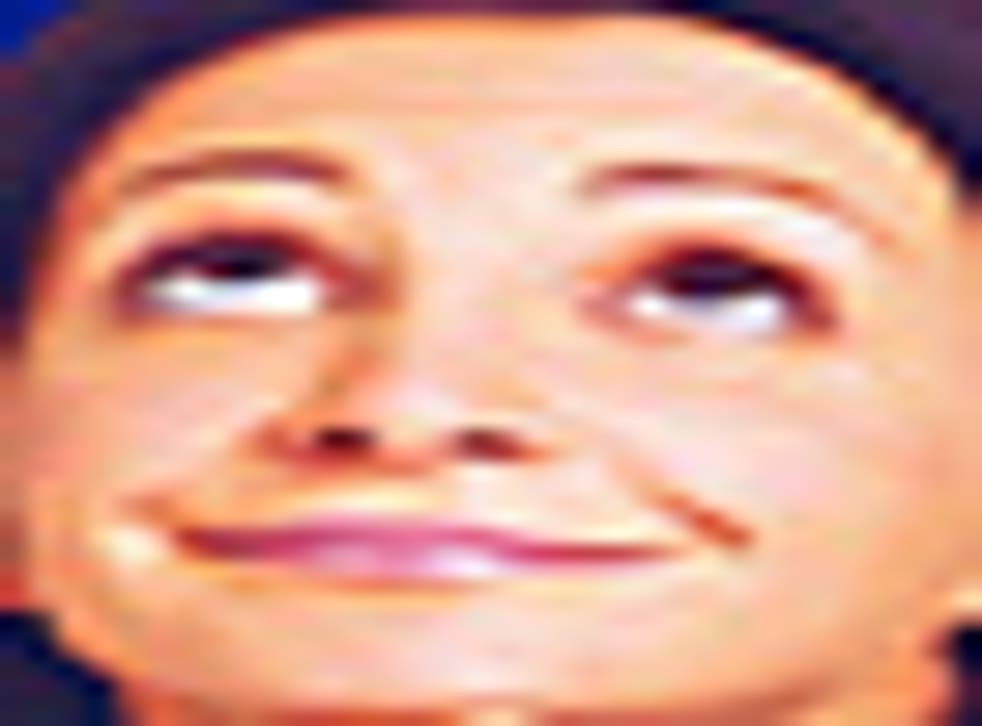 Lucy Porter, comedian
I've been single forever, really. I used to go out with people long-term in my twenties, and then I realised that I have too many personality disorders to make relationships work. The last time I was in a serious relationship was three-and-a-half years ago. My problem is that I'm an appalling person to go out with. I'm a good friend, but the minute I start going out with someone I treat them really badly.
A lot of people are terrified of commitment. Everyone's encouraged to be selfish, and relationships are all about compromise. If you're not someone who finds compromise easy, then it is really hard to be in a relationship. Why the hell should I watch football with you on a Saturday afternoon? A single life is a life of no compromises. That's the brilliant thing. At its heart, though, it is a soulless, empty existence. The point of life is to give of yourself, but it's just really hard. The older and more set in my ways I get, the harder it is to imagine going out with someone. I know what makes me happy; I live on my own, I'm financially independent. How could I give that up?
Kenzie, from Friday Hill
It's good fun being single, you know? It's not that it's bad being in a relationship, but I've only just turned 20, and that's still pretty young to settle down. It's fun going out with your mates and raving or whatever. It's definitely more fun being single. My last relationship wasn't even that serious, anyway.
Relationships are just too much drama. The music business is bad enough on your own, let alone when you've got a girl with you. My last girl was sweet, but it didn't work out in the end. Now I can go out partying without worrying about it. I can meet new people without having to mind what I'm doing. And I can concentrate on my career as well.
When you first start seeing a girl and you proper like her, you do neglect your mates, so being single is better for seeing your mates. It's good to spend time with the boys.
Liz McClarnon, former Atomic Kitten
In the past, I've always been into relationships in a big way, and when one ended I would get scared about being single and so I'd jump straight into another long-term relationship. But the last time around I decided that I couldn't be bothered with getting hurt, and for some reason I didn't feel an overwhelming urge to get back on the relationship horse. Now I've been single for a while and I can't believe I didn't do this before!
One of the things I'm relishing is the ability to be completely spontaneous: recently, a girlfriend suggested we go on holiday to Cyprus, and I was able to go for it without having to get "permission" from my partner. In fact, we booked the trip the day before we left. I also have people keeping tabs on me, like my family, who like to know what I'm up to, so no boyfriend means one less person for me to call.
While I do miss having a cute boy on my arm, I'm single, but not celibate. It will have to be someone pretty amazing to get me back in the relationship game. I'm having a great time rediscovering my life, my friends and my family, and I'm not going to settle for some cheesy lines.
Liz McClarnon's double single "Woman in Love / The Sweetest Feeling" is out now
Keisha White, R&B star
It's great to be single, but it's not that fun on Valentine's Day. But you can't make big decisions about your life based on one day. The good thing about being single on Valentine's Day, though, is that when you're in a relationship, you have to take on someone else's ways, and how they feel. When you're on your own, you might not have someone to share everything with, but you're not subject to someone else.
I have had up-and-down relationships in the past, so now I'm more open-minded. It's much more about going out with my girlfriends and having a good time. I was in a long-term relationship until about nine months ago. Then, due to the pressure of work and stress, I just had to break it off. And I'm young still - only 19; I'm not really ready to give anyone 100 per cent right now. I see my friends all the time at the moment, and I go out all the time. Life is fantastic and I've got real freedom.
Dawn Porter, author
I really can't complain about single life. After being in three long-term relationships, I've now been by myself for three-and-a-half years, which I love because it allows me to do what I want. I have great group of girlfriends who are single, so we tend to have a lot of fun nights out. Tonight, we will probably all end up going out for dinner together.
I also have male friends who I have "relations" with. If I want to go out for dinner with a guy, I do it, if I want to go away for the weekend with a man, I can do that too. I'm really enjoying flirting and, of course, being single means I don't have to feel any guilt.
When I'm in a relationship I tend to stay at home and cuddle up on the sofa, so now instead I'm out having a good time. But while I may be happy to be single, I find myself having to justify my single status to other people. You might not be bothered by the fact that you are not loved up, but eventually it gets to you if the people around you are constantly pointing it out. I'm not on the hunt for my next relationship, but I am aware that I might walk out the door and bump into the man of my dreams and that would be great.
Dawn is the author 'Diaries of an Internet Love' (7.99, Virgin)
Steve Curtis, offshore power-boat champion
The bottom line about being single is that I don't feel any pressure or responsibility to be somewhere or do something. I'm away a lot for my job and having to be in the structured, planned environment of a relationship just wouldn't suit me. After being in a relationship for 12 years, I'm loving the single life: as soon as you're seen as being on the market, all your friends make it their mission to get you back off it as quickly as possible. I'm constantly being set up, which is great. Sometimes I miss the companionship of a relationship, but I know that I won't be single forever. And I'm glad to be away from the nightmare of planning a Valentine's dinner.
Carey Marx, comedian and author
There are great advantages to being single - last night I stayed up all night playing computer games with a mate (and I had no girlfriend to come in and complain), and I know I always have the option of sitting around and eating biscuits all day. I've been single now for a couple of years and the best thing about it is that there are no rules to my life.
Having said that, last year I went on 120 dates as research for one of my shows, and I really enjoyed it. It was crazy but huge fun, and I discovered a love of dating. Even though I emerged from the whole experience still single, I have a far better "single" life now. I think people in Britain don't date properly - we are too scared of dating, and it should be separated from the notion of partner-hunting. It's more fun that way - and an even bigger surprise when you find someone who is right for you.
Join our new commenting forum
Join thought-provoking conversations, follow other Independent readers and see their replies