Is this bust the true face of Shakespeare?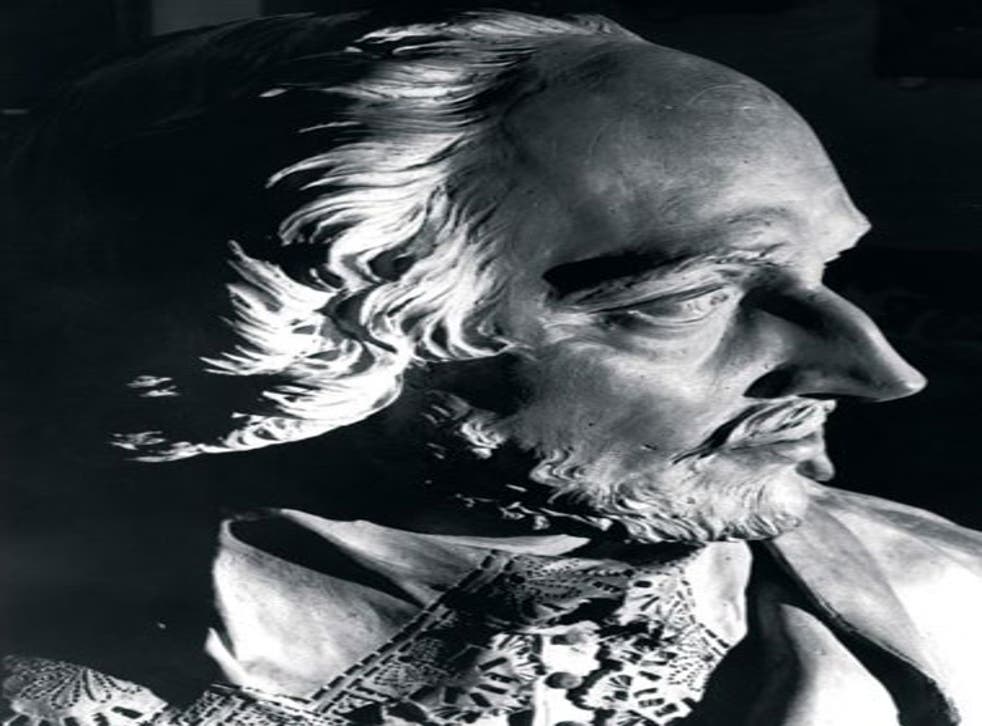 A bust that has stood scarcely noticed in a London gentleman's club for 150 years is being hailed as the first authentic contemporary sculpture of William Shakespeare.
Forensic imaging techniques and medical studies comparing the so-called Davenant bust in the Garrick Club with a 17th-century death mask of the writer has convinced a German professor, Hildegard Hammerschmidt-Hummel, that the bust was made in the early 17th century, when the playwright was still alive, and not the 18th.
The claim comes on the eve of a new exhibition at the National Portrait Gallery in London, called Searching for Shakespeare, which is to present four years of research on all previously recognised images of the Bard. The new research, which is published in a book, The True Face of William Shakespeare, next month, also questions the provenance of one of the other known portraits of the playwright and poet - known as the Flower portrait.
Professor Hammerschmidt-Hummel's research into the Davenant bust involved forensic experts from the German equivalent of CID, doctors, ophthalmologists and archivists.
It was long believed to be by the 18th- century French sculptor Roubiliac. But the professor traces the bust back to the times of Shakespeare through the diary of William Clift, curator of the Royal College of Surgeons' Hunterian Museum in London. He discovered it in 1834 outside No 39 Lincoln's Inn Fields, which was adjacent to the Lincoln's Inn Fields Theatre.
This was previously the Duke's Theatre and owned by Sir William Davenant, Shakespeare's godson and, perhaps, natural son, who owned many Shakespeare mementoes, including the famous Chandos portrait which most experts agree is genuine and contemporary.
"He must have been alive," the professor said. Superimposing the bust with a 17th-century death mask from Germany and other likenesses showed perfect matches between the forehead, eyes and nose. The lips on the death mask were thinner than those on the bust, but they would have shrunk with the loss of blood pressure after death. But the professor courts even greater controversy by claiming the so-called Flower portrait, which has been investigated by the Portrait Gallery and dismissed as a fake, is not the Flower portrait she originally examined 10 years ago.
Speaking from Germany yesterday, she said the portrait she examined had shown evidence of swelling around the eye and forehead, which she believes shows Shakespeare suffered from a kind of cancer of the tear duct known as Mikulicz's syndrome. But the one about to go on display at the gallery does not have these indications of illness - suggesting it is a copy of the one she tested in 1996.
Join our new commenting forum
Join thought-provoking conversations, follow other Independent readers and see their replies