Keep Costa out of Totnes! (Says writer who won the Costa Prize)
Joan Brady in a froth as chain prepares to open coffee shop in her home town
Dalya Alberge
Wednesday 12 September 2012 00:45 Comments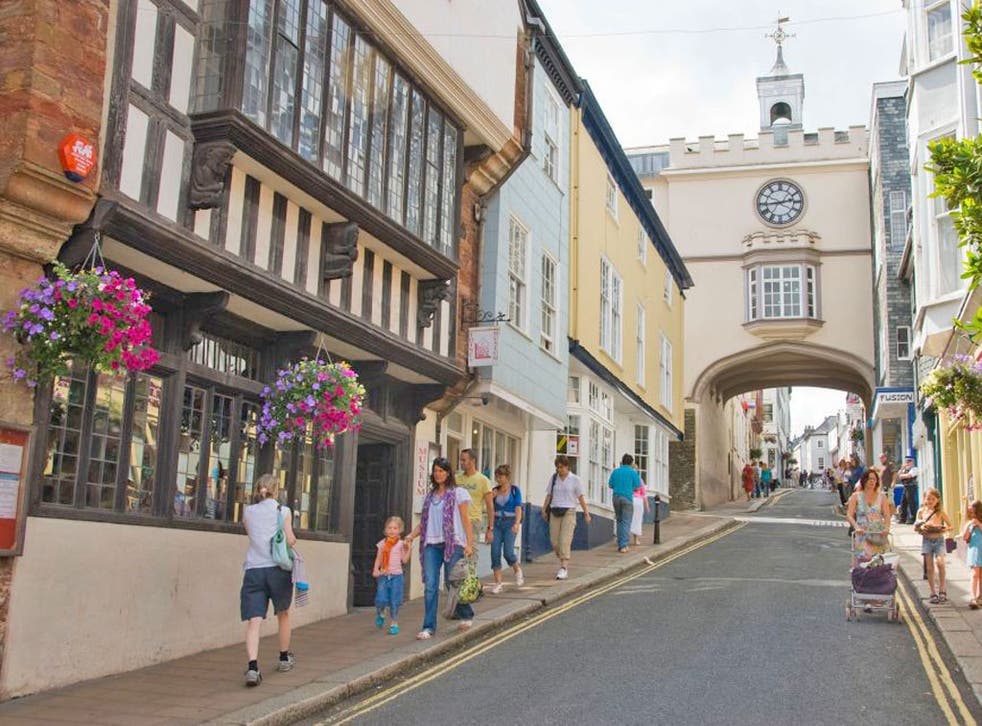 A bitter campaign to halt Costa Coffee's "invasion" of Devon has recruited an unlikely member – a bestselling, former winner of the literary prize sponsored by the giant chain's parent company, Whitbread.
Joan Brady, 72, was the first woman to win its Book of the Year Award, before Whitbread transferred sponsorship to Costa. Now, criticising commercial sponsorship of literary prizes in the UK, she has joined the condemnation of the 1,900-branch, global chain adding another a link in historic Totnes, her old home town.
She accuses South Hams District Council of acting like Big Brother in ignoring "three-quarters of the population" who are against the decision to allow Costa to open a high street branch. She said: "Totnes is a David battling a Goliath. How can citizens believe in our democracy when their elected representatives overturn their wishes and favour corporate profits? It's an example of a very modern dilemma…all over the UK."
Totnes will look like every other high street, she fears: "Totnes does have a rather singular character. It's an odd and quirky place. That's why people go there…not because it has a vast Costa in it."
Winning the Whitbread in 1993 for her historical novel Theory of War, Brady was dismayed when the name changed to a Costa prize promoting its brand, she claims, and caring nothing for authors.
She added: "I'm very proud of my prize…I'm just deeply sorry it's associated with a company that's behaving so badly." Referring to Booker and Orange, she questions whether literary prizes should bear a sponsor's name unconnected with literature: "Other countries don 't have [that]…In the US, the Pulitzer Prize…is an endowment. The National [Book] Critics Award…It's certainly not Safeway. There's a Guggenheim, a MacArthur...All endowments. I believe Canada has a Governor General's literary award and Australia has a similar award.
"Here you have this huge literary background, probably the most impressive in the world, and it's grocers, beer, coffee, telephones…"
Her novel Death Comes for Peter Pan was longlisted in 2008 for the Orange prize. Noting that Orange is ceasing its sponsorship, she added: "Apparently, Apple is making a bid – one fruit to another."
A South Hams District Council spokesman said Costa's planning application was approved last month and that the building had been vacant since 2010.
A Costa spokeswoman said: "We appreciate this can be a highly emotive issue for some people. We honestly do not think anyone should see Costa as a threat.
"Our offering is very different to local independent coffee shops and we believe people can and will use both."
Register for free to continue reading
Registration is a free and easy way to support our truly independent journalism
By registering, you will also enjoy limited access to Premium articles, exclusive newsletters, commenting, and virtual events with our leading journalists
Already have an account? sign in
Join our new commenting forum
Join thought-provoking conversations, follow other Independent readers and see their replies