Keith Moon gets plaque at last despite English Heritage snub
Fans organised accolade after refusal to honour hell-raising drummer
Richard Osley
Sunday 01 February 2009 01:00 Comments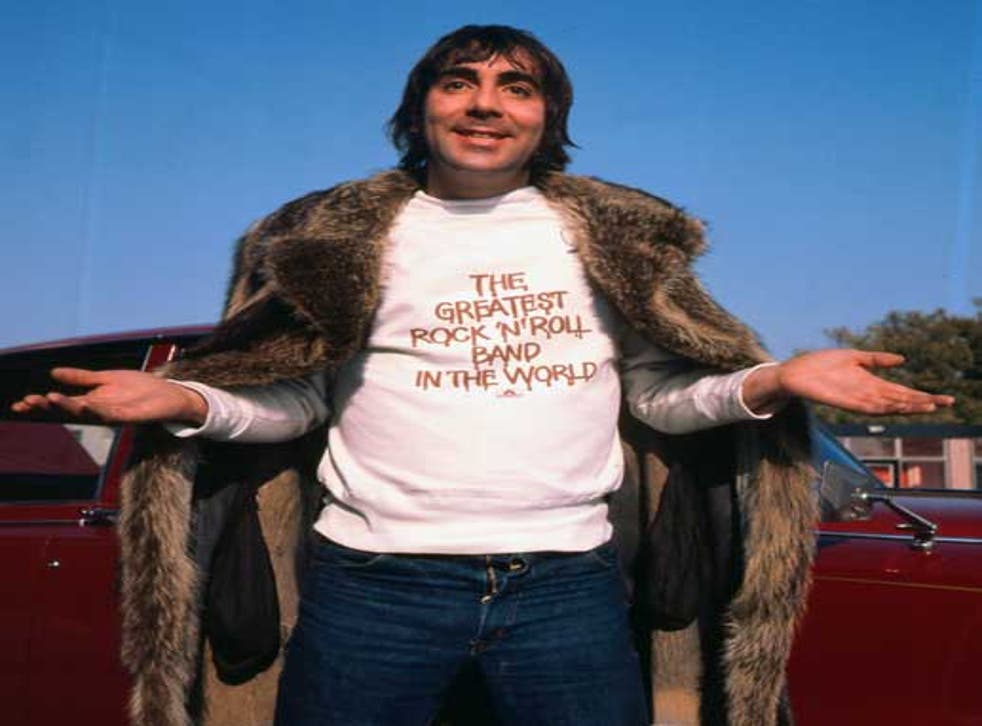 The late Keith Moon, wild-eyed drummer of The Who, is to be honoured with a "blue plaque" just months after English Heritage ruled he was not worthy of the tribute. The plaque – to be unveiled in March at the site of the Marquee Club in Soho by the drummer's former bandmates Roger Daltrey and Pete Townshend – will mark the scene of performances that were notorious as much for Moon's hell-raising style as for his skill with the drumsticks.
The move follows a campaign by fans of the drummer, who were angered by English Heritage's refusal to acknowledge Moon's place in modern music's pantheon.
Recollections of his drum-kit derring-do, coupled with trail-blazing examples of excess and destruction, cut little ice with English Heritage. However, the Heritage Foundation has brokered a deal with Westminster City Council to do the job instead.
David Graham, a trustee of the charity, said that he had "no problems" with English Heritage and was "not stepping on their toes", but added that his organisation realised the "need to broaden horizons".
"Keith has been overlooked but was such a character – you don't get characters like him any more. We were delighted to organise a plaque for Keith, and the Marquee is the perfect place because it was at the centre of the rock gigs in London," Mr Graham added.
Robin Gibb, the Bee Gees singer and the Heritage Foundation's president, will also be at the unveiling.
Gary Hurley, whose wife Melissa submitted the application to English Heritage and then followed it up with an appeal to the Heritage Foundation, said: "The campaign really took off after the article in The Independent on Sunday. The Who's contribution shouldn't be in doubt and people were unhappy when they read that Keith Moon had been turned down."
The nomination matched English Heritage's requirements for candidates to have been dead for 20 years and to be easily recognisable to passers-by. But minutes obtained by the IoS revealed judges had ruled: "Moon died aged only 32, and many of his contemporaries, including other members of The Who such as Pete Townshend, are still living. Further time should be allowed to pass so he can be considered alongside his contemporaries."
Rob Lee, who edits The Who's official website, said: "Why turn down Keith Moon, the undisputed greatest rock drummer of all time? Maybe you're only eligible if you smash guitars rather than drums."
A spokeswoman for English Heritage said "only the most outstanding historical figures" came through the shortlisting process for plaques.
Register for free to continue reading
Registration is a free and easy way to support our truly independent journalism
By registering, you will also enjoy limited access to Premium articles, exclusive newsletters, commenting, and virtual events with our leading journalists
Already have an account? sign in
Join our new commenting forum
Join thought-provoking conversations, follow other Independent readers and see their replies