Over-65s enjoy good sex life and some want more
Monday 18 February 2013 19:10 Comments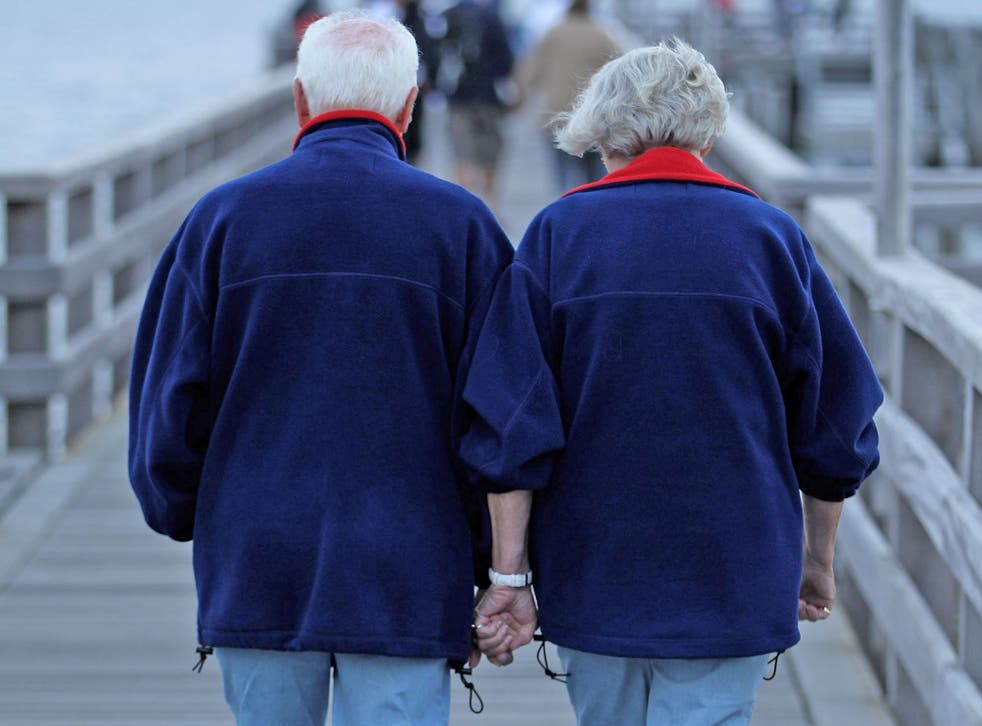 Britons are enjoying a thriving sex-life well into their sixties, a survey has shown.
With a quarter of over-65s claiming their love life hasn't changed despite their age, and 8 per cent of the same age group keen to embark on a new sexual relationship, mature romance is blooming according a report published by Age UK today.
A further 12 per cent of participants responding to an online poll said they would like to try new things with their partner. Meanwhile, 18 per cent of women and 27 per cent of men say they want to be more sexually active.
More than a quarter of participants said they felt they couldn't talk to their partners about sex while just 17 per cent felt comfortable talking to health workers, for reasons including embarrassment and not knowing how to initiate the conversation.
A total of 2,000 over 65-year-olds responded to the survey.
Register for free to continue reading
Registration is a free and easy way to support our truly independent journalism
By registering, you will also enjoy limited access to Premium articles, exclusive newsletters, commenting, and virtual events with our leading journalists
Already have an account? sign in
Join our new commenting forum
Join thought-provoking conversations, follow other Independent readers and see their replies