Sex and drugs and rock'n'roll: Out of the Darkness
Only two years after a hit album, a Brits triumph and a meteoric rise to fame, flamboyant rocker Justin Hawkins is quitting the band that made him famous, citing problems with alcohol and cocaine. Jonathan Brown reports
Thursday 12 October 2006 00:00 Comments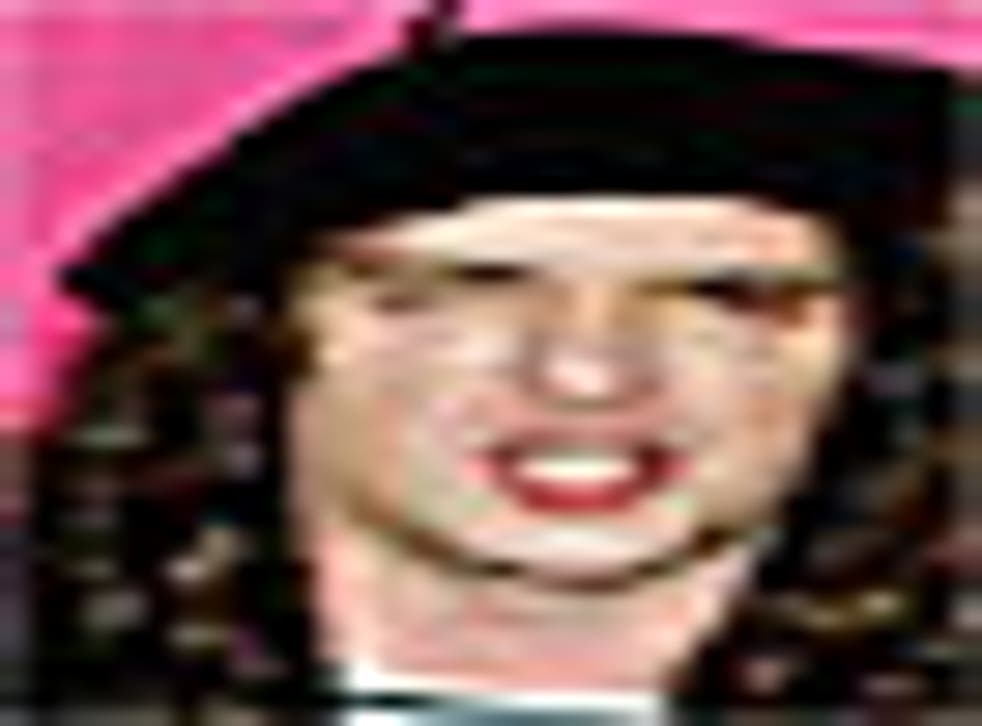 Justin Hawkins was always certain his band The Darkness were capable of causing a stir. "In a sterile rock scene we are a musical vasectomy reversal," he told one interviewer in 2004. Such confidence went round the world. "Is Justin the hottest rock sex god since Robert Plant stuffed his pants?" swooned the Chicago Tribune a few weeks later, seduced by the sight of Hawkins in strutting the stage in spangled leotard and flame tattoos.
It was a view clearly shared by the judges of that year's Brits, as they lavished three prestigious awards upon the four young band members from Lowestoft. The Darkness walked off with gongs for best group, best rock act and best album for their quintuple platinum selling debut, Permission to Land.
Few acts have risen from obscurity to stardom quite so fast as The Darkness. They were embraced not just by the popular and music press, but analysed in the highbrow culture columns of serious journals. Even Tony Blair claimed he was a fan.
They were variously credited with reinventing Eighties hair rock or reviving the pomp rock of a decade earlier. Perhaps more than anything, they were lauded for injecting a much-needed sense of humour back into a musical landscape dominated by gloom rockers like Coldplay and Radiohead. But the group were nagged by a persistent doubt. Critics wondered whether they were no more than a supercharged novelty act. Was there was anything more substantial behind their post-ironic preening and posturing? On the surface it didn't seem to bother the enigmatic front man with the extraordinary falsetto.
"We are anything but cool," admitted Hawkins. "The world has changed around us. We are still the biggest tossers you are likely to encounter, but, for some reason, that is all the rage now. Being uncool is the new cool."
But there were problems too. When Atlantic Records announced the release of the band's second album, One Way Ticket To Hell and Back, it camped up the rock and credentials accrued during The Darkness's few years of fame. "Everything you've heard is true. All of it. The exhaustion and the fear, the pressure, the paranoia and the pan pipes, the breakdowns and the break-ups, the sackings, sitar solos and the endless studio sessions," it said. There was one omission from this roll call of rocker's delights: cocaine.
Yesterday, Hawkins, 31, revealed that he was quitting the band after battling drugs and alcoholism for the past three years. The singer's problems had been something of an open secret in the music world. Not least because the title track of the second album began with the sound of a line of cocaine being consumed. If anyone was in doubt as to whether Hawkins' cocaine addiction was anything other than debilitating, they needed only to look at the name of the song. "I hit absolute rock bottom. I spent over £150,000 on cocaine in three years - a frightening amount. I was consuming up to five grammes a day, which cost me £1,000 a week, sometimes more," he told the Sun.
The singer says he has been clean for nine weeks after attending the month-long addiction treatment programme at the Priory clinic in Roehampton. But, he recalled, cocaine and booze had robbed him of three years of his life. "I regularly used to stay up for four days at a time on coke and alcohol binges. I became secretive, volatile and verbally abusive, a really unpleasant person to be around. There were lots of periods I don't even remember; blackouts," he said.
Everything had revolved around drug taking. He insisted on going on stage first during awards ceremonies so that he could finish early and spend the rest of the night night snorting cocaine and drinking vodka. "I wouldn't stop until I blacked out. Every day focused around drink and drugs," he said.
It is a far cry from his early days as a fresh-faced aspiring young rock star. Friends recall that during his teenage years he used to practise with his brother Dan (a member of the band) in the garage of the family's Suffolk bungalow, a stuffy room packed with instruments and soundproofed with old egg boxes.
Not only could the Kirkley High School pupil imitate all the strutting moves of his guitar-god heroes such as Queen's Brian May and Led Zeppelin's Jimmy Page, but he could reproduce their solos note-perfect.
Yet, according to The Darkness legend, it was not until he performed a virtuoso karaoke version of "Bohemian Rhapsody" at his aunt's pub at Beccles in Norfolk on Millennium Eve, that his brother was convinced of his suitability as a future frontman, rather than just another lead guitarist. Styling himself Justin "Danger" Hawkins, the musician had played in several bands, going on to form the heavy metal outfit The Commander while studying music technology at Huddersfield Technical College. By the time he met up again - musically speaking - with his brother Dan and childhood friends Frankie Poullain and Ed Graham, all four were living in London. The Darkness was born.
Hawkins was earning a living writing commercial jingles which he hawked between the advertising agencies on an old four-track recorder. There was some success - he counted Swedish mega-retailer Ikea among his clients - but the life of an anonymous musical technocrat was never going to fulfil his childhood dreams of rock stardom.
At first The Darkness were written off by the critics merely as a musical joke. The band's first EP was released in August 2002 on a tiny independent record label, Must Destroy. Only 1,000 copies were pressed but six weeks later the track "I Believe In A Thing Called Love" received its first Radio One airplay, championed by DJ Jo Whiley.
Media interest began to grow and the band started looking for an album deal. Meanwhile, tours with established groups like their teenage idols Def Leppard as well as Deep Purple and Wildhearts were beginning to help them build a fan base.
The turning point was a headline gig at the London Astoria in the spring of 2003. The venue was sold out and fans and reviewers went away to spread the word. By now a major deal was in the offing with no less a label than Atlantic Records. But first The Darkness were booked to open that year's Glastonbury before a live audience of 350,000. Millions more watched the television coverage at home.
Atlantic flew them in by helicopter, a gesture out of all proportion to their then stature. But the band delivered a blistering performance, despite the 10.30am warm-up slot. Permission To Land crashed into the charts at number two and the group went on that summer to support Robbie Williams at three sell-out shows at Knebworth. A critically acclaimed appearance at Reading set the seal on a breakthrough summer.
The following 12 months saw six visits to the US, festival appearances in Europe, Japan and Australia, a Mercury nomination and of course the Brits. An 18-date tour to promote Permission To Land culminated in three nights at Wembley.
But according to Hawkins, the problems were beginning to mount. "All my dreams came true. We did the private jets and fancy hotels. I bought designer clothes and expensive guitars... But the simple truth is that when you realise your dreams they are not special any more, particularly when you are in the midst of an addiction," he told the Sun. The drugs masked his feelings and undermined his long-term ability to cope, he recalled.
And for all his camp charm, not everyone loved Hawkins. A week after triumphing at the Brits, the singer and his manager/girlfriend Sue Whitehouse called the police after receiving death threats. The critics were putting the boot in, too. Britpop author John Harris dismissed the band as "four gurning pasticheurs who have traded in the idea that music can manage anything thrilling or transcendent, in favour of the pleasures of the occasional guffaw."
By the end of the year, bassist Frankie Poullain had left amid bitter recriminations. Speaking in May this year, Poullain said: "Justin was letting success go to his head and taking too much cocaine, which I thought was clouding his judgment. In my view he had gradually become delusional."
Hawkins' love life was also in a troubled state. He split with Sue Whitehouse and was romantically linked to American rock singer Jennifer Stephens. He also revealed how he had suffered from bulimia, taking laxatives to stay slim as the endless touring and drinking took its toll. "I had the catsuits designed to have a bit of give in them to allow for any expansion round the middle, but I still didn't want to end up looking as fat as Elvis in his later years," he said.
Despite publicly declaring that he had quit alcohol, there were well-publicised tumbles off the wagon and some all too public spats. He made headlines when he swore at a young female fan in Los Angeles, reducing her to tears. He said he thought the girl was a music critic from the New Musical Express.
He took on U2's Bono when he claimed to have improved on his vocals in the remake of "Do They Know It's Christmas?". Then he slammed Coldplay's Chris Martin for his work with Fairtrade. The same year he accused Pete Doherty of being "a junkie, a useless waste of space". (The two were said to have buried the hatchet when they were both receiving treatment at the Priory.)
Concern mounted earlier this summer when The Darkness were forced to cancel an appearance at the Skanderborg Festival in Denmark. The second album only made number 11 in the charts and rumours circulated of their imminent demise.
In a statement commenting on the split, the band blamed their frontman's problems on overwork. They insisted they would stay together and denied the record company was on the verge of dropping them.
As for Hawkins, he says he is feeling positive about his new life, enjoying everyday pleasures previously masked by drugs. He is planning a solo career and says he might even work as a drugs counsellor. The band he helped make famous may be planning to continue without him, but Hawkins insists his appetite for life, like the famous flames that adorn his midriff, will never be extinguished.
Register for free to continue reading
Registration is a free and easy way to support our truly independent journalism
By registering, you will also enjoy limited access to Premium articles, exclusive newsletters, commenting, and virtual events with our leading journalists
Already have an account? sign in
Join our new commenting forum
Join thought-provoking conversations, follow other Independent readers and see their replies