Shopping? It's all in the gender
Paul Bignell discovers a simple truth – women hold the key to the regeneration of the high street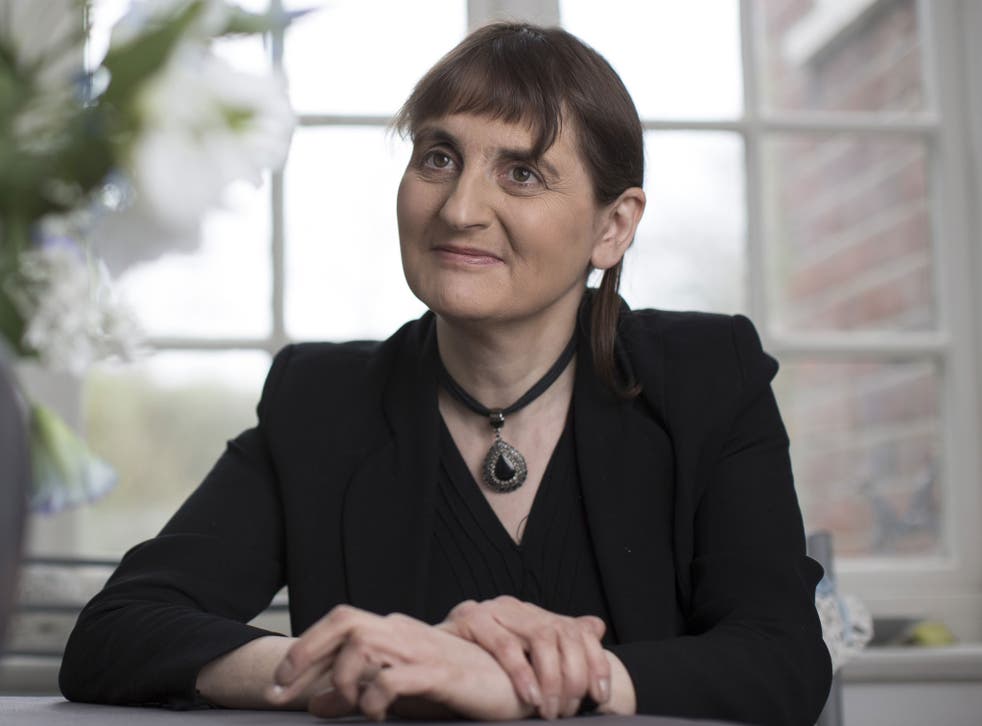 A ray of hope has broken through the pall hanging over the country's high streets, with a leading retail academic believing she has the formula for success: the problem is men and the solution is women.
Soaring rents, online shopping and the ravages of the economic downturn have left one in nine high-street shops empty. Over the past six months some of Britain's biggest retailers, including Game, Habitat, Jessops and HMV, have closed their doors.
Desperate for some fresh ideas, the Government enlisted the aid of Mary Portas, the retail expert, two years ago. But since her review made its 28 recommendations on improving the high street, it has come under a barrage of criticism. Much of the money set aside for improvements remains unspent. And a national progress report, due to be published this month, has been shelved. The Government's failure to award a £1.25m contract to manage the "pilot town" scheme meant there was no chance the project's findings would be published.
Many point to Dartford, one of the 12 "Portas Pilot" towns which received £100,000 to improve its fortunes, as an example of where the Portas plan has gone wrong: its attempt to lure consumers into the shops has cost £17,000 so far, including £1,600 for a Peppa Pig costume and £6,000 for newspaper advertisements to promote high-street events.
Gloria Moss, reader in management and marketing at Buckinghamshire New University, says that the answer is simple: women are responsible for 83 per cent of all shopping purchases, and high streets simply have to acknowledge this.
Dr Moss, who has been researching gender habits for more than 18 years, says her work shows that many shops are designed by men who don't give enough thought to women and ignore the fact that they hold the lion's share of buying power.
According to her research, women buy 93 per cent of all groceries, 92 per cent of the holidays and 96 per cent of beauty products. Perhaps surprisingly, she has found that women buy 60 per cent of all new cars and 55 per cent of home computers.
"Mary Portas was brought in a little over a year ago to recommend solutions and she produced a longlist of 28," Dr Moss said. "Not one of these refers to one of the most obvious facts about town shopping: the bulk of it is done by women." Dr Moss adds that women's shopping preferences are often poles apart from those of men, who tend to dictate retail and local and national government policy.
Based on her data, she conducted experiments on how high-street shops could use this information to their advantage. "In experiment after experiment, my studies have shown that women prefer graphic online and retail interiors designed by women, with distinguishing features being the use of circular lines, colour, decorative surfaces and informality, while men prefer the spare, dark, straight-sided and modernist look."
Dr Moss believes many shops are designed by men and the interiors reflect male aesthetics. "In terms of the shops themselves, many retailers could benefit from an understanding of male and female design aesthetics. A new science uncovering major differences in male and female perception, hardwired since hunter-gatherer days, shows 'he' likes straight lines, few colours and little detail; and 'she' likes rounded shapes, lots of details and colours. If high-street shops can crack this one, they would have an enormous edge over anonymous out-of-town shops."
Patrick Ballin, a management consultant and lecturer in international retail management at Brighton Business School, said: "Fifteen years of working at the Body Shop gave me a very clear sense of just how much retail involves women serving other women. Much of retail is a very female business and this is true all over the world. Understanding the fundamental preferences of female shoppers, using the insights of researchers, seems mostly neglected."
However, a spokesman for the British Retail Consortium, said: "I don't think many of the high street's problems are related to the gender of shoppers. It's about the costs of doing business, access to parking and investing in town centres in order to make them attractive places that people want to visit."
A spokeswoman for Mary Portas said: "Naturally part of Mary's research and analysis looked at consumer spending habits. The purpose of her review, and the 28-point recommendations, are specific to the regeneration of our high streets rather than consumer spending."
Register for free to continue reading
Registration is a free and easy way to support our truly independent journalism
By registering, you will also enjoy limited access to Premium articles, exclusive newsletters, commenting, and virtual events with our leading journalists
Already have an account? sign in
Register for free to continue reading
Registration is a free and easy way to support our truly independent journalism
By registering, you will also enjoy limited access to Premium articles, exclusive newsletters, commenting, and virtual events with our leading journalists
Already have an account? sign in
Join our new commenting forum
Join thought-provoking conversations, follow other Independent readers and see their replies