St Patrick's Day: The legend of the shamrock
Today, the trefoil that allegedly inspired Saint Patrick and became the icon of a nation will be worn on millions of Irish lapels. But there may be less to this small green plant than meets the eye. Cahal Milmo reports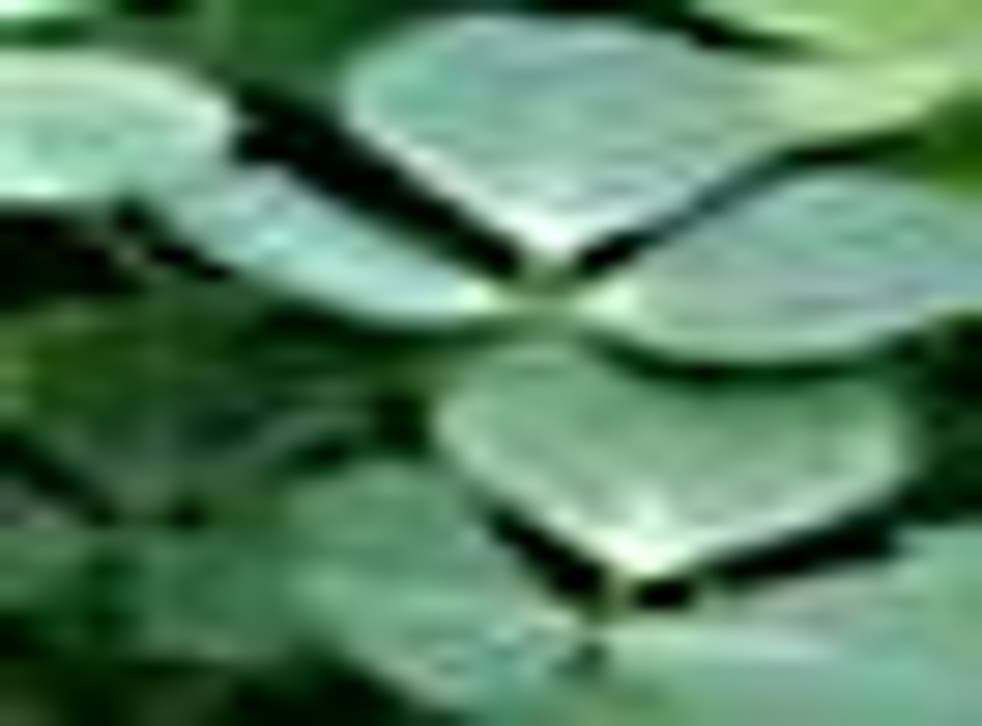 Cecil Geddis always looks forward to St Patrick's Day. While millions will be raising a pint in celebration of all things Irish, the nurseryman from Armagh will today be enjoying a well-earned rest after his busiest fortnight of the year.
Since the beginning of March, Mr Geddis and his team at Hoophill Nurseries have been packing into boxes 80,000 small plastic cartons of sprouting foliage, each adorned with a cartoon leprechaun proclaiming "St Patrick's Day, March 17". Just in case there was any doubt, each carton, destined for wholesalers from London to Liverpool and Donegal to Dublin, is emblazoned with the words: "Authentic shamrock - grown in Ireland." This is the green gold that is Trifolium dubium, the three-leafed plant used by St Patrick to convert Ireland.
By the time the first pint of stout is served to the worldwide Celtic diaspora today, an estimated 500,000 shamrock plants will have been dispatched from the growing fields of Northern Ireland and the Irish Republic to be pinned on to clothing on the British mainland and beyond. Each plant will sell for about £1 and provide two sprigs, representing a trade in perishable greenery that is worth at least £10m.
As the last boxes of his cash crop were being driven away yesterday, Mr Geddis, who has been in the shamrock trade for 25 years, said: "It is only a small part of our business, but you have to move fast. It's a very pressured time of the year. It's a bit like selling Christmas trees on Boxing Day - no one is interested in buying shamrock on 18 March. We all breathe a sigh of relief when the last load has gone. It has taken a long time to get it right - you have to have the plants looking bushy and spry in a very narrow window."
But while children of Irish lineage around the world are being ridiculed by classmates because of the clumps of cress-like flora attached to their clothing by proud parents, and publicans of ersatz Irish pubs from Singapore to Paris prepare for an annual windfall, there are dark whispers that the shamrock trade is in fact a bit of shamroguery.
The problem is that shamrock - or the Trifolium dubium variety most commonly identified with that name - is no more unique to Ireland than stout, red hair or rain. Dr Charles Nelson, a leading Irish botanist and a specialist on shamrock, said: "Shamrock only exists on St Patrick's Day. Every other day of the year, it's just young clover.
"There are two myths about shamrock - that it's unique to Ireland and it never flowers. But you can find it easily from Tasmania, to North America, to the mountains of South Africa. There's probably some growing outside my front door."
A survey conducted by the National Botanic Gardens in Dublin found that the "shamrock" worn on St Patrick's Day is, in fact, not one plant but four different varieties of trefoil or clover. Some 46 per cent of people sport the lesser trefoil or Trifolium dubium, which does not have the white flecks on leaves associated with clover. Another 35 per cent wear white clover or Trifolium repens.
Crucially, both produce the bright green bushy growth in early spring associated with shamrock. The other varieties used are red clover (Trifolium pratense) and black medick (Medicago lupulina).
The confusion over the status of shamrock as a botanical one-off is probably due to an Elizabethan herbalist - an Englishman with a poor grasp of Irish. John Gerard, who chronicled the plants of Ireland in his General History of Plants in 1596, wrote of the profusion of three-leafed grasses he had found: "There be divers sorts ... and first ... the meadow trefoiles called in Irish 'Shamrockes'." In fact, Gerard had misheard the Irish word "seamrog", a compound of "seamair", or clover, and "og", meaning young or small.
Unsurprisingly, the suggestion that Ireland does not have a historic monopoly on shamrock is not well received by growers such as Mr Geddis. He retorted: "Of course there is such a thing as shamrock. The problem is that many growers failed to ensure that they generated enough seed to ensure that they were growing the same plant year after year.
"Instead they relied on getting seed from suppliers in Ireland and that eventually dried up. We maintained our seed stock and produce a genuine Irish shamrock. I have little time for anyone who says otherwise."
The argument of the shamrock sellers is not helped by another little-known aspect of the Irish clover trade. Much of the seed used to grow commercial shamrock originates from New Zealand and Canada rather than the meadows of Leinster.
The situation has led to demands that the Irish government should preserve the national plant by ensuring it is home-grown. But any effort is unlikely to get very far.
The Irish Seed Saver Association, which protects varieties of plants and trees, including apples and potatoes, that are unique to Ireland, remains unconvinced. Jill Newton, co-ordinator of the bank, said: "It's a nice notion to believe in mythic plants. But most of the clovers we have here are similar to much of Europe's. They're hardly special or endangered. I've never worn a shamrock. I wouldn't want to kill a plant just to wear it. It's one of the saddest things we do, killing plants just to look at them."
Even the legend behind St Patrick's Day - that Ireland's patron saint used the trefoil as a 5th-century teaching aid - appears to have been a handy bit of spin by the 18th-century Catholic Church, which adapted the veneration of the clover by Celtic druids, who considered the four-leafed variety to be a lucky charm, to Christian lore.
The story goes that Saint Patrick used the three leaves growing on one stalk to explain the concept of the Holy Trinity - each leaf represents God the Father, God the Son and God the Holy Spirit. But there is no evidence for this tale in contemporary documents.
The first mention of a link between the proselytising saint and a holy clover comes in the early 18th century from the diary of a wandering Protestant cleric, Caleb Threlkeld. He wrote: "This plant [white clover] is worn by the people in their hats upon the 17th day of March yearly, which is called St Patrick's Day, it being a current tradition that by this Three-Leafed Grass he emblematically set forth to them the Mystery of the Holy Trinity."
Sceptics suggest that the modern shamrock trade is in reality just another example of a fine Irish entrepreneurial tradition - repackaging the native land for a monied diaspora, mostly American and British, in search of a flavour of the homeland.
For evidence, look no further than the Mr Middleton Garden Shop, a Dublin-based seed supplier which will later this month start selling packets of Irish shamrock seeds (Trifolium dubium) for €3.99 (£2.80) per packet of 100. Thomas Quearney, owner of the business, said: "I think as a nation, we lost interest in shamrock - the last native supplier disappeared about 15 years ago.
"We recognise that shamrock is a clover but that does not stop it being part of Irish history. We have found a reliable source of the plant that grows in Ireland and that is what we will be selling. We've been working on it for about seven or eight years.
"It is right that we expect to be really selling the seeds to tourists. We have lots of visitors of Irish descent who come into the shop looking for shamrock seeds. The Irish themselves don't really care for it."
Indeed, there is a certain ambivalence towards "seamrog" in the land which claims it as its own. The national flower is emblazoned upon the chests of the Irish Republic's football and rugby teams, the tail fins of its national airline, Aer Lingus, and the stationery of the Irish Tourist Board. But the official symbol of Ireland is the 12-stringed harp.
The only country to use the shamrock as an official government symbol is the Caribbean island of Montserrat - first established as an Irish-Catholic colony - where passports are stamped with the trefoil.
The plant can also be the source of cultural crossed wires and diplomatic embarrassment. When the Irish Republic opened a new embassy in Beijing to great fanfare on a St Patrick's Day in the early 1980s, the centrepiece of the lavish celebrations was a quantity of shamrock air-freighted to the Chinese capital at significant expense.
The bunches of Trifolium dubium were arranged in a large Waterford crystal bowl, which was carefully placed in the entrance hall where Chinese dignitaries and ministers formed a queue to meet and greet Dublin's ambassador.
But by the time the final VIP's hand had been shaken, the Irish diplomats noticed the shamrock had vanished. The mystery was solved when embassy staff noticed many of the guests picking bits of chewed green leaf from their teeth, using the pins that had been provided to secure the plant sprigs - and unplanned hors d'oeuvre - to their clothing.
Joking apart, the health-giving properties of shamrock have long been known to the Irish. On his travels, Gerard the herbalist noted that the plant was being used as a medicine, mixed with a fat from a "barrow" or male, neutered pig. He wrote: "The leaves boiled with a little barrowe's grease, and used as a poultice, take away hot swellings and inflammations."
But in a modern Ireland which has the second-highest per capita income in the European Union, the humble leaf considered a virulent weed elsewhere looks set to remain a source of canny wealth creation.
Before settling down to his day of rest, Mr Geddis admitted he is working on a new product line: "I haven't got my hands on it yet but I may have found a source of four-leaf clovers. I'm thinking of using them to put into key rings and notelets for the American market. I'm a great believer in shamrock."
Join our new commenting forum
Join thought-provoking conversations, follow other Independent readers and see their replies