Vocabulary: The moment meh became too boring for words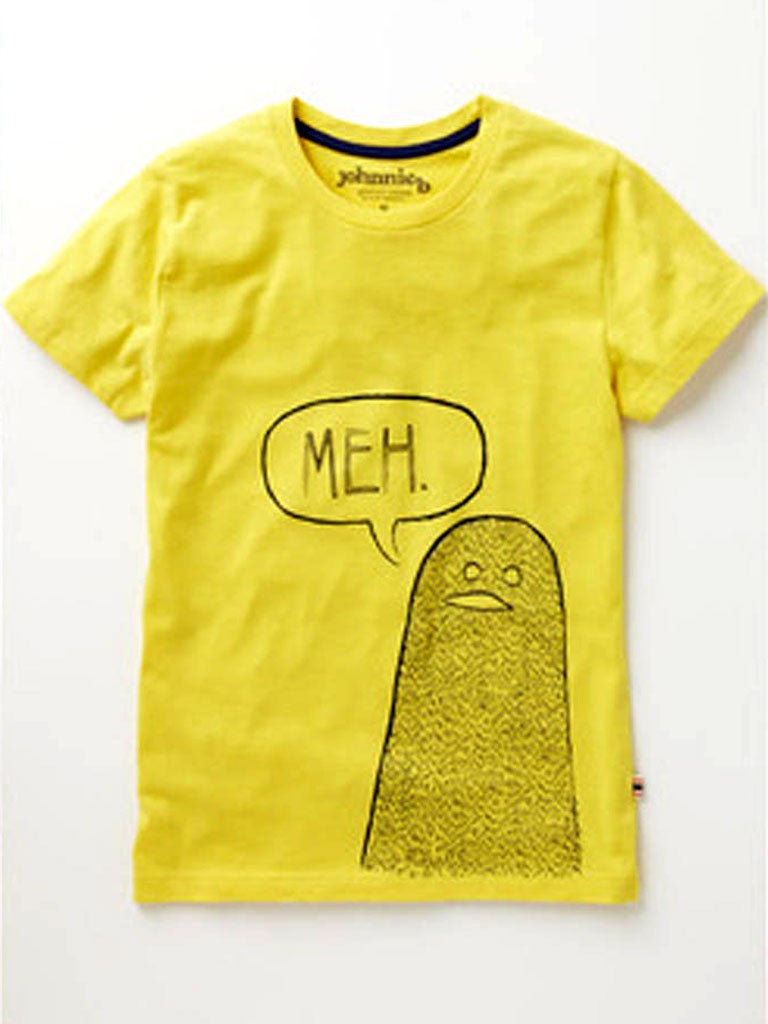 The word "meh", the verbal equivalent of a shrug of the shoulders, might date all the way back to a 1994 episode of The Simpsons, but in recent years it has become everyone's favourite way of expressing anything from tedium to indifference online.
In November 2008 it caused controversy when added to the Collins English Dictionary, its inclusion proving that a general sense of, well, meh, really had started to permeate society.
Now comes the news that Johnnie B, Boden's clothing range for teenagers, has included a T-shirt emblazoned with the word "meh" in its latest range, which must be a sure-fire way to kill a hot buzz word dead.
Join our commenting forum
Join thought-provoking conversations, follow other Independent readers and see their replies