Crowdfunding platform suspends campaign to distribute 'deceitful' school resources on transgender young people
Transgender children's charity, Mermaids, 'delighted' by decision
Kaan K
Friday 01 June 2018 19:37 BST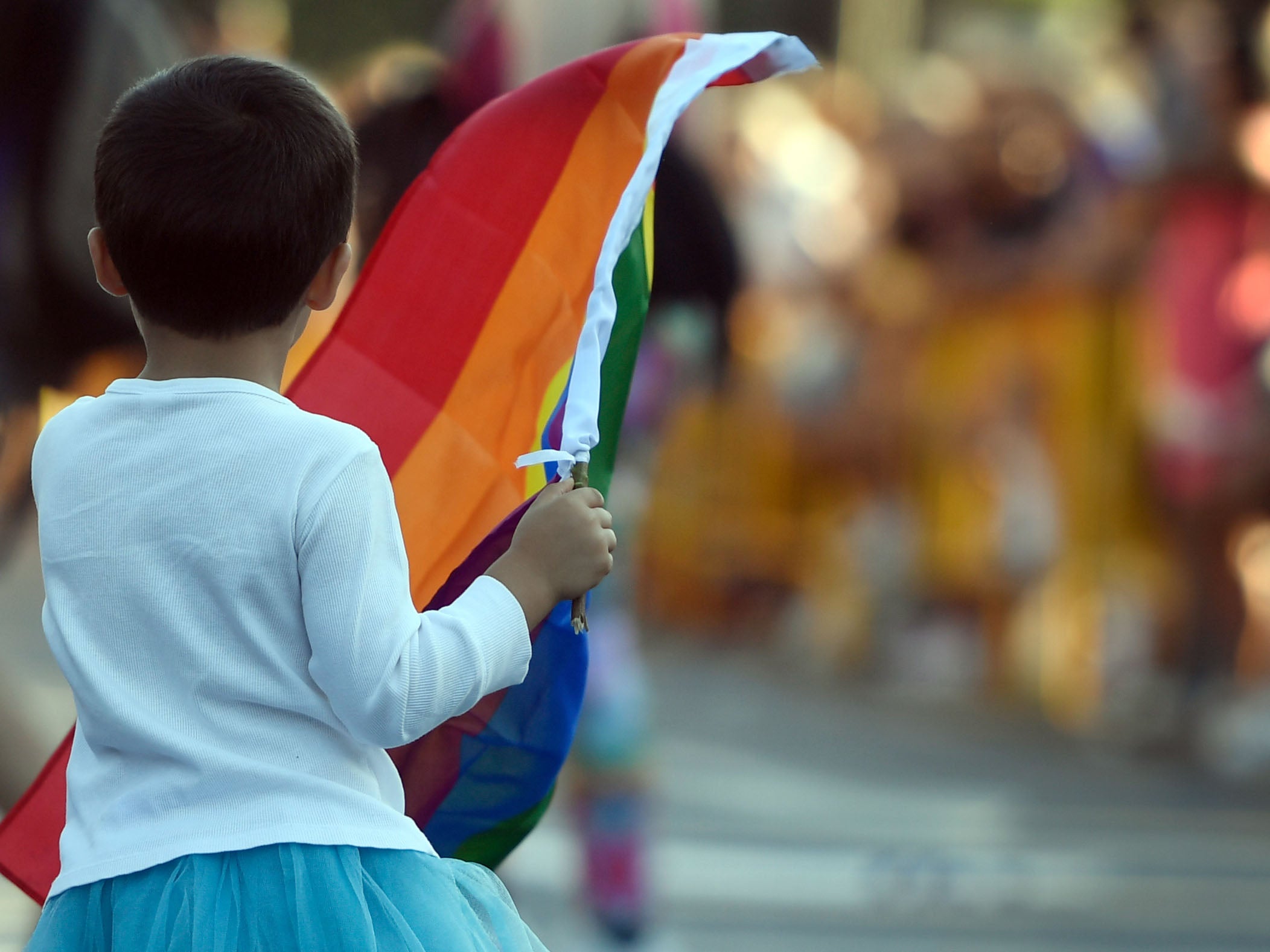 An online fundraising campaign raising money for a schools resource pack which said being transgender "contradicts material reality" has been suspended by host website Crowdfunder, "pending further investigation".
The fundraiser, set up by a group of parents calling themselves Transgender Trend, aimed to raise money to print and distribute a "resource pack" to schools that said being transgender is a "biologically impossible situation" and advised schools that creating new anti-discrimination policies to protect transgender children "may not be necessary".
The guide suggested that to identify with a gender different to the one you were assigned at birth is "an indication of mental ill health" and that widely reported higher suicide statistics for transgender young people were "misleading".
The group advised that "it is possible to exclude persons with a gender recognition certificate from single sex facilities" and that teachers should tell children asking about transgender identity that "you can't actually change from a boy to a girl".
It also referred to transgender people with phrases like "girls who identify as boys" and "biologically male teenager", rather than acknowledging their preferred gender.
Lonely road: Why school is hell for transgender pupils
Show all 2
"Do not encourage the [transgender] child to be publicly celebrated in schools as 'brave and courageous'…There is evidence of 'social contagion' with transgender children and the school must be wary of fostering this," the resource pack advised.
According to Transgender Trend's Twitter account, the group were informed earlier today by Crowdfunder that their campaign had been "suspended pending further investigation" due to an "unprecedented number of complaints".
The fundraiser had been heavily criticised by transgender rights campaigners and organisations, including Stonewall, who called the document "factually inaccurate" and Mermaids, a charity supporting transgender children and young people.
Non-binary activist Fox Fisher has described the resource pack as "deceitful, harmful and damaging".
"A body of research shows that trans kids suffer high levels of bullying, self-harm and suicide and they need support now more than ever," they told The Independent.
"Trans kids benefit massively from gender affirmative approaches to their identity and research shows that kids that are supported in their identity have such a better quality of life."
Author Juno Roche debunks common misconception about transgender people
Transgender rights activist Owl Fisher agreed, describing the resource pack as "deeply damaging" and saying: "I urge schools and other institutions to seek information from organisations that actually have the interest of kids at heart, such as Stonewall or Mermaids."
Mermaid's chief executive, Susie Green, said she was "delighted" that Crowdfunder has decided to suspend the funding project.
"The guidance demonstrates an assumption that a cisgender identity is inherently preferable to a transgender identity," she told The Independent.
"The document advises schools to make a distinction between 'self-identified' girls and 'other girls' and between 'biological sex differences' and 'gender' and, in doing so, rejects the identity of transgender children."
Stephanie Davies-Arie, spokesperson for Transgender Trend, said: "The Transgender Trend schools resource pack advocates evidence-based practice in schools, follows the Tavistock gender clinic approach of 'watchful waiting' and is based on a foundation of safeguarding and protection of all children.
"We are currently exploring our legal rights with regards to the libellous accusations being levelled at us on social media and elsewhere," she told The Independent.
Ms Green said it was important to consider young people's health in regards to their safeguarding: "With suicide attempt rates at 48 per cent and self-harm at 84 per cent for transgender young people, they already face a hostile world.
"This document is akin to the 'anti-gay' hysteria we saw many years ago, with hysterical and unsubstantiated claims made to damage the rights of transgender young people.
"If schools want authoritative guidance they can look to many reputable organisations, including Mermaids, Gendered Intelligence, GIRES, the Intercom Trust, Stonewall and the AllSorts Youth Project, amongst many others, who actually work with transgender youth."