Tube strike: Planned action on Wednesday and Thursday to be most chaotic for a decade
The whole network is likely to grind to halt as all four London Underground unions walk out, the worst disruption since 2002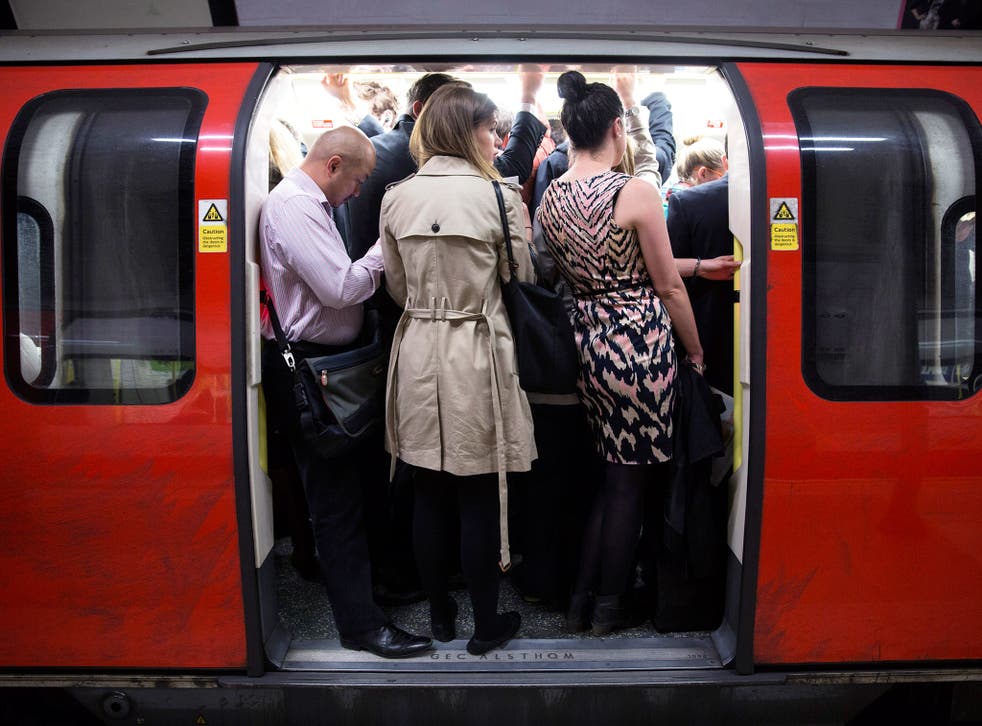 Prepare to dust down your bicycle, scooter or Segway – or at least get ready to cram on to an overcrowded bus.
Next week's planned London Underground strike will be the worst for over a decade, forcing a "complete shutdown" of the Tube network as all four unions walk out.
Talks between the two sides are deadlocked and have broken up for the weekend, with no sign of a resolution to disputes over the new 24-hour "night tube" service – due to start in September – and pay.
Tube workers are due to walk out for 24 hours from Wednesday evening, 8 July, with the vast bulk of the network, of 11 lines and 260 stations, likely to grind to a halt until late on Thursday, 9 July.
If London Underground and the tube unions – Aslef, the RMT, the TSSA and Unite – do not settle their differences, next week's strike looks set to be the worst since 2002, when the entire network was shut down by industrial action.
Finn Brennan, chief negotiator for Aslef, which represents the bulk of London Underground's 3,500 drivers, said it would be the biggest strike since 2002.
He added: "We are anticipating it will be a complete shut-down of the entire underground system."
In pictures: Tube strike in London (February 2014)

Show all 25
Although there have been regular strikes in the past decade, they have mostly involved RMT and TSSA members, most of whom are station workers not tube drivers. Barring isolated disputes on Boxing Day, it would be the first time Aslef tube workers have gone on strike since the 2002 dispute.
It would be the first time in years that all four unions have walked out at the same time. Members of all four unions have voted to strike over the terms and conditions – such as extra night shifts - being imposed by tube bosses as all-night tubes are introduced from September. They are also rejecting a 0.75 per cent pay-rise.
RMT, Unite and TSSA members will walk out from 6.30pm on the Wednesday, with Aslef drivers due to start striking at 9.30pm.
To make matters worse, Southern Rail and Northern Rail workers voted on Friday to strike for five days from 12 July - likely to bring more misery to commuters in London.
Sources close to both sides of this week's discussions, which have started on Tuesday at the industrial conciliation service, ACAS, said that little progress been made.
Emerging from the talks on Thursday night, Mr Brennan posted on Facebook: "Today's ACAS talks have concluded without any progress been made.
"We will meet again on Monday but it remains extremely difficult to see how next week's strike can be avoided unless management are prepared to make a serious offer to attempt to resolve this dispute."
The main sticking point appears an increase in night shifts.
A spokesman for London Underground said that no-one was being expected to work any extra hours as a result of the changes, and that they were willing to discuss staff rosters. Transport for London (TfL) is warning commuters that there are unlikely to any tube trains during the strike.
In 1962, a British Pathe film showed Londoners coping with a tube strike by showing commuters piling into buses and car-boots, sitting in traffic jams, and even roller-skating.
The film, which doesn't appear entirely spontaneous, says that nine out of 10 Londoners were late because of the strike.
Despite its protestations of traffic chaos, the roads appear eerily quiet by today's standards.
Join our new commenting forum
Join thought-provoking conversations, follow other Independent readers and see their replies