Tube strike: Six misconceptions about the Underground workers' action debunked
Members of four unions intend to strike from 6.30pm for 24-hours
Rose Troup Buchanan
Thursday 06 August 2015 08:11 Comments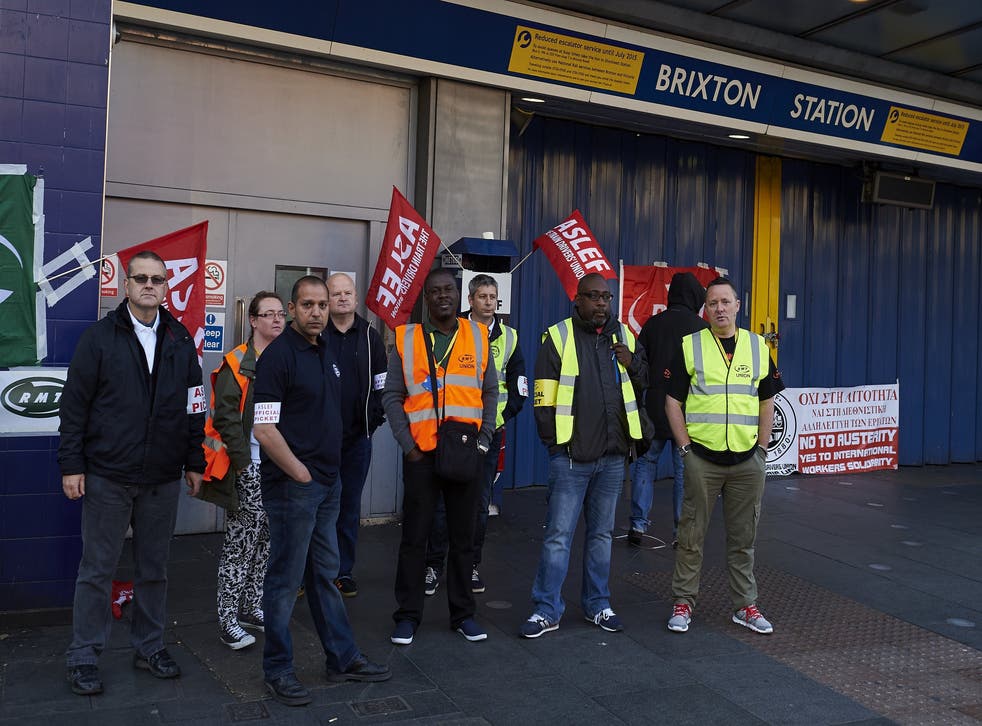 As London gears up to weather another Tube strike, misconceptions about the strikers – and their industrial action – are gaining pace.
A spokesperson for Unite, one of the four unions taking part in the strike across London, explained why their members were striking and what the action really meant.
Tube workers are striking over money
They are not. Alex Flynn, spokesperson for Unite, claims they are striking over the "impact which the change will have on peoples' working lives." He continued that the proposed changes to the Tube system (the Night Tube) were done with "minimal consultation".
They are all wealthy anyway
Tube staff are "ordinary working people with families and mortgages", Mr Flynn stressed. He added they were losing a day's pay over the action and that it was seen as a "last resort" against the proposed changes.
They are not sorry about the disruption
"This is not something that they [Unite members] take lightly," he said. He added that many members wished to "apologise for the inconvenience that industrial action will cause."
They don't support the night Tube
Not true. "Our members want to see Night Tube be a success, keep London on the move and people coming back from a night out," he said.
They rejected the latest offer because they wanted to strike
Mr Flynn claims that while the unions have approached all the talks with openness and a desire to avert the strikes, London Underground (LU) have repeatedly failed to reassure workers over proposed changes.
In pictures: Tube strike in London (July 2015)

Show all 12
"The latest offer failed to do was give cast iron guarantees for future shift patterns – instead there were vague promises," he said.
It is all the unions' fault
Mr Flynn claims that a LU "needs to shoulder the responsibility" as well. "LU knew that the timetable for the night tube yet they left it to the last minute to address staff issues… it is not something that has come out of the blue for LU.
He added: "Time is ticking but we are ready and willing to negotiate and sit down again and work out a deal which gives our members' assurances."
Register for free to continue reading
Registration is a free and easy way to support our truly independent journalism
By registering, you will also enjoy limited access to Premium articles, exclusive newsletters, commenting, and virtual events with our leading journalists
Already have an account? sign in
Join our new commenting forum
Join thought-provoking conversations, follow other Independent readers and see their replies