Uber drivers accused of 32 rapes and sex attacks on London passengers over the past year
New statistics reveal one assault every 11 days last year by drivers on popular car-hire app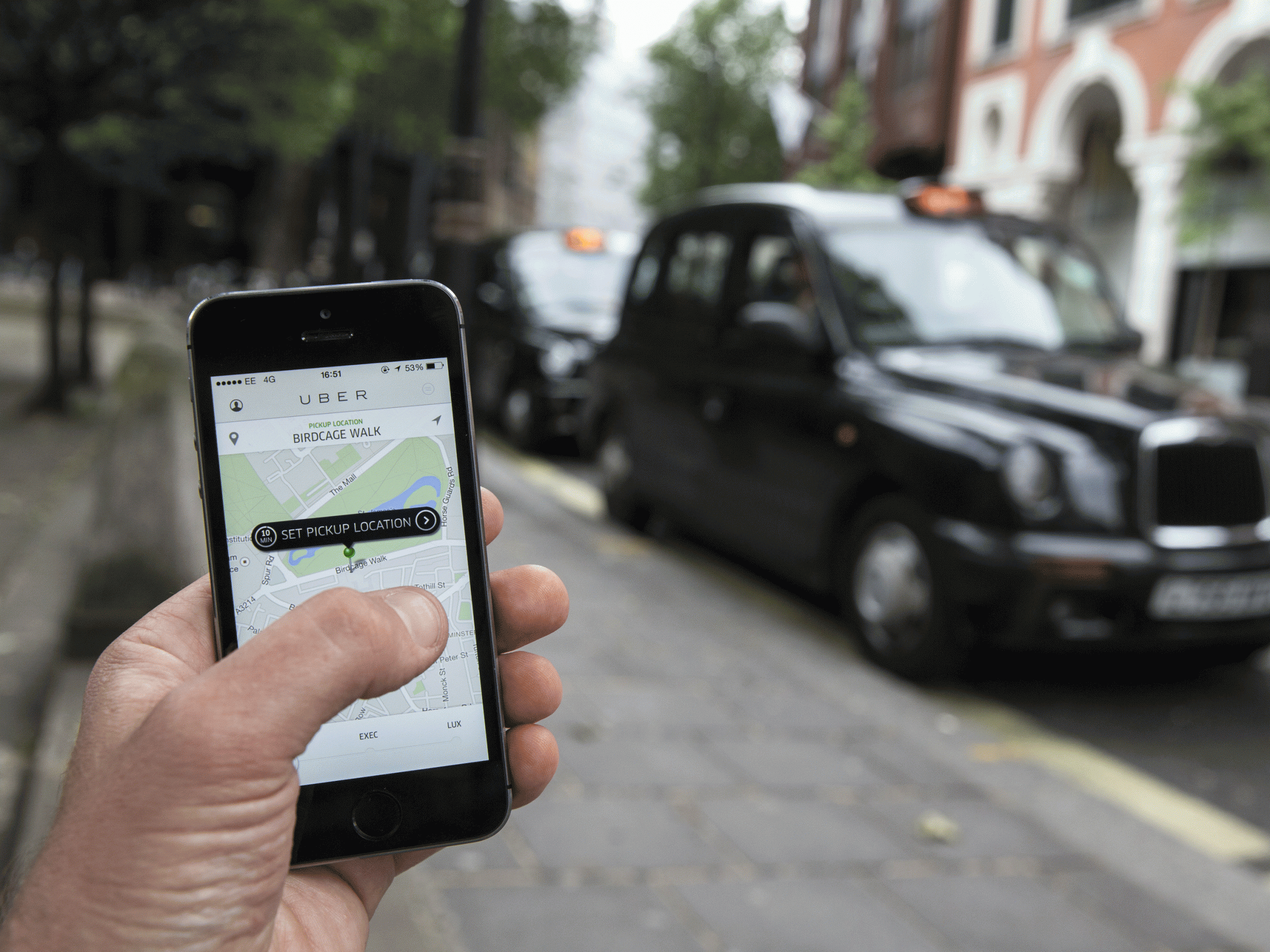 Uber drivers are accused of sexually assaulting or raping customers almost three times a month, according to new figures which have outraged rape campaigners.
Freedom of Information data obtained by The Sun newspaper revealed 32 assault claims were made against employees of the taxi-hailing app in London over the past twelve months, equal to one every eleven days.
The figure represents more than a fifth of all claims against taxi and car-hire drivers filed to 14 UK police forces last year, which totalled at 154 allegations including attacks in minicabs and chauffeur vehicles.
In January, Uber driver Aliriza Kurt from Finsbury Park was jailed for 18 months after picking up a young woman in his vehicle and touching her while asking, "are you comfortable with this?" before she managed to escape.
Meanwhile in the US, a succession of sexual assault claims against Uber drivers has damaged the company's reputation of being "the safest ride on the road".
A spokeswoman for the charity Rape Crisis told The Independent: "Customers have a very reasonable expectation of safety and security when they pay to get in one of these cabs.
"It is absolutely the case that one sexual assualt is too many let alone 32, and the onus is most certainly on the transport authorities as well the companies making profit to ensure this doesn't keep happening.
"This begins with a zero tolerance approach to those drivers accused of rape, and they should be removed by Uber immediately."
In London 30,000 users download and sign up to Uber every week and it operates across 20 cities in the UK.
In a statement Uber's spokesman said: "All drivers who use the Uber app in London are fully licensed by Transport for London and have undergone exactly the same enhanced DBS checks as black cab drivers, teachers and care workers.
"We take any allegations of this nature very seriously - we work closely with the police on their inquiries and prevent drivers from using the app while investigations take place
"Our GPS technology also means that every trip - more than one million in London each week - is electronically recorded."
Countries where sexual violence has become a way of life
Show all 19
The California-based firm continues to operate an unregulated fixed priced system despite outcry against its business model from long-term cab drivers.
The app was banned temporarily in the Indian capital of New Delhi after a female passenger was raped, although the ban was later overturned.
The Independent has contacted Uber for further comment.
Join our commenting forum
Join thought-provoking conversations, follow other Independent readers and see their replies