Uk weather: Snow, ice and 70mph gale force winds expected across Britain this week
Incoming depressions could trigger violent weather across England and Scotland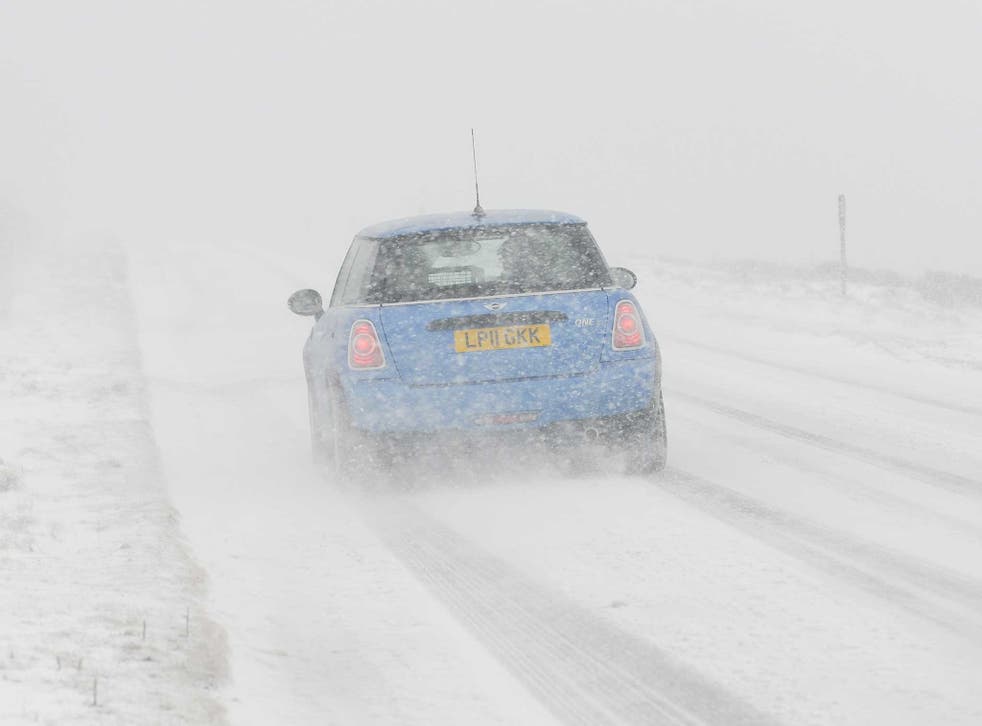 Britain can expect volatile weather over the coming week, as forecasters predict the UK could experience snow, ice, hail and even lightning.
The Met Office has issued Yellow warnings for strong winds, snow, ice and rain for the entire UK over the coming week – with Wednesday expected to experience particularly bad weather.
The Environment Agency has issued 26 possible Flood Alerts across England, with three Flood Warnings in place.
Later in the week a deepening area of low pressure is expected to track northeastwards, with gusts of 50-65mph likely across Scotland – with winds of up to 75mph in exposed northern areas.
A spokesperson from the Met Office old The Independent: "We could be seeing 10cm of snow in the highlands of Scotland, but when you come down to lower parts of the United Kingdom this will drop to maybe 2-4cm of snow.
"We could see some snow over Tuesday and Wednesday overnight further south – even as far as the south east and Wales," the spokesperson warned.
They added that areas along the coasts which may escape snowfall could experience hail and lightning as early as this evening.
"Areas that miss out may well see some hail and lightning. Difference in temperature between the sea and the air makes the air volatile which can result in lightning – especially along south-west coast.
UK winter weather

Show all 30
"We may well see lightning and hail tonight but then it starts to move down the coast and will reach the coast by Tuesday."
The latest weather warnings come after powerful winter storms left almost 70,000 people without powers for three days last week.
Register for free to continue reading
Registration is a free and easy way to support our truly independent journalism
By registering, you will also enjoy limited access to Premium articles, exclusive newsletters, commenting, and virtual events with our leading journalists
Already have an account? sign in
Register for free to continue reading
Registration is a free and easy way to support our truly independent journalism
By registering, you will also enjoy limited access to Premium articles, exclusive newsletters, commenting, and virtual events with our leading journalists
Already have an account? sign in
Join our new commenting forum
Join thought-provoking conversations, follow other Independent readers and see their replies