UK weather: 'Weather bomb' could cause 80mph winds in parts of north-western Britain
Met Office says Irish sea and North-western coastline could experience strong winds and upset seas
Rose Troup Buchanan
Tuesday 09 December 2014 10:31 Comments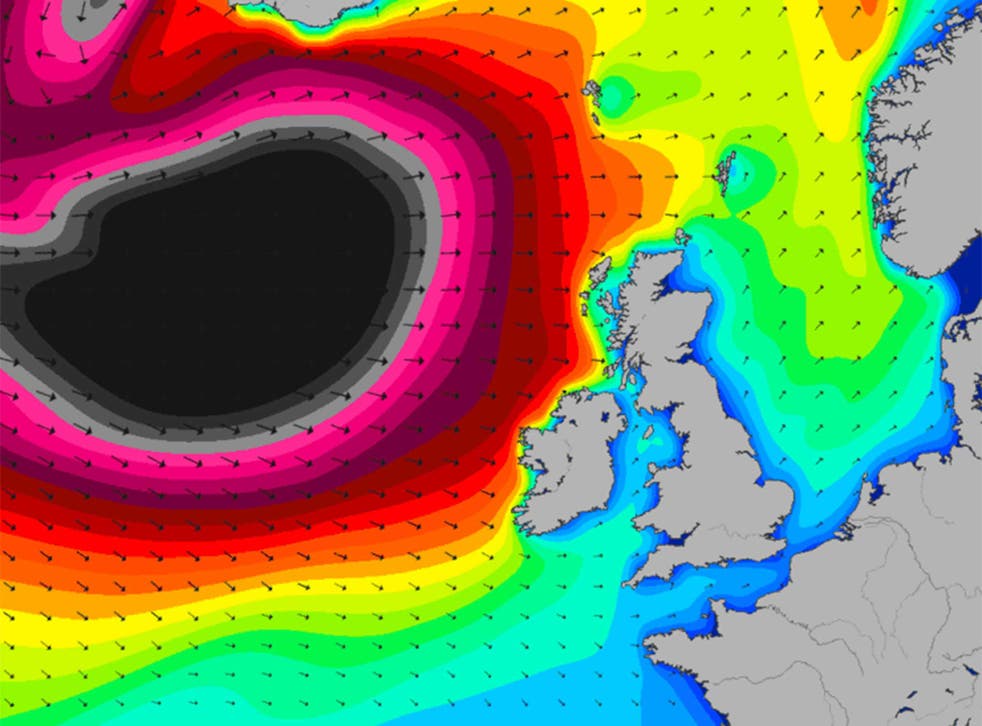 Britain is braced for "severe" gale force winds, with some forecasters predicting a "weather bomb" that could create winds of up to 80 mph in some remote parts of the country.
The Met Office has issued a yellow wind warning for most of the UK on Wednesday, extending their warning to cover the entire country on Thursday when two different systems could hit Britain.
Kirk Waite, a meteorologist for the Met Office, warned that there will be powerful winds across the country on Wednesday, with the strongest hitting the northern half of the UK. Northwest Scotland and the north coast of Northern Ireland will see the most turbulent weather, where gusts of wind could reach between 70 and 80mph.
He added that people should avoid the coast in these areas, as exceptionally strong winds could lead to the sea overtopping, which can be dangerous for passersby.
Over the coming days, many parts will also see wintry showers, which could lead to snow in the higher parts of northern and western Scotland, he added.
But the south will be less affected tomorrow where glorious sunshine will be peppered with a brisk north-westerly breeze.
Meanwhile, the Shipping Forecast warns sailors to expect a southwesterly gale force eight, increasing to a gale force nine in the coming days. Sailors are warned to expect "very rough" seas.
The conditions are caused by a 'weather bomb' system, also known as a cyclogenesis, that is moving far north of the UK and is expected to pass over Iceland. Even with this distance, conditions in Britain are likely to be affected.
The strong winds, bringing with them freezing temperatures and the promise of frost along the eastern regions this weekend, are the result of a low pressure system moving slowly eastwards to Iceland.
UK weather warnings

Show all 8
Although the pressure system is not passing directly over Britain, forecasters remain uncertain what path the two converging weather fronts may take.
Mr Waite added that the Met Office has issued another yellow warning for a different weather front, that will run in from the southwest on Friday. The southern half of the UK should prepare for strong winds of up to 50 to 60mph which could cause some disruptions. In some areas, gusts could reach up to 70mph, he said.
In addition, a yellow warning has been issued for south Scotland, where up up to 5cm of snow could fall on Friday, rising to 10 to 15cm in areas above 200m high.
Register for free to continue reading
Registration is a free and easy way to support our truly independent journalism
By registering, you will also enjoy limited access to Premium articles, exclusive newsletters, commenting, and virtual events with our leading journalists
Already have an account? sign in
Join our new commenting forum
Join thought-provoking conversations, follow other Independent readers and see their replies