Ukip MEP Roger Helmer: People should be able to dislike homosexuality like they do different types of tea
But senior Ukip politician insists prejudice against homosexuality is 'wrong'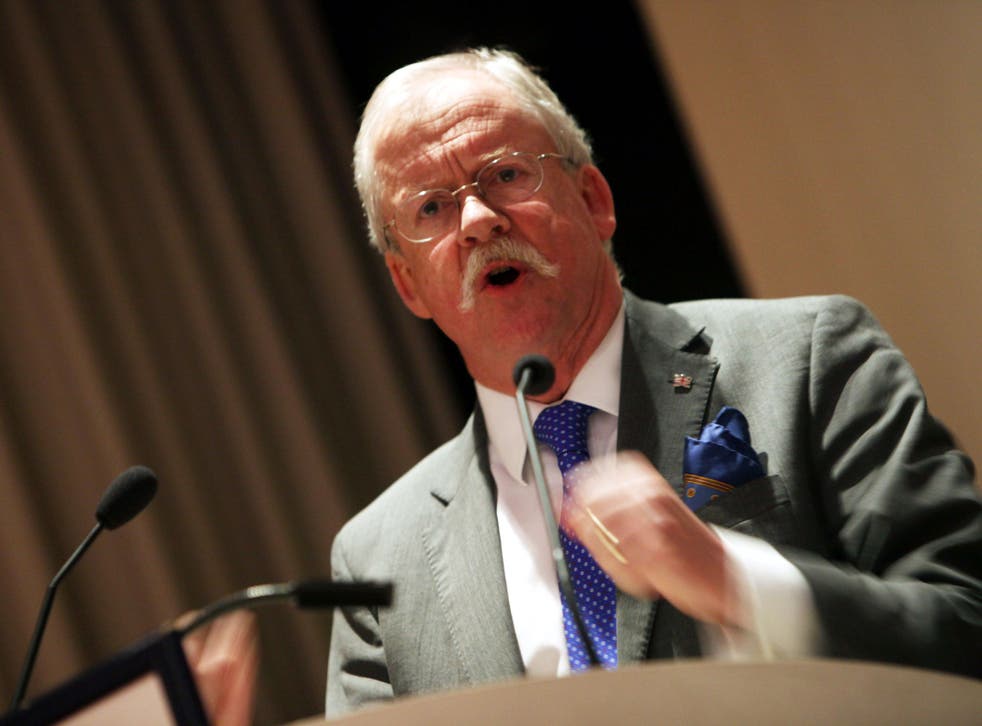 A senior Ukip politician has said that people should be able to prefer hetrosexuality or homosexuality like they do different types of tea.
In the latest controversy to rock the party, MEP Roger Helmer told The Sun newspaper that some people find homosexuality "distasteful if not viscerally repugnant".
"Different people may have different tastes," he said. "You may tell me that you don't like Earl Grey tea. That may be a minority view but you are entitled not to like it if you don't like it."
In a statement on his website, Mr Helmer said he was "deeply shocked" by today's story, and insisted that it was "morally acceptable to prefer heterosexuality over homosexuality, or vice versa".
He told The Independent: "I said that people may prefer heterosexuality or homosexuality. I did not say that people could dislike – much less hate – other people on the grounds of their sexual orientation"
"The mainstream media are engaged in a feeding frenzy against Ukip, and are prepared to twist the facts to suit their agenda," he added.
Ukip gaffes and controversies

Show all 18
It's not the first time that the East Midlands MEP has caused controversy with outlandish remarks. In 2011, Mr Helmer caused a storm by saying that homosexuality was akin to a mental health problem.
At the time he tweeted: "Why is it OK for a surgeon to perform a sex change operation, but not OK for a psychiatrist to try to 'turn' a consenting homosexual?"
Despite his remarks, the MEP told The Sun last night that Ukip's bad publicity was driven by the "old parties".
Mr Helmer's comments come days after a Ukip candidate tweeted racist remarks about comedian Lenny Henry. William Henwood said the comic should go to a "black country".
Nigel Farage yesterday took to Twitter to insist that the party had been "very tough" on discipline.
An earlier version of this article was headlined "Ukip MEP Roger Helmer: People should be able to dislike gay people like they do different types of tea". The item was amended after Mr Helmer contacted The Independent to make clear that he does not think it is acceptable for anybody to dislike a person because they happen to be gay. We are happy to clarify the matter. (Statement added 2/5/14)
Register for free to continue reading
Registration is a free and easy way to support our truly independent journalism
By registering, you will also enjoy limited access to Premium articles, exclusive newsletters, commenting, and virtual events with our leading journalists
Already have an account? sign in