Dogs to play lead role in university's project for student wellbeing
The University of Edinburgh has launched a programme providing a new style of support for students suffering from stress and anxiety.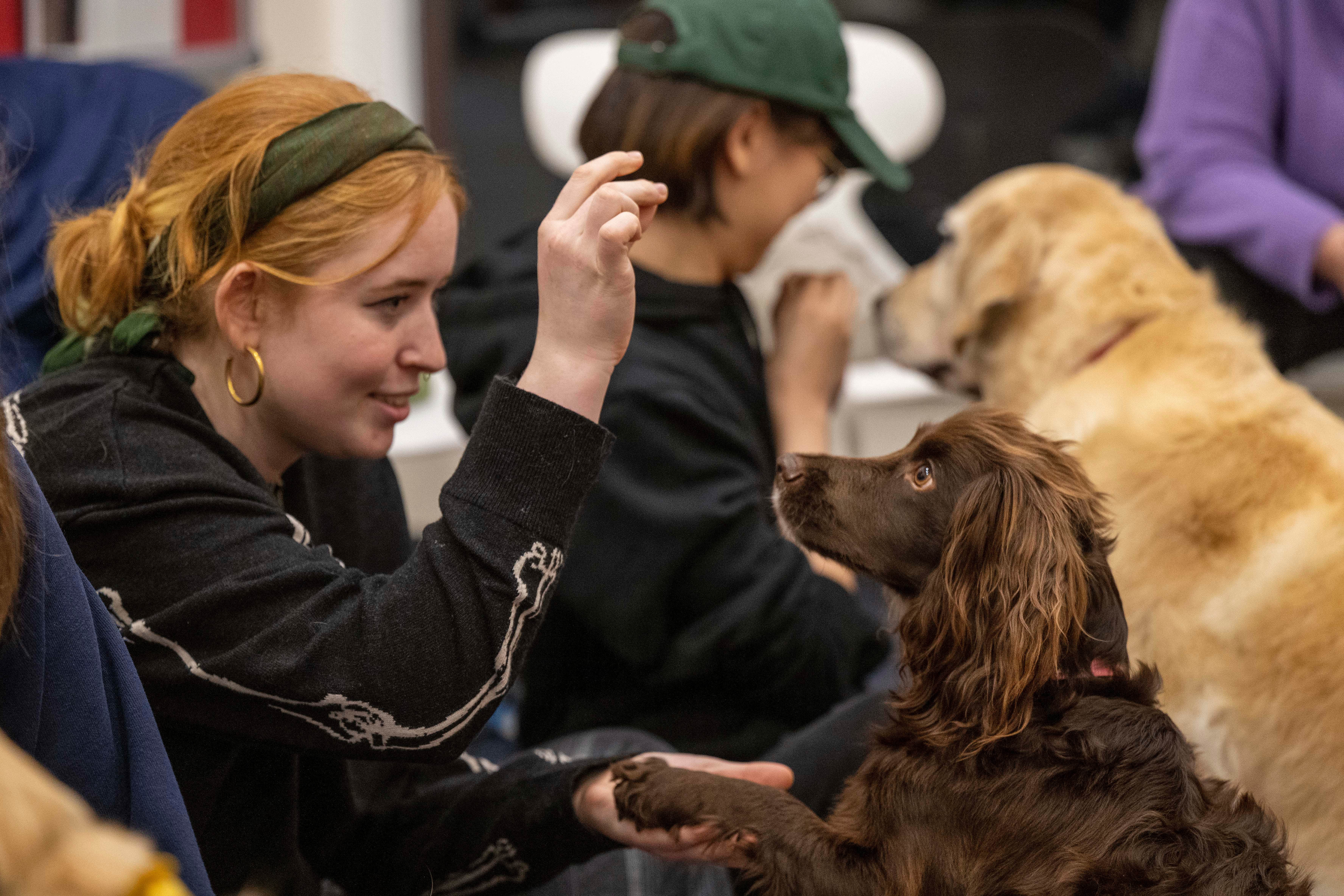 Dogs are at the heart of a wellbeing programme at one of Scotland's largest universities to help boost the mental health of its students and promote an understanding of canine welfare.
The University of Edinburgh has launched its Paws on Campus programme, which is designed to provide a new style of support for students suffering stress and anxiety, and combines clinical psychology with veterinary science through a series of structured activity sessions.
Professor Jo Williams, one of the programme's creators, said that interacting with dogs can "have a range of benefits for students from reducing stress to increasing positive mood".
"Each session has a key focus, based on psychological research, to enhance wellbeing and provide each participant with skills that they can use to support their mental health," she said.
"Interacting with the dogs is an essential part of the programme and students are also learning about canine welfare and compassion to self and others."
Each session focuses on specific learning outcomes and therapeutic objectives that are designed to help students reflect on their own challenges and recognise the connections between their wellbeing and an animal's welfare needs, the university said.
Its use of psychological principles differs to other pet therapies, the university said, being the first of its kind to combine student mental health and animal welfare through a series of planned sessions.
Following trial sessions towards the end of last year, staff have set up a referral route to link the programme with the university's student wellbeing programme.
Once a student has been referred to the scheme, and completed a screening process, students are then offered a series of four, weekly sessions with a small group of other students and a registered therapy dog and its handler.
During the sessions, students will engage in a range of canine-assisted, wellbeing exercises including interacting with the dog, breathing exercises, and relaxation techniques.
Izzy Adams, a third year student who took part in the trial sessions, said it had been "great learning the various grounding and awareness techniques that you can also do in your own time".
"I found it made mindfulness – something that I struggled with before – so much easier when there is a dog to focus on," she said.