Man banned from driving after loading sofa and mattress on to soft-top car
Matthew Dummer, 34, of Stedham, West Sussex, had been warned by police not to drive with the items on the roof of his Renault Coupe.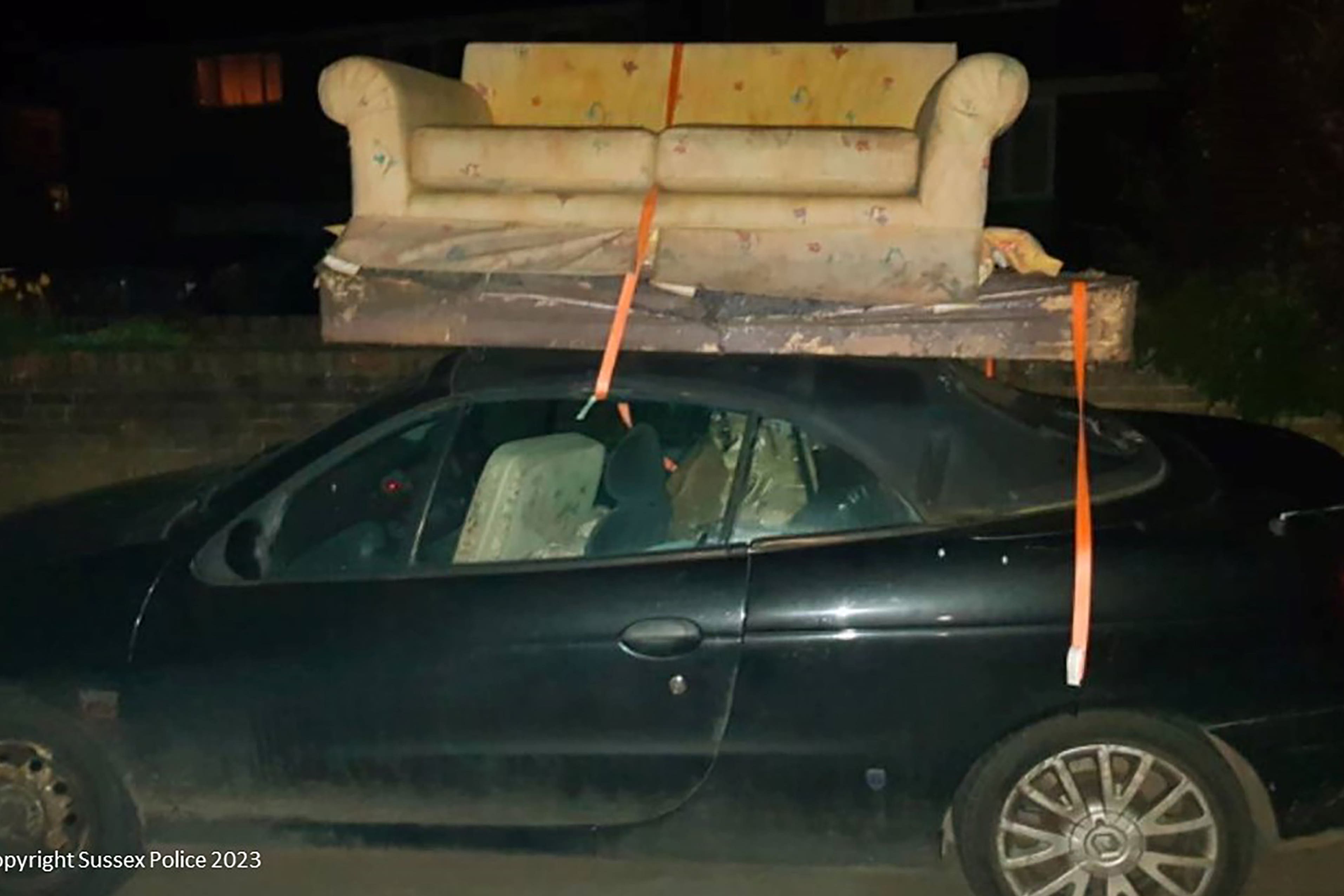 A motorist has been banned from driving after ignoring warnings not to drive with a sofa and mattress on the soft roof of his convertible car.
Matthew Dummer was convicted of dangerous driving after he drove away with the furniture on top of his Renault Coupe from his home in Common View, Stedham, West Sussex, in April 2021 despite being advised not to by a police officer.
A Sussex Police spokesman said: "Pc Tom Van Der Wee from the Roads Policing Unit had warned him not to drive with the items on the roof after spotting the car parked outside Dummer's home address.
"But the 34-year-old was seen driving on the A286 in Singleton with the same load being carried."
Unemployed Dummer was found guilty at Portsmouth Crown Court of dangerous driving and was disqualified from driving for one year.
The court also ordered him to complete 60 hours of unpaid work and pay £95 court costs.
PC Van Der Wee said: "It should be obvious to any competent driver just how ridiculous it is carrying a load such as this on a soft-top car.
"By forgoing all common sense and ignoring my warning, he put other road users at significant risk.
"A vehicle and its load are subjected to a number of forces when in motion. Had this particular load have come loose and struck a pedestrian, cyclist or indeed any other road user, we would almost certainly have been dealing with a fatality.
"As well as being disqualified from driving for 12 months, Dummer must now re-do his driving test and will inevitably face higher insurance premiums as a result of this disqualification."