Lamara Bell: Woman left in crashed car with dead boyfriend for three days dies in hospital
Lamara Bell's brother announced that she had passed away on Sunday morning
Jessica Ware
Monday 13 July 2015 07:46 Comments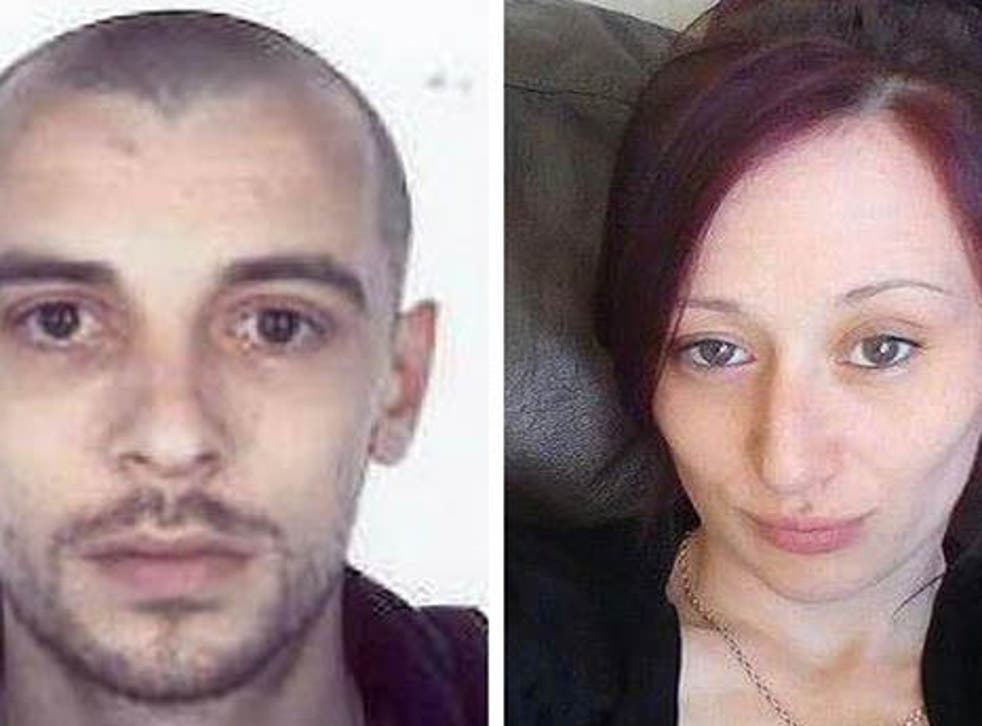 A woman who lay undiscovered for three days in a crashed car is thought to have died in hospital.
Lamara Bell, 25, was found alongside her dead boyfriend near the M9 near Stirling on Wednesday despite the police being alerted to the accident on Sunday.
She was taken to Glasgow's Queen Elizabeth University hospital and was put into a medically induced coma.
Her brother Martin Bell announced on Facebook that she had died on Sunday morning.
Her partner who was driving the car, John Yuill, 28, is thought to have died instantly in the crash, which happened when Yuill veered off the road on the way back from a camping trip.
"My sister just passed away," wrote Mr Bell who, according to his Facebook account, has been with his sister in the hospital since she was admitted.
Ms Bell has a daughter, 9, and a son, 5. Yuill had two young boys. The couple had been together only since May this year.
The couple were reported missing after Yuhil's Renault Clio left the M9 near Stirling on Sunday morning. Police and relatives issued an appeal for help in finding the pair on Monday and Tuesday.
Police Scotland have admitted they had received a report on Sunday morning about a car which was off the road but had not followed it up at the time.
Assistant Chief Constable Kate Thomson, Local Policing East, said in a statement: "It has come to light that a call was made to police late on Sunday morning regarding a car which was reported as being off the road."
"For reasons currently being investigated, that report was not followed up at the time."
"A full investigation is currently underway to establish the full circumstances of the incident. Our thoughts are with both families at this difficult time."
Register for free to continue reading
Registration is a free and easy way to support our truly independent journalism
By registering, you will also enjoy limited access to Premium articles, exclusive newsletters, commenting, and virtual events with our leading journalists
Already have an account? sign in
Register for free to continue reading
Registration is a free and easy way to support our truly independent journalism
By registering, you will also enjoy limited access to Premium articles, exclusive newsletters, commenting, and virtual events with our leading journalists
Already have an account? sign in
Join our new commenting forum
Join thought-provoking conversations, follow other Independent readers and see their replies