World's oldest dress found to date back 5,500 years
The Tarkhan dress was found by experts in 1977 among a pile of rags at the Petrie Museum of Egyptian Archaeology in London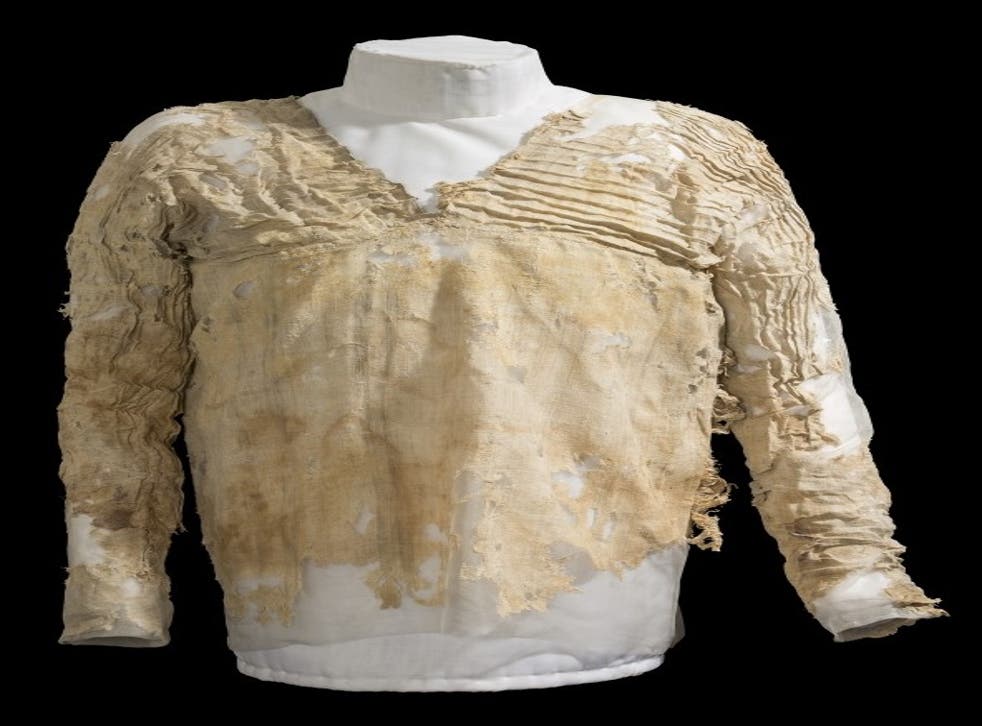 An Egyptian garment has been unveiled as the world's oldest dress after radiocarbon dating confirmed it was up to 5,500 years old.
The Tarkhan dress was sent to the Petrie Museum of Egyptian Archaeology at University College London in the early 1990s after being found in an Egyptian tomb.
Left in a bundle with rags, it was only in 1977 when experts found it by chance.
And radiocarbon dating by the University of Oxford last year confirmed that the dress is between 5,100 and 5,500 years old.
Fashion weeks around the world

Show all 6
The linen garment, with V-neck, pleated sleeves and bodice, is understood to be an example of ancient Egyptian haute couture that was most likely made by a specialised craftsman for a wealthy person.
Alice Stevenson, the museum's curator, said: "The early date of the Tarkha dress is unsurprising.
"Textile fragments made of flax are known from at least Egyptian Neolithic times, while weaving on horizontal looms is evidenced from at least the early fourth millennium."
Ms Stevenson said that linen garments, like the Tarkhan, are particularly good to radiocarbon date as they consist of flax fibres that grow over a relatively short time.
Join our new commenting forum
Join thought-provoking conversations, follow other Independent readers and see their replies