Yodel: Secret filming shows workers apparently mishandling mail
Investigation by Channel 4's Dispatches claims that supervisors failed to intervene despite Yodel having publicly stated that staff 'are trained never to throw a parcel'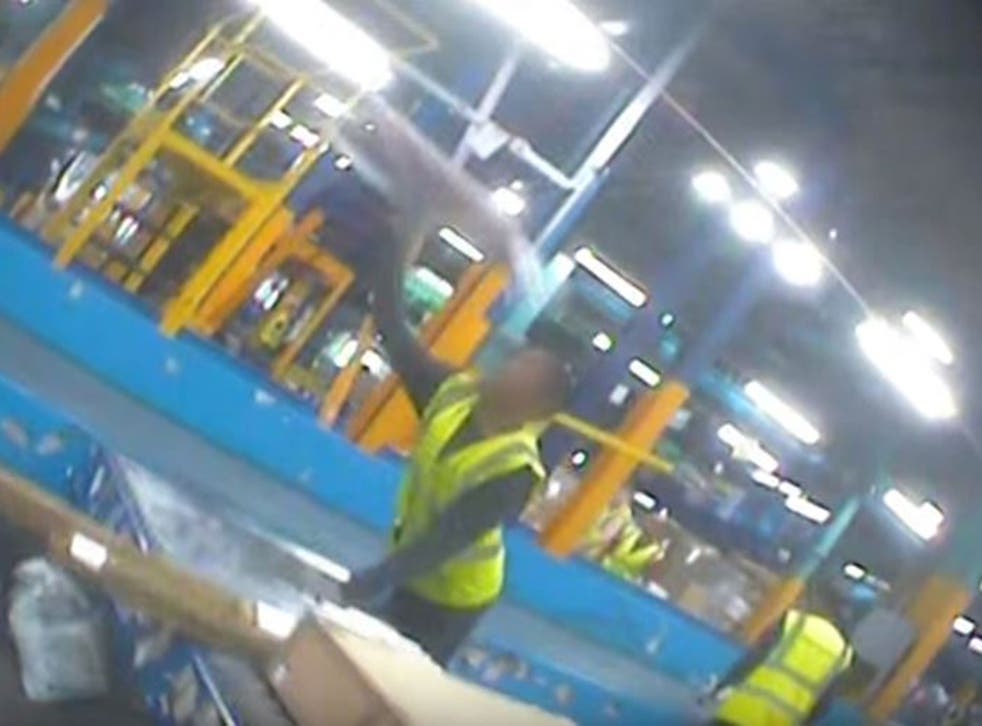 Workers for parcel delivery company Yodel have been filmed throwing parcels back and forth, often apparently without regard for 'fragile' or 'handle with care' signs, at one of the firm's main depots, according to an undercover investigation.
The secret footage, recorded by a reporter at the centre in Shaw, near Oldham, Greater Manchester in the run-up to Christmas, shows Yodel workers casually tossing parcels on to conveyor belts and into vans.
The investigation, by Channel 4's Dispatches programme, found that supervisors failed to intervene despite Yodel having publicly stated that staff "are trained never to throw a parcel".
Some employees apparently used a variety of what the programme calls 'track and field'-style throwing techniques, aping javelin, discus and shot-put throwers.
In one scene, two workers are filmed throwing a parcel to each other backwards and forwards in an apparent game of pass the parcel.
Yodel said that it was already addressing some of the "unacceptable practices" shown in the film, Where's My Missing Mail, to be shown on Channel 4 on Monday evening.
The undercover reporter was among many extra temporary workers which Yodel signs up to cope with the annual pre-Christmas rush.
He worked as a sorter, paid the minimum wage for more than two weeks and secretly filmed over six days. The film-makers claim he received an hour long induction from Yodel staff, mainly focusing on lifting parcels safely and being fast on the job.
Yodel said in a statement: "At the time of writing we haven't been provided with the undercover footage captured by Dispatches. However, the allegations brought to our attention indicate some unacceptable practices that we are already addressing. If further issues come to light we will take appropriate action. We are very sorry for the occasions when we have let customers down.
"Clearly there are still improvements to be made and we will accelerate activities which have already seen our customer satisfaction score increase from a disappointing 35 per cent two years ago to over 80 per cent today which is among the best in the industry."
Register for free to continue reading
Registration is a free and easy way to support our truly independent journalism
By registering, you will also enjoy limited access to Premium articles, exclusive newsletters, commenting, and virtual events with our leading journalists
Already have an account? sign in
Register for free to continue reading
Registration is a free and easy way to support our truly independent journalism
By registering, you will also enjoy limited access to Premium articles, exclusive newsletters, commenting, and virtual events with our leading journalists
Already have an account? sign in
Join our new commenting forum
Join thought-provoking conversations, follow other Independent readers and see their replies