Young British Muslims think Isis fighters returning from Syria should be reintegrated into society, research finds
One says Government should 'give them a chance' and another warned 'otherwise they are gonna find another extremist group and join them'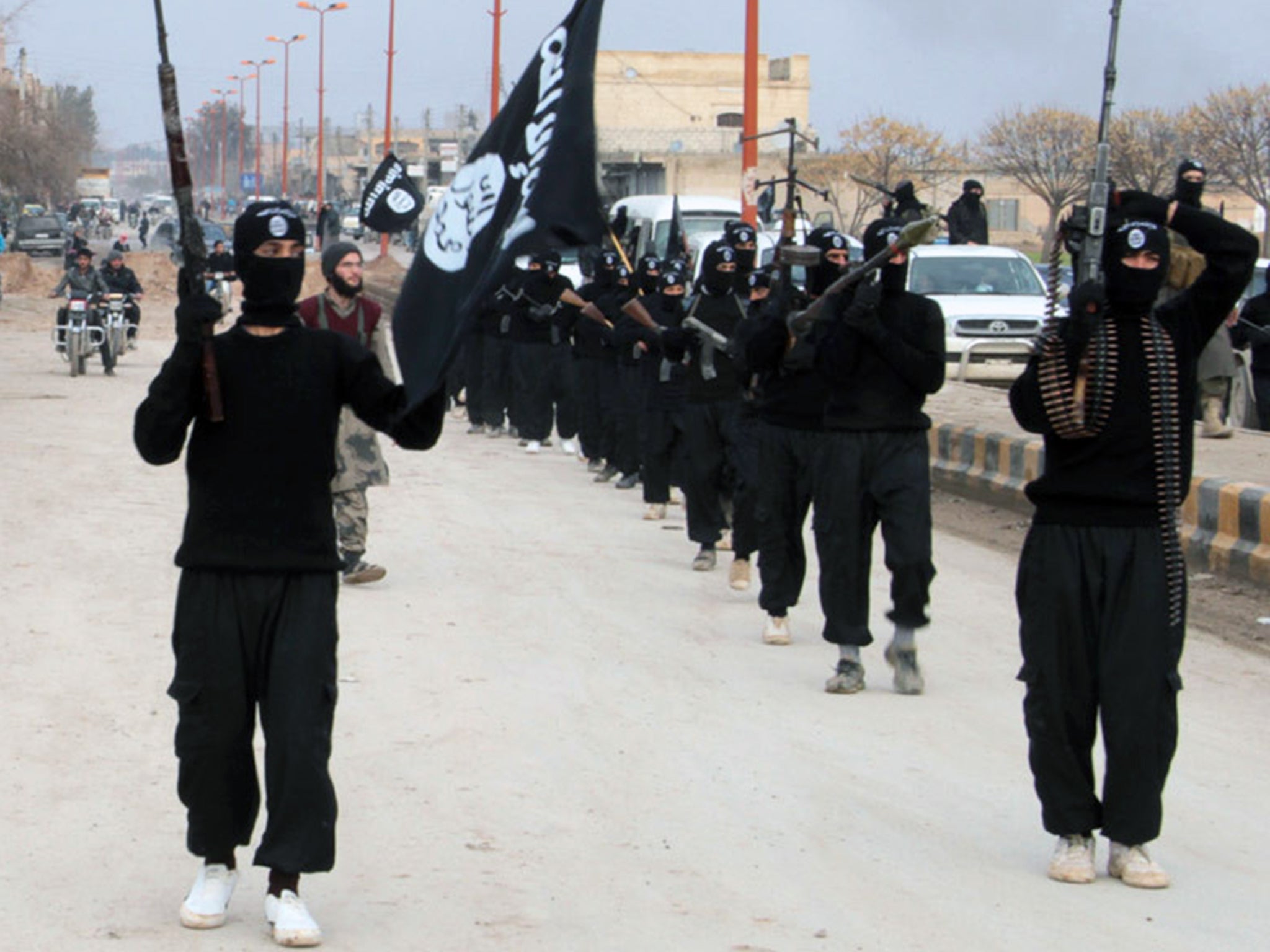 Young British Muslims think Isis fighters returning from Syria should be reintegrated into society and rehabilitated rather than being sent to prison, a study suggests.
The national study found young British Muslims across the UK believe returnee fighters should be reintegrated into society, with one saying the Government should "give them a chance" and another warning that "otherwise they are gonna find another extremist group and join them".
Dr Imran Awan, Associate Professor of Criminology at Birmingham City University, told The Independent he was surprised so many were pro-rehabilitation, "because many young Muslim voices are never heard within the discourse on terrorism".
Dr Awan interviewed with 25 male and 25 female British Muslims, aged between 14 and 25, from areas of the UK where there is a record of people travelling to Syria and joining Isis, to collect their views on why they think young Muslims travel to fight for jihadi groups, and what they think should happen when they return.
One interviewee warned: "When people feel isolated and angry because they are not being treated with respect and if they go out and fight in Syria and when they come back there is no help, then I promise you, you will see more terrorism because these young people will think why should I do anything when my own Government don't care about me."
Isis 'teaching children how to kill and make bombs'
As many as 800 Britons are estimated to have travelled to fight for or support jihadi groups in Syria or Iraq, and around half are feared to have returned to the UK.
Last year, the Government admitted just 14 of nearly 400 returnee fighters have been jailed, raising fears the rest are living off the radar and may be vulnerable to radicalisation.
The Home Office told The Independent the number of returnee fighters who have been convicted are not routinely published.
The Government's current strategy for returnee fighters is to convict and imprison those they can prove have committed a crime and refer the rest to the Channel deradicalisation programme.
Adam Deen, Executive Director of anti-extremism think-tank Quilliam UK, warned returnee fighters must be referred to Channel and monitored in case they are planning to form a terror cell or conduct an attack.
"What is important here is that the more Isis are under siege and the more territory they're losing, the more they're going to channel their efforts and energies into terrorism," he said in an interview with The Independent.
"Those individuals that have managed to get back into the country will be activated or will be conspiring to commit some kind of terrorist act. That's a major concern."
Mr Deen added: "The likelihood of someone committing a terrorist attack who has gone abroad and has joined Isis is very high."
In pictures: The rise of Isis
Show all 74
Channel was set up following the 7/7 attacks to identify those vulnerable to radical ideology and turn them away from the path to extremism. The voluntary programme uses a network of mentors, psychologists and trained imams to counsel and guide those at risk.
Mr Deen said the programme was "very effective" for those who engage with the programme, leading individuals to disavow their extremist beliefs.
However, he said it was "a question of them agreeing to it in the first place".
"The problem here is that it's voluntary. It can't be enforced."
Little research has been conducted to assess the results of the Channel programme, and Mr Deen said there is a lack of transparency around the number of people referred and whether they were successfully turned away from extremism.
Critics have said the programme threatens to alienate Muslims, with rights groups warning it could have the averse affect of driving people towards extremism.
Dr Awan said rehabilitation programmes in Denmark had been "successful in terms of policing and making sure returnee fighters are looking for jobs and contributing towards society," and suggested returnee fighters could "provide a powerful counter narrative" to dissuade people from going to fight for Isis.
He said his study had come at a "crucial time" following the Westminster attack, when attempts are being made to understand why 52-year-old Muslim-convert Khalid Masood ploughed a rented car through crowds of pedestrians on Westminster Bridge before fatally stabbing a police officer outside the Houses of Parliament.
He said: "Quite often questions are posed about why someone would do that, about what leads somebody down that pathway. My report shows what in effect a lot of young Muslims think is happening."
The interviewees referred to several push and pull factors for why young Muslims might become radicalised and travel to fight for Isis, ranging from boredom to issues with lack of identity and concerns over foreign policy.
The majority thought social media and the internet play a key role in radicalisation, with one warning "all they do is go online and some preacher then tells them to come and fight for Islam".
When Isis declared their "caliphate" three years ago, their fighters openly used Twitter to urge Muslims to travel to Syria and Iraq and shared gory and extreme videos.
"If people are watching these videos online then they are going to be radicalised because Isis are using the Internet to shout out to them that we [Muslims] are being oppressed," one 16-year-old said.
Another, 15, warned: "A lot of my friends are on Facebook and a lot of them are watching stuff online that are extreme."
Others suggested young Muslims may travel to fight in Syria simply because they are bored or looking for an adrenaline rush.
One said: "They want some excitement in their lives and are pushing those boundaries," while another suggested "what we are seeing really is just some young frustrated teenagers who are looking for an escape".
Many spoke about how young Muslims in the UK were "confused" and searching for an identity, which Dr Awan said allowed Isis to use a powerful marketing brand to create an identity to attract young recruits.
"Some said well actually what do you expect, they're isolated, they're angry, they don't have a sense of identity, he said. Interviewees told him Isis push out messages of unity and brotherhood around their idea of a global caliphate which can be attractive to those who are looking for a sense of belonging.
One 16-year-old interviewee told him: "Some of these people don't have anywhere where they believe is home. So they think yes let's jump to these guys [Isis] because they are bringing me to a global brotherhood."
However, concerns over foreign policy were also thought to be a key part of why young British Muslims were travelling to fight in Syria.
"For me, it's all about foreign policy," a 16-year-old interviewee said. "I actually know some of the boys that went from here and they were always talking about the problems in Palestine and the fact our government never helps them."
Dr Awan said: "A lot of them kept saying they were watching YouTube clips of Syrians being murdered and killed. Isis tends to play on these types of anger."
Dr Awan said he hoped his study would encourage the Government and police to reengage with young British Muslims to understand their concerns.
He also said his research "sheds light on what is often a heated debate" about what British Muslims really think about terrorism.
Join our commenting forum
Join thought-provoking conversations, follow other Independent readers and see their replies