Pharmacist, 25, hanged herself during romantic holiday with boyfriend
Victoria Smith told friends she had 'the world on her shoulders' months before her death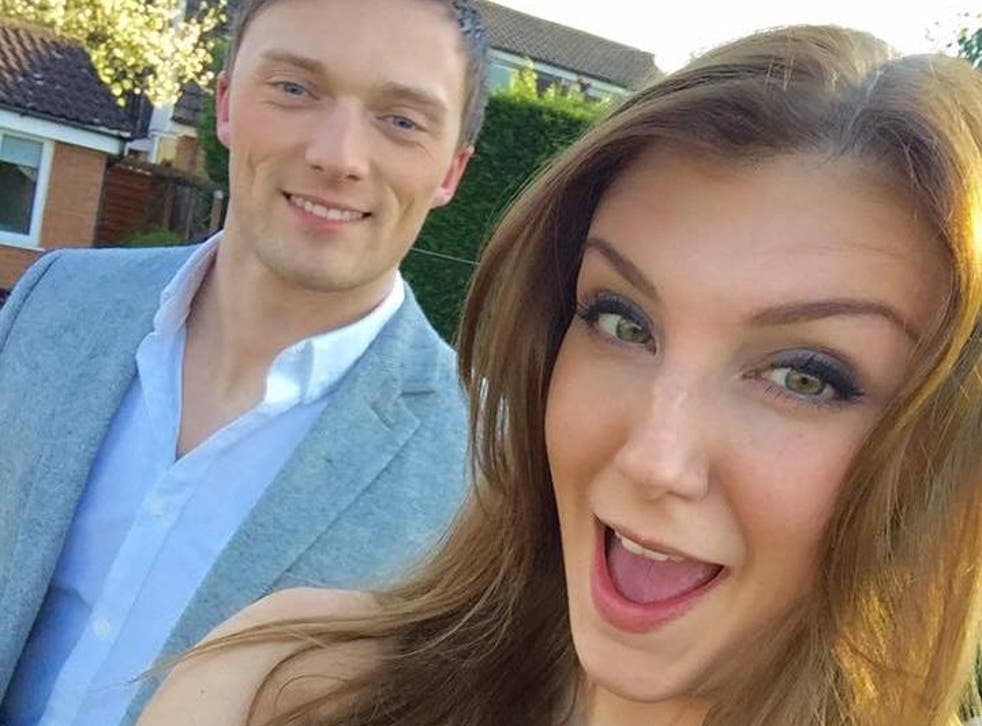 A young pharmacist killed herself during a romantic holiday with her boyfriend in Tenerife, an inquest heard.
Victoria Smith said she would meet her boyfriend for dinner before being found hanged from a stone jetty on the Spanish island in March last year.
Ms Smith, from Leyland in Lancashire, suffered from depression and had complained of having "the world on her shoulders".
She had also just sold her horse to purchase a house and settle down with her boyfriend Matt Arkwright.
The inquest heard that Ms Smith was unhappy at work and had been due to start a new job.
She was last seen alive by Mr Arkwright reading by the pool of their hotel and saying she would meet him for dinner.
At an inquest in Preston, coroner James Newman recorded a conclusion of suicide but said: "Victoria was a young woman who evidently had all of her life in front of her and every opportunity to make a wonderful life.
"She had episodes of feeling down and had been prescribed anti-depressants - but she seemed to have been excited by her new home.
"She wanted to change jobs as it was not to her satisfaction but she had been about to start a new job in April. Her future appeared to have been incredibly bright.
''Mental illness is one of the greatest demons of our time and it is tragic that Victoria had periods of lows but she was being medicated and it seemed to be working.
"It is such a waste of a very young and promising life.''
The hearing was told Miss Smith was a ''bright and bubbly'' young woman but who had ''ups and downs" over the years and had been put on anti-depressants.
She had previously moved to Wales to work on a farm and moved back to Preston to get a job at a pharmacy in Ashton-on-Ribble. But she found dealing with customers difficult and accepted another job at the Royal Preston Hospital.
In a statement Miss Smith's father Alan Smith, 62, and mother Linda Smith, 59, said: "There were a couple of things that she felt weren't going right. She went to the GP and was prescribed Fluoxetine.
"The job in Wales was not what she expected so she came back home, but she felt that she had let herself down and other people down. As a family we reassured her. She started the job at the pharmacy again but it wasn't the job that she wanted.
"The relationship with Matt was blossoming and they were moving in together and enjoying themselves. Vicky had talked about coming off the anti-depressants, We asked if it was sensible and she said that she had been forgetting to take them a lot of the time anyway.
"Her attendance at work started to suffer, and she was told by the GP to take some time off work. This was to get her medication stable again and then they were on holiday."
Cycle shop manager Mr Arkwright, 31, said: "I've always thought that Vicky was a friendly and caring person who was funny and could make anyone smile.
"She was well organised and planned well ahead for everything. We bought the house together and she was very excited about it.
"She wanted to put her own stamp on it. Her more so than me. She was planning what she wanted to do to each room and how she wanted the house to look.
"Before we had gone on holiday she had bought some Ikea furniture and was planning how she was going to make it look like antiques.
"We had a second holiday booked to Rome later in June, where we had been before and both loved it. The Tenerife holiday was just for a break in the summer.
"Vicky was a very sociable person, and always had friends and family over. She was looking forward to having a BBQ in the new house. Our relationship was strong and happy.
"In February 2016 she sold her horse, and when that happened she was clearly depressed and it was a sad experience for her.
"I thought that was normal because she was getting rid of something that had been in her life for such a long time.
"She was selling it because she wanted to move on with her life and become a homeowner.
"I knew she was on her medication. In February this year she was feeling very down about her job, and she knew it wasn't quite right for her.
"She took the job at the hospital and she was looking forward to it and thinking of it as a career opportunity.
"Shortly before we went away, we had been out with friends and normally she was loud and engaging but she was quiet and withdrawn.
"We had a private chat and she felt as though she had the world on her shoulders. She was anxious that they would have to sell the house, thought she was letting me down and wanted to go to university to do veterinary studies.
"The next day she felt embarrassed about it. We went on holiday on the 21 March, we went out to markets and things and she was her normal self until the 28th when we were supposed to leave.
"She was very quiet, and she said she just wanted to sit by the pool and read. I asked her if she wanted to go for dinner and she said no but that I could go without her.
"I waited for her but it got to the stage where we had to sort things for when we were leaving, so I left at about 6.30pm and she said she was right behind me. It was the last I saw of her."
The hearing was told the stone jetty where Miss Smith was found, was a spot the couple had visited during their holiday.
At the time of the tragedy Miss Smith's family said her death had come as a "monumental shock to all who knew her".
:: The Samaritans offers free support and advice on 116 123 or at samaritans.org
Register for free to continue reading
Registration is a free and easy way to support our truly independent journalism
By registering, you will also enjoy limited access to Premium articles, exclusive newsletters, commenting, and virtual events with our leading journalists
Already have an account? sign in