Ukip parliamentary candidate describes Islam as a 'cancer'
Caroline Santos was responding to a tweet from English Defence League founder Tommy Robinson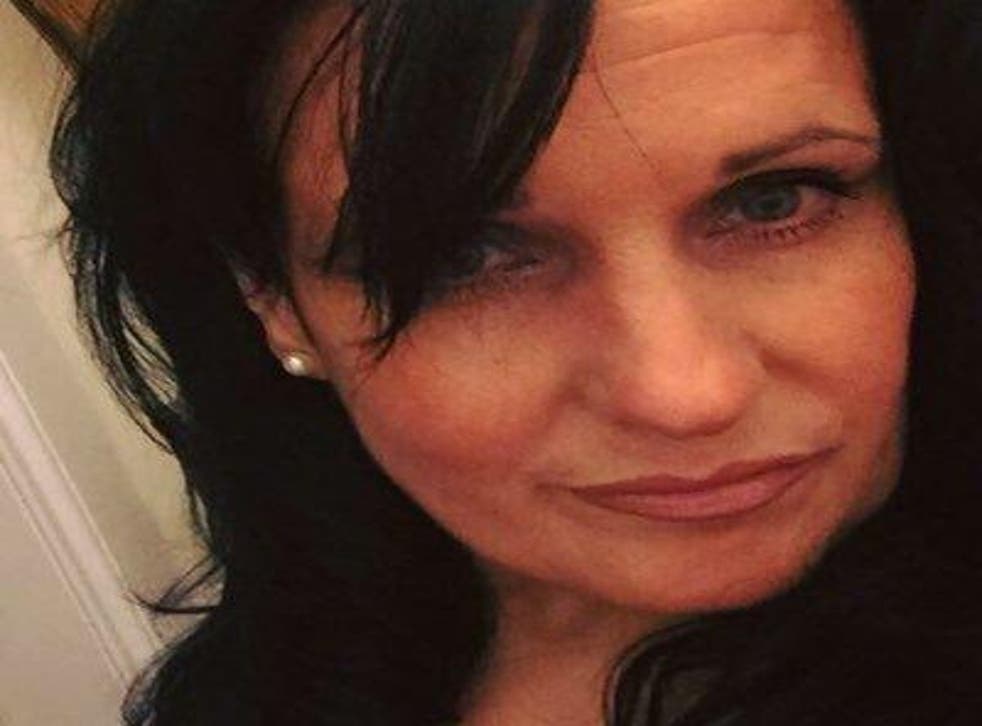 A Ukip parliamentary candidate has described Islam as a "cancer" in a tweet praising the founder of the English Defence League (EDL).
Caroline Santos, who is standing for the Rutherglen and Hamilton seat in west Scotland was responding to a boast from Tommy Robinson, whose real name is Stephen Yaxely-Lennon, that his Facebook page had received more than 4 million views in a week.
"The state made him an enemy," she replied. "Now look what's happened! When will the state learn to listen to people affected by the growing cancer of Islam?"
Her tweet was flagged up by the Twitter account for activist group, Resisting Hate, an organisation which recently reported Daily Mail columnist Katie Hopkins to the police for alleged hate speech.
Challenged to explain further how here personal views on Islam align with Ukip's, Ms Santos replied: "No one mentioned hate apart from you!"
Ms Santos told The Independent it was "quite obvious" she was referring to radical Islam rather than the entire religion.
She said: "It was a turn of phrase, I'm not referring to a quarter of the world's population any more than I meant the word 'cancer' to be taken literally."
She added: "There are problems with Islam in parts of England - not here in Scotland - which needs to be sensibly and intellectually debated, to prevent people from being hateful. I genuinely believe that Islam is not a very savoury faith."
"Islamic faith has an element of oppressive tendencies towards women and that should be addressed more in the west. Hundreds of years ago, Christianity didn't behave particularly well, and I expect in a hundred years or so, Islam might have moved on in terms of how it treats women and its attitude towards homosexuality and so on."
Ms Santos said she was not indicating support for Mr Robinson when she replied to him but wanted to highlight the fact that his book Enemy of the State is now in the top five bestsellers on Amazon.
The aspiring politician said she does not agree with her own party's policy of banning the burqua, "partly because I am a libertarian but also because once you start telling women what to wear, where does it end?"
Ukip is fighting the forthcoming general election on a platform that includes cracking down on Sharia courts as well as outlawing the full face veil.
The party's leader Paul Nuttall has said he wants to focus on better "integrating" sections of the Muslim community into UK society and has called for mandatory checks on schoolgirls deemed to be at risk of female genital mutilation.
Ukip politicians and have frequently said they are against all forms of hate speech, but the party came under fire last week for choosing a candidate who has called Islam "evil".
Anne Marie Waters, the ex-deputy of German-formed anti-Islam group Pegida, is the party's candidate in the south-east London constituency of Lewisham.
Leaders of the Green and Lib Dem parties swiftly condemned her selection, which they said showed the party as willing to embrace hard-right views in an attempt to win votes now that the party's stated purpose – to take the UK out of the European Union – is on its way to being achieved.
UK General Election 2017

Show all 47
Reacting to news of Ms Waters' selection, Liberal Democrat leader Tim Farron said: "Once again the mask is slipping from Ukip and revealing the nasty, grubby, true face of the party. This is why they are constantly rejected by voters, because what they stand for is genuinely un-British."
And Green Party MP Caroline Lucas, said: "By selecting candidates from the extreme right, they expose themselves as the bigots they really are and utterly undermine any claim they have to stand up for ordinary people. Ukip are no patriots – they are reactionaries wrapped in the Union Jack."
Ukip was contacted by The Independent in relation to Ms Santos' views on Islam, but no response had been received at the time of publication.
Join our new commenting forum
Join thought-provoking conversations, follow other Independent readers and see their replies