Nearly half the population never see a uniformed police officer patrolling their neighbourhood, new figures suggest
Inspectors previously expressed concern about the erosion of neighbourhood policing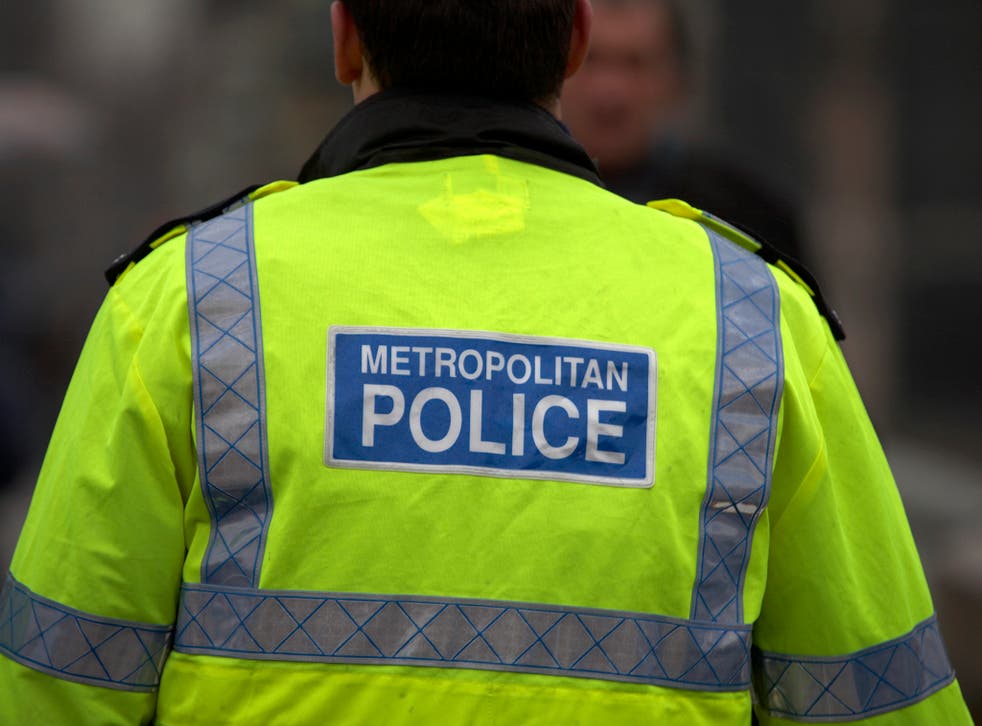 Nearly half of people in England and Wales have not seen a uniformed police or community support officer on foot in their area in the last year, research suggests.
A large-scale survey indicates that the bobby on the beat is a rare sight for a rising percentage of the population.
While more than four-fifths of participants felt it was important to have a regular uniformed police presence, only 17 per cent believed they had this locally.
The proportion who said they had not seen a uniformed officer in their area was 44 per cent this year – up from 41 per cent in 2016 and 36 per cent in 2015.
The percentage saying they had not seen uniformed personnel in a vehicle in the past year was lower, at 12 per cent.
The survey of 12,662 people was carried out by Ipsos Mori for HM Inspectorate of Constabulary and Fire & Rescue Services (HMICFRS) to gauge perceptions of crime, safety and local policing.
A report detailing the findings said: "Regular local uniformed police presence remains important for participants.
"However, as in previous years, the proportion who are satisfied with the level of local uniformed police presence is far lower than the proportion who are dissatisfied (24 per cent versus 41 per cent)."
The inspectorate has previously raised concerns over the impacts of an "erosion" of neighbourhood policing.
Andy Fittes, general secretary of the Police Federation of England and Wales, said: "The findings of the survey are disappointing but come as no surprise.
"There is no getting away from the fact that we simply do not have the resources to patrol as we once would have done.
"Police chiefs are having to make tough choices and to prioritise things like terrorism and public order events, and ensure that the critical incidents such as responding to 999 calls are dealt with.
"All these have to take priority over walking the beat and carrying out the sort of proactive policing that the public wants."
UK news in pictures

Show all 50
But Richard Garside, director of the Centre for Crime and Justice Studies, said cuts to police officer numbers have resulted in a reduction in unnecessary patrols.
He said: "Mere visibility is not a useful measure of effective and accountable policing."
The research also found a marked increase in confidence in the police to provide protection during a terrorist attack.
More than half (55 per cent) said they would be "very" or "fairly" confident in police dealing with such an incident, compared with 46 per cent in 2016.
In other findings:
Three in 10 (30 per cent) considered crime and anti-social behaviour to be a big problem in their local area – a five percentage point increase since 2015.
Just over half (53 per cent) were satisfied with the 

police

 – similar to last year when the percentage was 52 per cent.
The proportion who said the service provided by local 

police

 has gotten worse increased to a quarter (25 per cent) from 20 per cent in 2016.
Most participants associated policing with positive attributes, while twice as many who expressed a view would speak highly about their local force as would be critical.
Matt Parr, an inspector at HMICFRS, said: "After a year in which the emergency services have faced some of the most challenging incidents in recent times, it is encouraging to see that the public's confidence in the police to protect them against terrorism has increased markedly."
He added that the importance of visible local policing "continues to resonate with the public".
National Police Chiefs' Council chairwoman Sara Thornton said increased confidence in the police service is "a real testament to the courage and professionalism of all of our officers and staff".
She added: "We know that local policing is absolutely crucial to countering terrorist plots, to disrupting serious and organised crime networks and safeguarding the most vulnerable in society, so all chief constables are working hard to ensure the service is as visible and approachable as possible."
A Home Office spokesman said: "Effective local policing has always been about more than just officers' visibility – never more so than now, with crime increasingly taking place behind closed doors and online."
PA
Join our new commenting forum
Join thought-provoking conversations, follow other Independent readers and see their replies