Urban Splash: Meet the man behind 25 years of redeveloping historical northern buildings
Since Urban Splash's conception in 1993, it has revolutionised inner city areas of the Northwest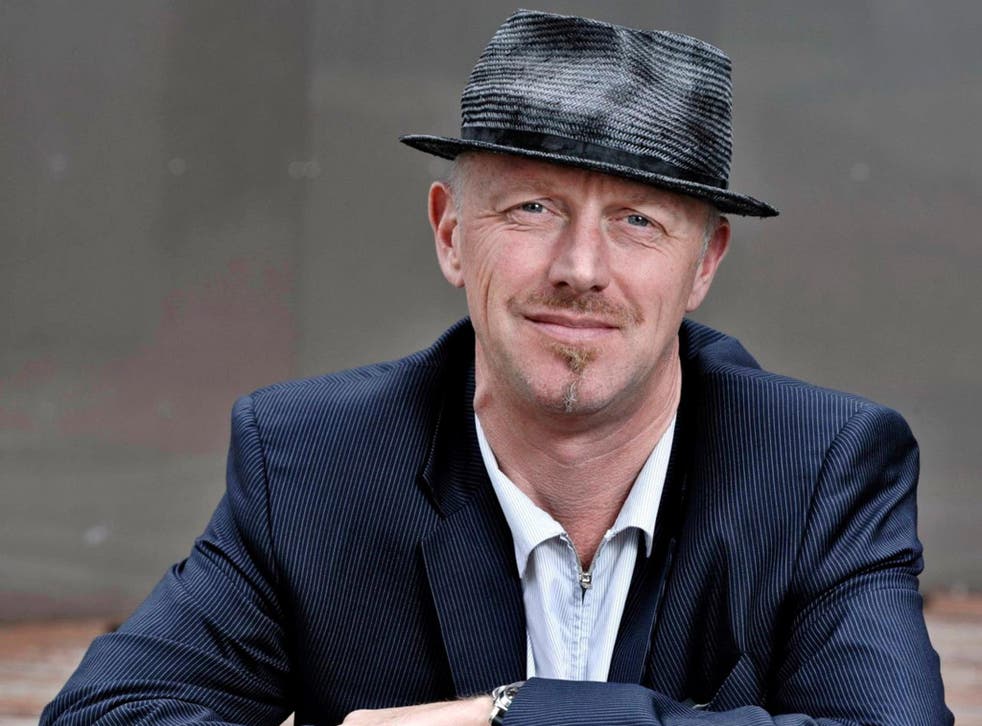 What gap do you think Urban Splash filled in these cities?
There were pockets of vibrant cultural scenes starting to emerge; my good friend Tony Wilson's infamous assault on the music scene and the renowned Hacienda nightclub started a cultural appreciation that permeated everyday life.
When Jonathan Falkingham and I first established Urban Splash in 1993, I think we brought the physical architecture to match a new cultural scene. We knew that something could be done; that stunning old buildings in Manchester – and in many northern cities – could be reused and turned into places in which people could live, work and play. I hope our early loft apartments and loft workspaces gave that to people in Manchester and Liverpool.
What was it about Liverpool and Manchester that captured your attention? And allowed Urban Splash to grow in the way it has?
When I first arrived in Manchester as a student in the 1980s it was a far cry from the vibrant, buzzing city it is today. And, as much as I loved the place (it's been my home ever since), I'd often walk around, perplexed at how quickly it became a ghost town each night. There was very little nightlife or culture – least of all a dense urban population.
What there was, however, was a plethora of beautiful old buildings, but they were dark, dreary and unloved; they cast even more of a shadow on the city each night, and Jonathan and I felt that something had to be done.
Was it difficult at the very beginnings of Urban Splash?
It was a great time. Jonathan and I were naive but determined and we knew what we wanted to do – to make great places for people to live, work and play in.
It was tough because so many people told us "it will never work". Agents wouldn't value early schemes like Concert Square in Liverpool but we just went out and did it. I remember us going to Ikea and buying the kitchens – we just got on and fitted them; we got guys off the street to strip out the building and of course we did the design, sales and marketing ourselves.
In the early days it was about believing in what we were doing when others didn't. We had to tell people that these perceived "crappy" places and forgotten corners of primarily northern cities were actually great places that people could live in.
You've said before that as developers you had no set business plan. Was Urban Splash built on instinct?
Instinct, determination and belief. We knew some of the Northwest, but a lot of places came to us once we started developing. We took on buildings that others wouldn't touch.
When was the first moment when you thought of Urban Splash as being a success?
It always feels great when you see a building transformed and you hear how people living there feel about it.
The exhibition at Riba North is called "It will never work", why is this?
It's a tongue in cheek response to the naysayers in the early days who said we couldn't do it. Of course it's a respectful hark back to those views and it's a brutally honest retrospect and acceptance that it hasn't always worked and as much as we've had successes we've learned a lot of lessons along the way.
Has Brexit had an impact on northern cities?
In these times of Brexit, I love the positive outlook of people in our northern cities. Look at some of the names of the streets and buildings in Manchester; Poland Street, Bengal Street – they're the legacy of a global trading city, built by migrants. Still so. Irrespective of where they are from, it's where they are going that counts.
Do you think urbanism is even more important now?
It's always been important but now people have so much civic pride; Manchester, Newcastle and Liverpool, for example, have great people who embody the culture of their diverse cities.
Do you think the future looks bright for northern cities?
Yes. There are still so many great opportunities for cities in the north; granted there aren't many disused warehouses left in Manchester now as so many of them have been transformed – we're actually redeveloping one of Manchester's last untouched mills, Avro, in the city into some of the largest loft apartments of up to 3,000 sq ft.
So that's why we're turning our attentions to our House by Urban Splash modular housing and creating urban family homes as there's been a shortage of that – especially for Urban Splash customers who bought their first apartments with us; once they get married and have children they're forced to move out to the suburbs. We want to change that and keep more families in the cities. We've got two sites in Manchester, one in North Shields and plans for Houses in Merseyside and Birmingham.
What do you think northern cities need today?
We need good developers, great architects who have a design conscience and more important than anything else, we need better relationships between the public and private sectors.
We need forward thinking council leaders who have the foresight to accommodate – and embrace – the inevitable growth of urban populations – a city should have great ambition to work with the best developers and the best architects – wherever they are from. The great world cities look outward with ambition and the most successful look out to the world.
Riba North: 25 years of Urban Splash is open to the public until the 16 June at the National Architecture Centre, Liverpool
Register for free to continue reading
Registration is a free and easy way to support our truly independent journalism
By registering, you will also enjoy limited access to Premium articles, exclusive newsletters, commenting, and virtual events with our leading journalists
Already have an account? sign in
Register for free to continue reading
Registration is a free and easy way to support our truly independent journalism
By registering, you will also enjoy limited access to Premium articles, exclusive newsletters, commenting, and virtual events with our leading journalists
Already have an account? sign in
Join our new commenting forum
Join thought-provoking conversations, follow other Independent readers and see their replies