US announces new restrictions on 'legal' ivory trade
The laws will end all commercial imports of ivory into the US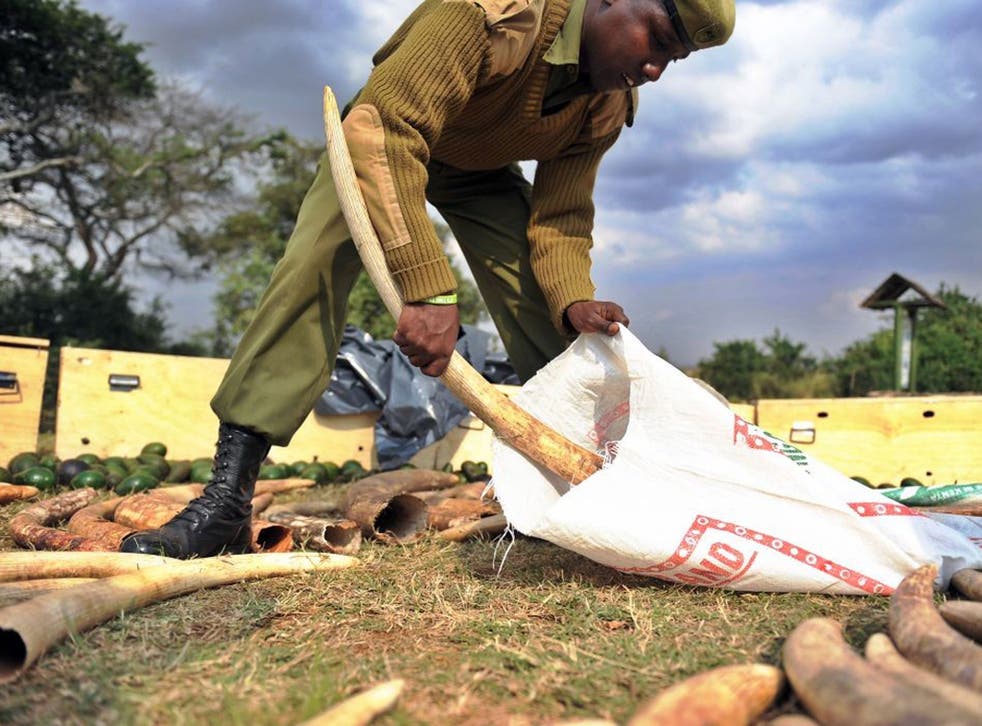 The US has announced new restrictions on trading ivory domestically in the run-up to the London Conference on the Illegal Wildlife Trade, with laws constituting a "near ban" on the ivory trade in the country.
With 100 elephants dying every day to meet demand for ivory, the rules will close in on the so-called "parallel legal markets", which allow illegal ivory to be traded under a subterfuge of legality.
The laws will end all commercial imports of ivory into the US – and according to the White House, they will also means that "the onus will now fall on the importer, exporter or seller" to prove that their ivory is legal.
Sport hunters will be limited to importing two dead elephants a year. Antique ivory, which has to be at least 100 years old, will have to come in through special "antique" ports.
Richard Ruggiero from the US Fish and Wildlife Service said the most crucial aspect was that ivory holders will have the burden of proving whether ivory is legal.
"What were perceived to be loopholes in controlling the illegal ivory trade have now been closed," he said. "This represents an enormous step towards controlling the ivory trade."
He explained that before this development, ivory smugglers had to be caught red-handed at borders in the process of smuggling. With the new law, ivory traders operating inside the country will have to prove to authorities that their products are legal.
Letty Belin, from the Department of the Interior, said: "We need to take leadership against the ivory trade. We have a growing crisis on our hands. The US is making a strong statement that the illegal ivory trade is not acceptable."
The moves come after the US publicly crushed its six-tonne ivory stockpile last October. On a trip to Tanzania last year, President Obama pledged $10m to curbing poaching in the country.
The White House said: "The US will continue to lead global efforts to protect the world's iconic animals.
"This ban is the best way to help ensure that US markets do not contribute to the further decline of African elephants in the wild."
---
Register for free to continue reading
Registration is a free and easy way to support our truly independent journalism
By registering, you will also enjoy limited access to Premium articles, exclusive newsletters, commenting, and virtual events with our leading journalists
Already have an account? sign in
Register for free to continue reading
Registration is a free and easy way to support our truly independent journalism
By registering, you will also enjoy limited access to Premium articles, exclusive newsletters, commenting, and virtual events with our leading journalists
Already have an account? sign in
Join our new commenting forum
Join thought-provoking conversations, follow other Independent readers and see their replies