US Holocaust expert suspended from teaching after comparing Donald Trump to Hitler
'I feel strongly about this: to stand quiet in the face of bigotry and to turn your eyes away from it is to back up the bigotry, and that's not what I, or any history teacher, should be doing in our work'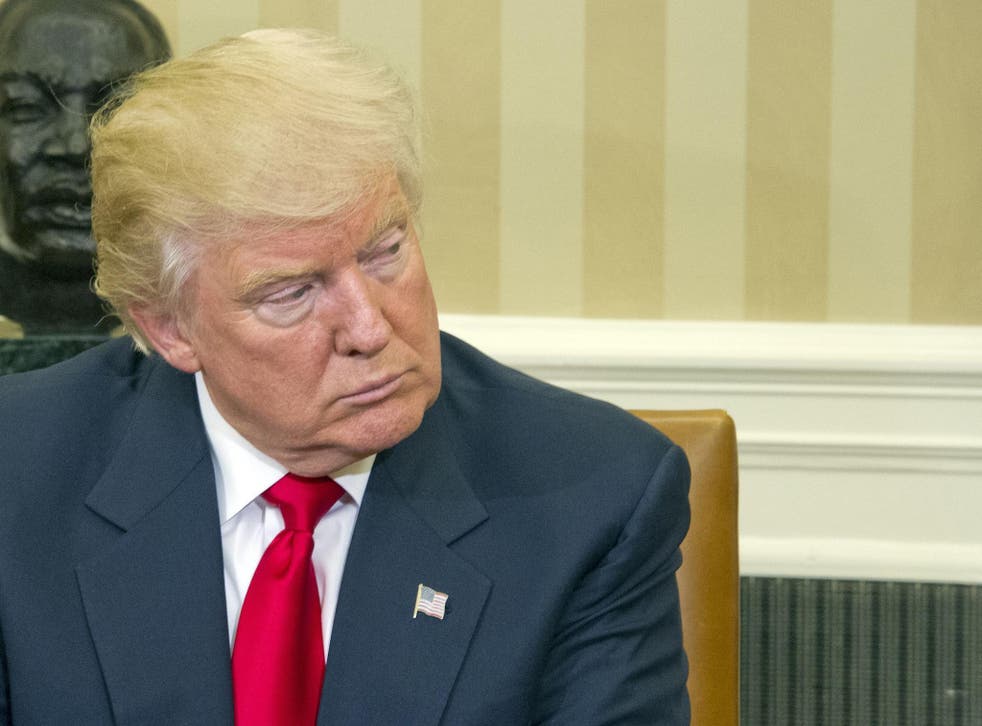 A Holocaust expert who taught history at an American high school has been suspended after drawing parallels between Donald Trump and Adolf Hitler.
Frank Navarro was placed on paid leave on Thursday after a parent raised concerns about his lesson plan.
The 65-year-old, who taught at Mountain View High School for 40 years, was not allowed to see the email and despite his requests for officials to review his lesson plan with him, was asked to leave.
"This feels like we're trying to squash free speech. Everything I talk about is factually based. They can go and check it out," Mr Navarro told local media.
"It's not propaganda or bias if it's based on hard facts."
District Superintendent Jeff Harding said the school would be working to get him back in the classroom as quickly as possible but declined to comment on the parent's complaint.
"We have a heightened emotional environment right now with the election. It's always a challenge to maintain a line in a classroom," he said.
"We are interested in getting Frank back in the classroom. We're just trying to maintain our due diligence."
However, coverage by The Oracle, the school's student newspaper, showed two different sides to the story.
Some of his students agreed with allegations that his lessons were one-sided, with some describing his remarks as offensive to Trump supporters.
Others defended Mr Navarro and a Change.org petition calling for his reinstatement had nearly 26,000 signatories on Monday.
Mr Navarro has refused to backtrack on the comments and said they were based on years of experience.
"I feel strongly about this: to stand quiet in the face of bigotry and to turn your eyes away from it is to back up the bigotry, and that's not what I, or any history teacher, should be doing in our work," he said.
"I said to school officials, I'm not pulling these facts out of my hat. It's based on experience and work and if I'm wrong, show me where I'm wrong. And there was silence."
Mr Navarro, who was named a Mandel Fellow for the US Holocaust Memorial Museum in 1997 and has studied at the International Center for the Study of the Holocaust in Jerusalem, said he was concerned for his students in the current political climate.
He said: "I've had Mexican kids come and say, 'Hey, Mr. Navarro, I might be deported'.
"Is it better to see bigotry and say nothing? That's what the principal was telling me during our conversation. In my silence, I would be substantiating the bigotry."
Join our new commenting forum
Join thought-provoking conversations, follow other Independent readers and see their replies