Villagers lynch five men in India over child kidnap gang claims spread on WhatsApp
Killing was latest in series of mob attacks across county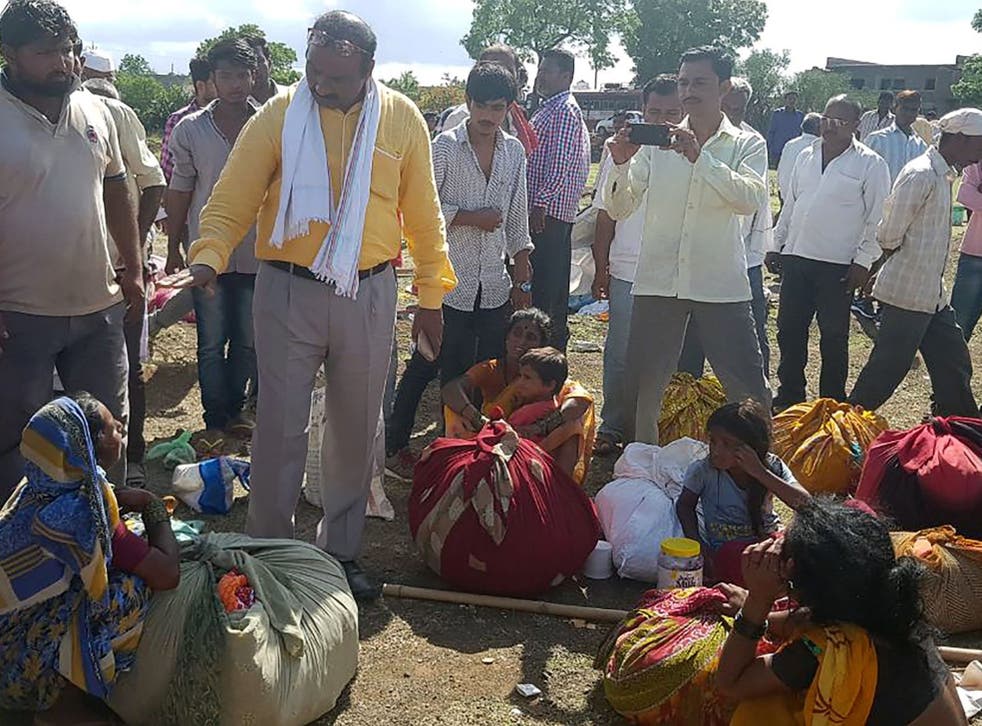 Police in India have arrested 23 people a day after five men suspected of being involved in child abduction were lynched by a mob of villagers.
M Ramkumar, a police official, said police had formed teams as they set out to catch 40 people they think were behind the murderous violence.
The attacks, which took place in Dhule in the western region of Maharashtra on Sunday, saw five people bludgeoned to death.
It was the latest in a string of such attacks across the country in recent months blamed on WhatsApp messages spreading rumours about groups of child kidnappers.
Police said those killed on Sunday belonged to a nomadic community who sometimes beg in the area, according to BBC reports.
Villagers reportedly questioned them about the rumours, and proceeded to beat them "with bamboo sticks and stones" when they were not satisfied with their responses.
The news source said the five victims were identified as Bharat Bhosale, Dadarao Bhosale, Raju Bhosale, Aganu Hingole and Bharat Mawale.
Reports said a curfew and extra police patrols had been brought in around Dhule.
World news in pictures

Show all 50
There have been a number of similar attacks across the country linked to the WhatsApp messages.
Officials and police in India have been telling people not to believe the rumours, which describe attempts by organised gangs to abduct children, have been attempting to crack down on those posting and sharing them.
Police have not reported any child kidnappings associated with the rumours, and say they do not believe such gangs exist.
More than a dozen people in total have now been lynched by mobs in regions including Tamil Nadu, Telangana, Bangalore, Hyderabad and Assam since April.
Some officials have suggested the rumours are an excuse used by some in communities to target outsiders, as the rumours spread beliefs anyone unfamiliar in the area may be visiting with the aim of kidnapping minors.
Those killed included a woman, 55, who was reportedly seen giving sweets to children, a transgender woman, and several men.
Others had been targeted by mobs after it was found they did not speak the local language, or had been seen asking for directions.
Associated Press contributed to this article
Join our new commenting forum
Join thought-provoking conversations, follow other Independent readers and see their replies