Virginia GOP hoping to ride coattails in down-ballot races
Virginia Republicans are hoping to ride the coattails of their gubernatorial nominee in the down-ballot races for lieutenant governor and attorney general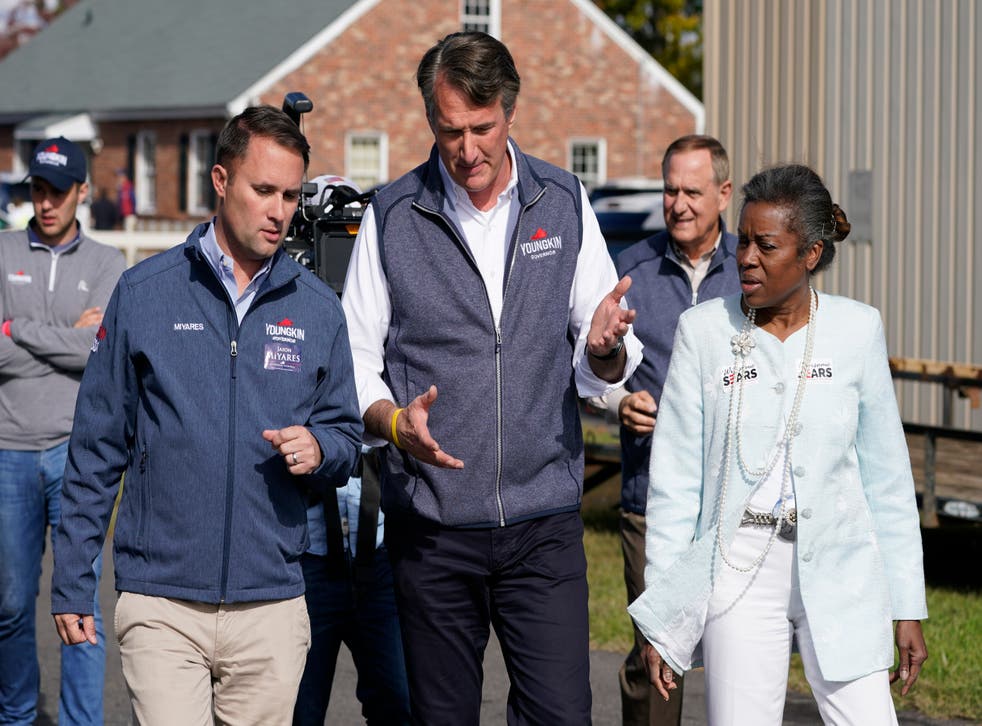 Virginia Republicans hoped to ride the coattails of their gubernatorial nominee in Tuesday's down-ballot races, including one local contest whose winner is guaranteed to make history.
In the lieutenant governor's race, voters are choosing between two women for a post that has been held by men for as long as the state has existed. Democrat Hala Ayala, a delegate from Woodbridge, is facing Republican Winsome Sears, who served in the legislature for a single term two decades ago and is attempting a political comeback. Either also would be the first woman of color to be elected to statewide office in Virginia.
The winner will succeed Democrat Justin Fairfax who unsuccessfully ran for governor. The marquee election Tuesday is the gubernatorial race between former Democratic Gov. Terry McAuliffe and Republican challenger Glenn Youngkin.
For attorney general, Democrat Mark Herring is seeking a third term against Republican Jason Miyares, a delegate from Virginia Beach. Herring would be the first attorney general to win a third term since World War II.
Polls closed at 7 p.m. Jurisdictions throughout the state reported that turnout Tuesday, in combination with early voting, was set to exceed turnout in 2017. Statewide turnout that year approached 48%, a high number for an off-year gubernatorial election. The turnout in 2017 was in part a backlash to Donald Trump's 2016 election. Democrats swept all three statewide elections in 2017.
Republicans have struggled in Virginia over the past decade — Democrats have won every statewide election since 2009. But all three Republican candidates this year are threatening to break that streak.
Both the attorney general and the lieutenant governor posts have served as launching pads to the governor's mansion. Half of the past 10 lieutenant governors in Virginia have gone on to be governor. The previous nine elected attorneys general all ran for governor.
Register for free to continue reading
Registration is a free and easy way to support our truly independent journalism
By registering, you will also enjoy limited access to Premium articles, exclusive newsletters, commenting, and virtual events with our leading journalists
Already have an account? sign in