VIRUS TODAY: Vaccine poll results, vocal anti-mask sentiment
A new poll captures the mood of Americans about their willingness to get the COVID-19 vaccine, and the results show many people are skeptical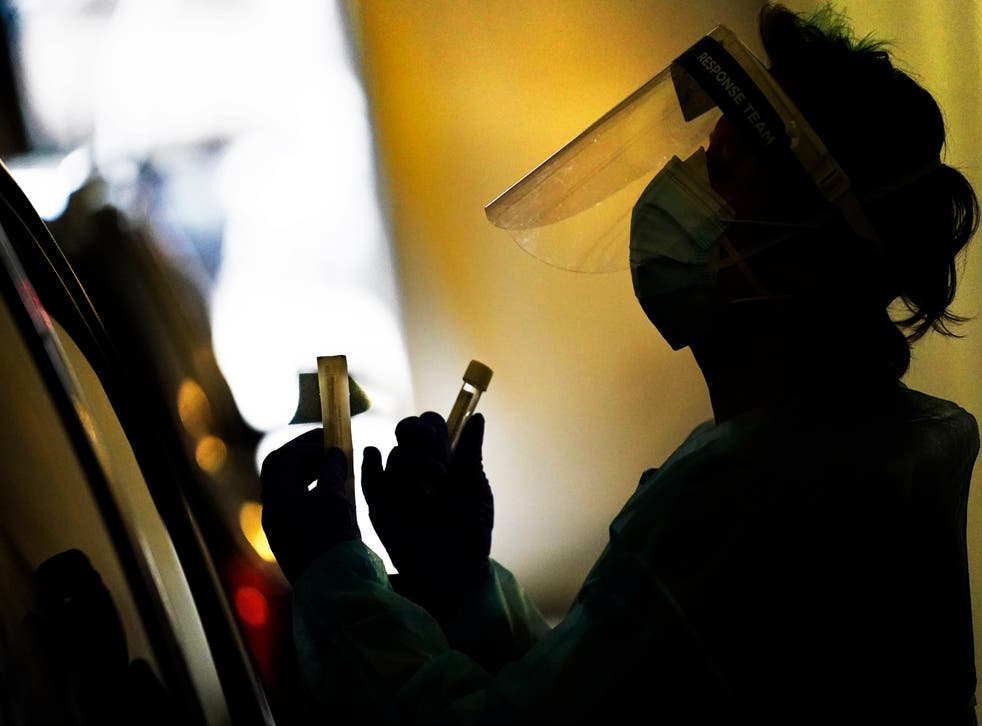 Here's what's happening Wednesday with the coronavirus pandemic in the U.S.:
THREE THINGS TO KNOW TODAY
— A new poll captures the mood of Americans about their willingness to get t he COVID-19 vaccine, and the results show many people are skeptical. About one-fourth of U.S. adults say they won't get the shots, and another quarter are unsure.
— Even as the death toll soars, mask resistance remains high - and very vocal - in communities around the nation. Protesters are not shy about showing up at the homes of county officials as they consider mask mandates and virus-related business restrictions.
— The ongoing negotiations in Congress over a relief package have advanced the idea of $600 in direct payments to many Americans.
THE NUMBERS: The U.S. is averaging 206,000 new confirmed infections each day over the past week. Deaths are averaging more than 2,200 a day, and a record 104,000 people were hospitalized as of Tuesday.
QUOTABLE: "I still see people out here that will tell me that they don't believe it's any worse than a common cold." — Dr. Stephen Neabore, a physician in South Dakota.
IN CASE YOU MISSED IT: The 2020 tax season is just around the corner, and filing your taxes is complicated because of the craziness of this pandemic year.
ON THE HORIZON: A Food and Drug Administration advisory panel meets Thursday to discuss whether to authorize the Pfizer vaccine for emergency use.
___
Find AP's full coverage of the coronavirus pandemic at https://apnews.com/hub/coronavirus-pandemic
Register for free to continue reading
Registration is a free and easy way to support our truly independent journalism
By registering, you will also enjoy limited access to Premium articles, exclusive newsletters, commenting, and virtual events with our leading journalists
Already have an account? sign in
Register for free to continue reading
Registration is a free and easy way to support our truly independent journalism
By registering, you will also enjoy limited access to Premium articles, exclusive newsletters, commenting, and virtual events with our leading journalists
Already have an account? sign in