A London Tesco used smokey bacon-flavoured Pringles in a Ramadan promotion
Tesco says they've now moved the crisps from the Ramadan stand
Doug Bolton
Wednesday 24 June 2015 18:09 Comments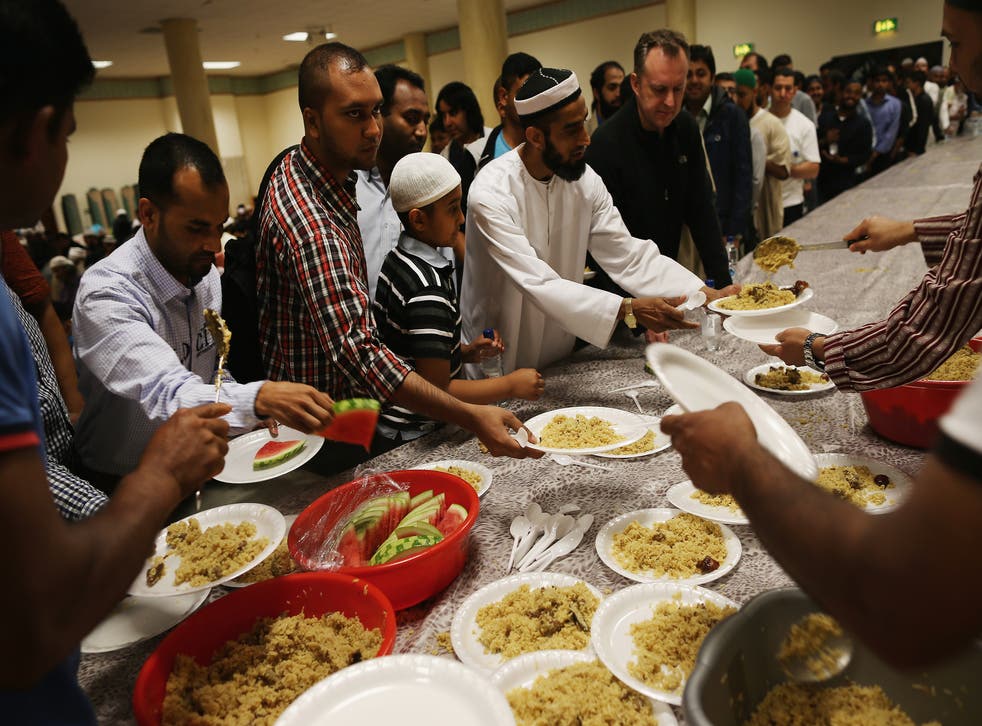 Tesco has been left red-faced after shoppers spotted a promotional Ramadan display in one of its shops filled with smokey bacon pringles.
The display, in a Tesco branch in the City of London, was spotted by Raza Hassan and posted on Twitter, earning derision from other users.
Many Muslims choose to not eat pork, due to a passage in the Quran that forbids it. Therefore, the choice of using this product on a stand that wished shoppers a happy Ramadan is a little odd.
Hassan said he wasn't offended by the incongrous display, and added that he found the irony of it hilarious.
In pictures: Ramadan around the world

Show all 27
In a statement to Buzzfeed, a Tesco spokesperson said that they realised the Pringles weren't in the most suitable place and have now been moved.
Although trying to promote pork-flavoured food to Muslims is generally a bad idea, the product in question doesn't actually contain any meat.
Smokey bacon flavour pringles are suitable for vegetarian, and don't contain any pork. However, they're not halal certified, so some Muslims prefer to avoid them.
Register for free to continue reading
Registration is a free and easy way to support our truly independent journalism
By registering, you will also enjoy limited access to Premium articles, exclusive newsletters, commenting, and virtual events with our leading journalists
Already have an account? sign in
Join our new commenting forum
Join thought-provoking conversations, follow other Independent readers and see their replies