'Accidental Tyler Durden' as Fox news station KDVR airs penis picture during helicopter crash coverage
Feed of user-generated crash photos went awry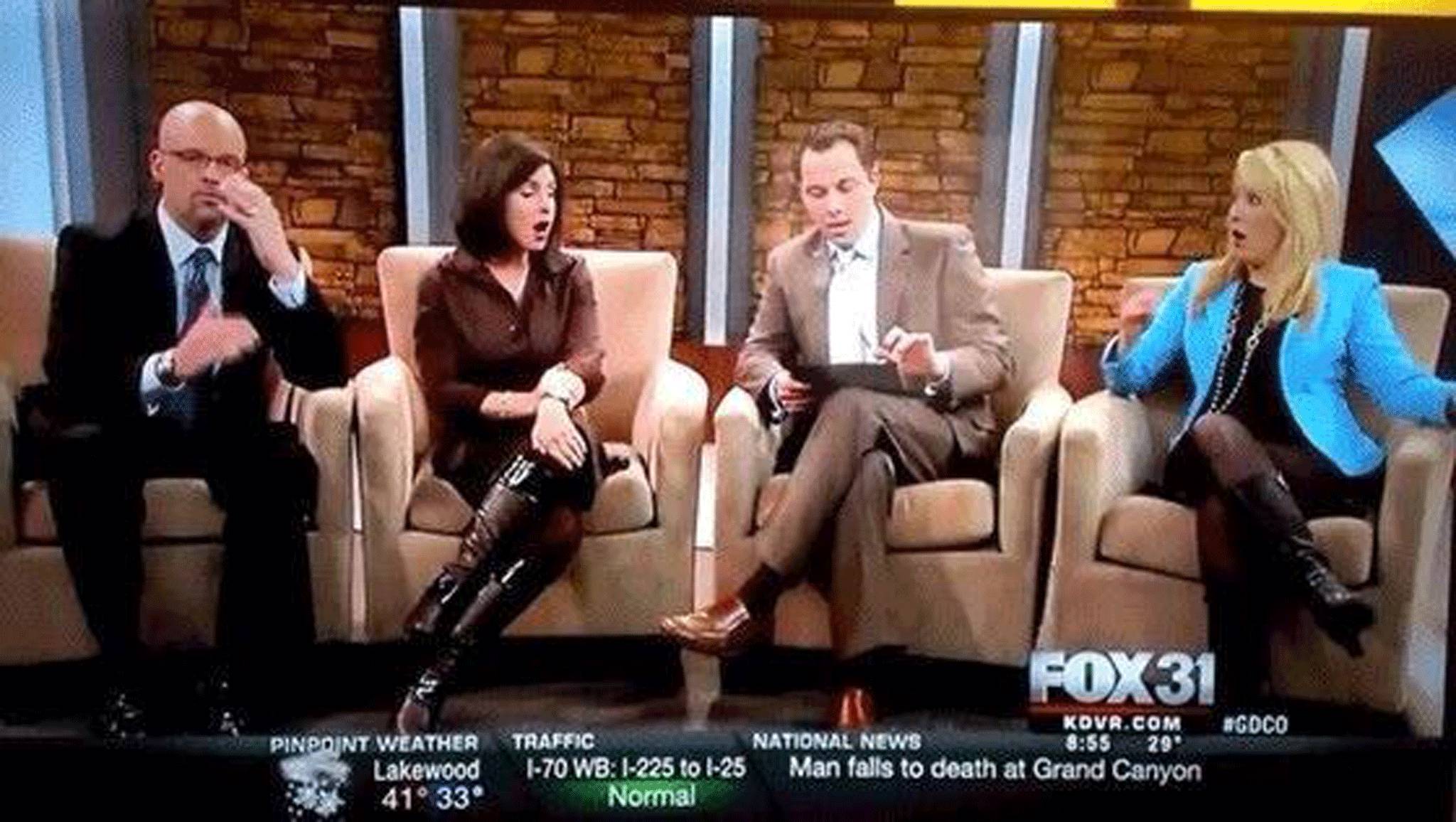 With news stations pulling photos off Twitter moments before going on-air, mistakes are always going to creep in, but there was a particularly egregious one on the Fox-affiliated KDVR this week when a penis was spliced into coverage of the Seattle helicopter crash.
Scroll down for the video
A feed ticked through Twitter pictures from the scene of the crash during the report, before suddenly showing - by turn - Edward Scissorhands, some sort of strudel/burrito (?) and a selfie of a man's member.
The camera quickly switched back to the studio, where the panel of reporters gasped and offered puzzled expressions.
The blooper was reminiscent of Fight Club, in which Brad Pitt's character Tyler Durden would interpolate a single frame of genitalia into film reels at the cinema he worked at in the hope of shocking audiences.
It inevitably went straight on YouTube as stills of the stunned anchors spread on social media, with Fox31 later apologising for the incident.
"While reporting breaking news about the crash of the KOMO-TV helicopter in Seattle, Fox 31 Denver accidentally broadcast an offensive photo while scrolling live through a Twitter feed of pictures from the crash scene," it said in a statement.
"The photo was mistakenly broadcast by our control room. It did not come from the tablet many viewers saw being used by one of our anchors.
"We apologize for the inadvertent broadcast of the image and we are taking immediate steps to prevent such an accident from happening again."
Join our commenting forum
Join thought-provoking conversations, follow other Independent readers and see their replies