Always remember to check your plane for cat before flight
Death-defying kitty clings to wing of plane like Tom Cruise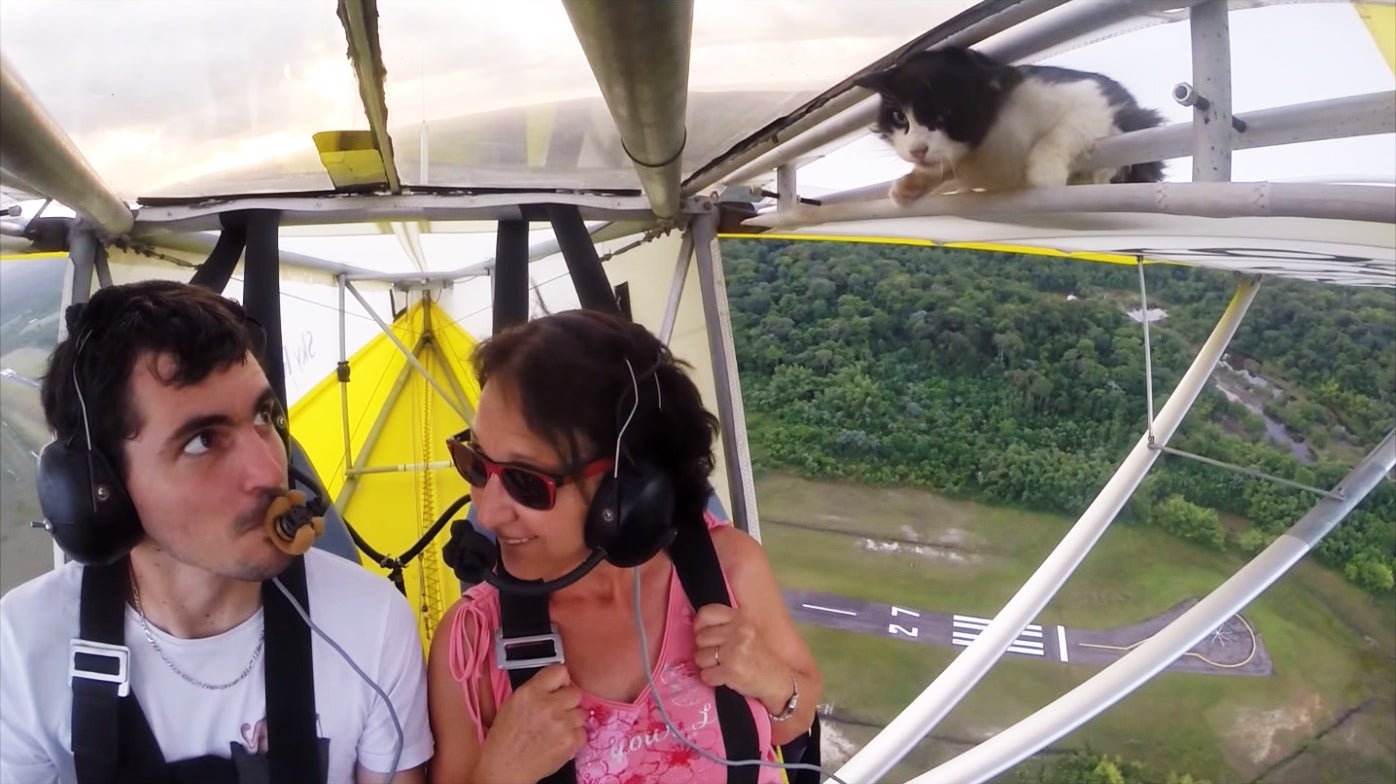 The pilot of a light aircraft must have thought he was tripping balls got the shock of his life during a recent flight, when he took off only to realise his cat was onboard.
The stowaway cat wasn't just a bit onboard either; it wasn't nestled in a foot well or curled up on the back seat, it was clinging to the plane's wing for dear life, slowly wriggling into the cockpit really quite calmly.
The video was taken during a flight at aviation school Club ULM in Kouroi, French Guiana, with it taking the pilot a staggering amount of time to realise the plane had 100% more cat than it ought to (about 1:01 in).
"Routine maiden flight until ... the importance of looking into the wings before each flight," the video's caption reads.
Fortunately the cat managed to keep its claws on the aircraft's frame until the pilot could land it and now has its paws on solid ground.
"For your information the cat is fine - it continues with its role as club mascot," the club added.
This cat makes Tom Cruise look like a goddamn amateur, expect to see it make a cameo in Fast & Furious 8.
Join our commenting forum
Join thought-provoking conversations, follow other Independent readers and see their replies