Bart the 'zombie cat' making full recovery following return from the grave
Bart was said to have turned up outside his owner's front door five days after being buried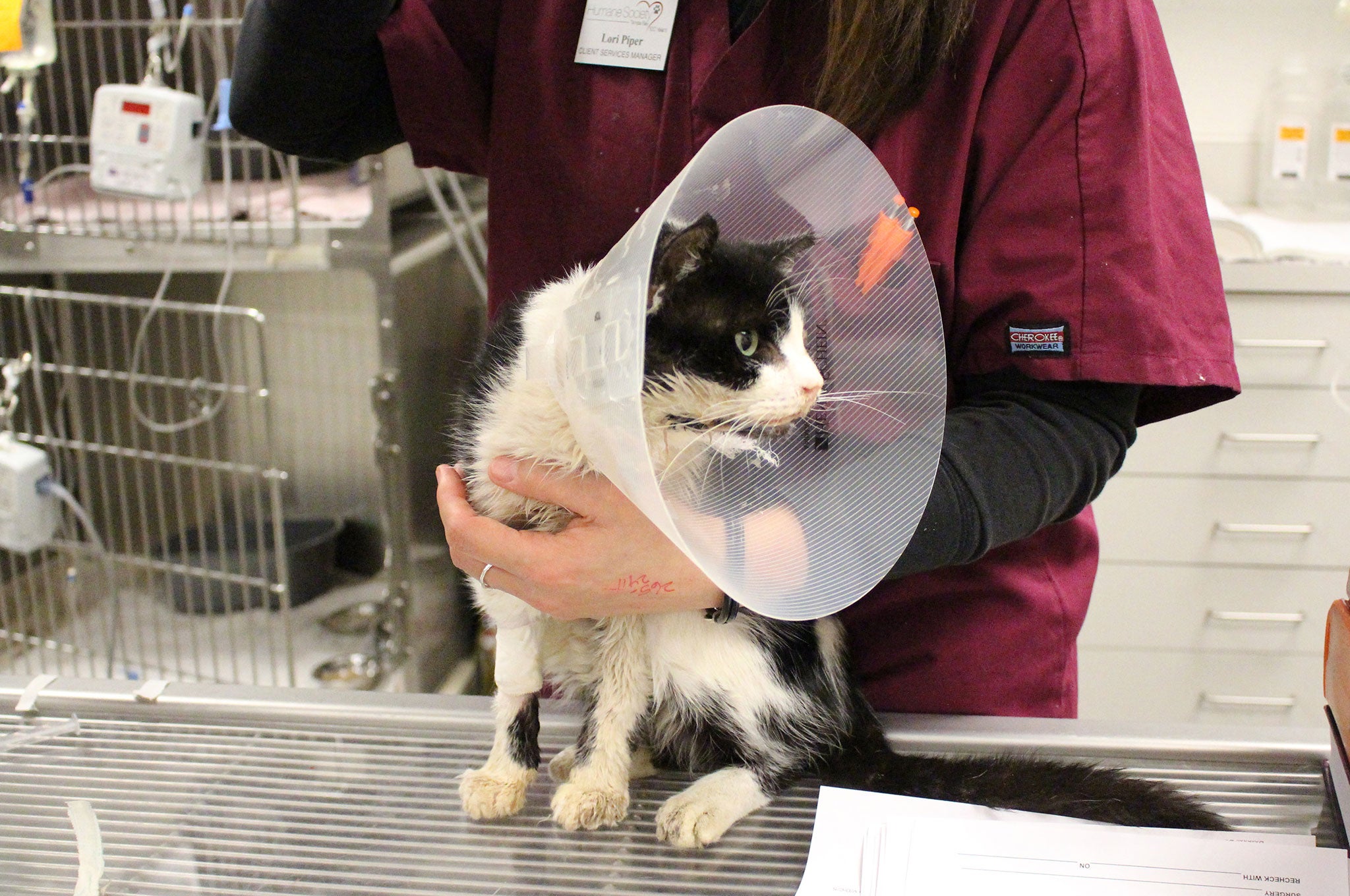 A 'zombie cat' who returned from the grave after being run over by a car has undergone surgery to remove his eye and have his jaw repaired.
Bart, a black and white cat from Tampa Bay, Florida, was said to have turned up outside his owner's front door five days after being buried.
Ellis Hutson told vets that he had found Bart lying in a pool of blood after he was hit by a car, and had taken him away and buried him. He could not explain how the cat came to be spotted by neighbours five days later.
Vets said that the most likely explanation was that the cat was just unconscious, and clawed his way out of the grave before hiding for a few days until he became hungry. Hutson reportedly claimed he was "sure" Bart had been dead.
Rescuers at the Humane Society told Fox 13 Bart had suffered severe head trauma, a broken jaw and lost sight in one eye.
Bart is expected to return home to his owner as early as next week.
Join our commenting forum
Join thought-provoking conversations, follow other Independent readers and see their replies