Boeing 747 forced to make emergency landing because of overheating cows
Almost 400 of the animals were being transported on the plane at the time
Adam Withnall
Monday 07 April 2014 16:35 Comments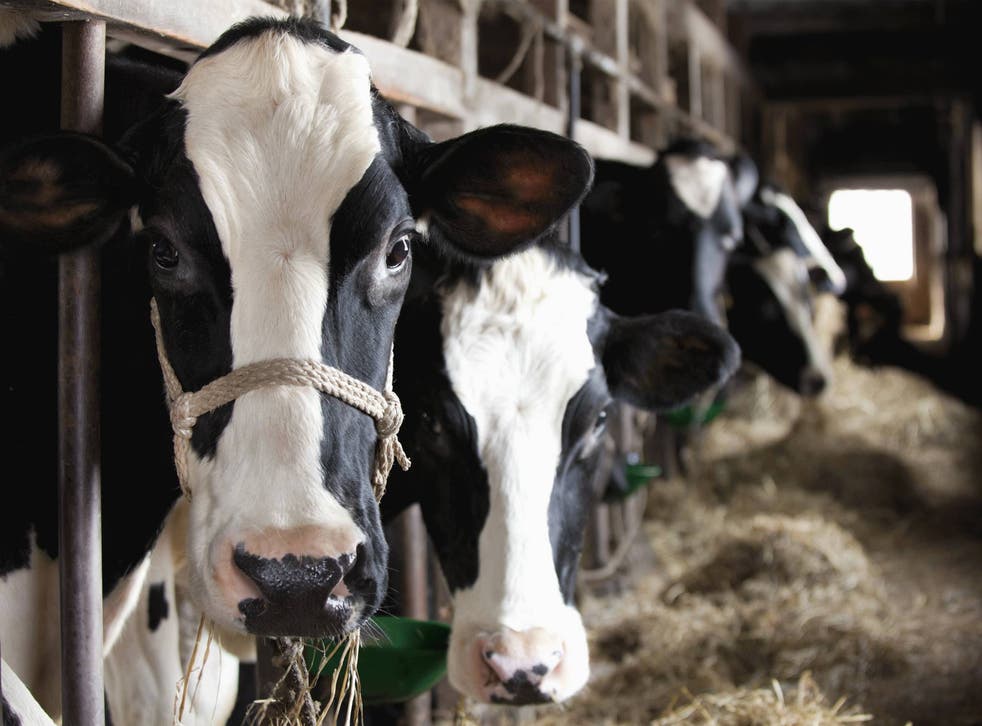 A pilot flying a Boeing 747 was forced to issue a "mayday" call and make an emergency landing after overheating cows were mistaken for a fire.
The jet was reportedly over the Irish Sea when an alarm started sounding to warn the cockpit of an apparently catastrophic fire in the hold, where almost 400 cows were being transported.
Pilots sent out a distress signal and received permission to come down at Heathrow Airport, London.
Yet when technicians inspected the cows' deck they found no evidence of flames or even smoke.
Cows emit large quantities of methane and maintain body temperatures slightly higher than that of a human – the combination of which may have explained the sounding of an alarm.
The bizarre incident was one of a range revealed after the Sunday People newspaper submitted a Freedom of Information request to the UK's Civil Aviation Authority.
It found that 186 emergency "mayday" calls and 1,076 less urgent so-called "pan-pan" calls were sent to UK airports over the past two years – the equivalent of more than three a day.
Other incidents highlighted included bird strikes affecting engines and crew members falling ill during flights.
Aviation expert David Learmount, from the Flightglobal website, told the newspaper: "A mayday or pan-pan call doesn't mean you will have a disaster. Usually nobody is hurt."
Register for free to continue reading
Registration is a free and easy way to support our truly independent journalism
By registering, you will also enjoy limited access to Premium articles, exclusive newsletters, commenting, and virtual events with our leading journalists
Already have an account? sign in
Join our new commenting forum
Join thought-provoking conversations, follow other Independent readers and see their replies