Cannabis lube exists now because there must be cannabis everything
Product currently only available to California residents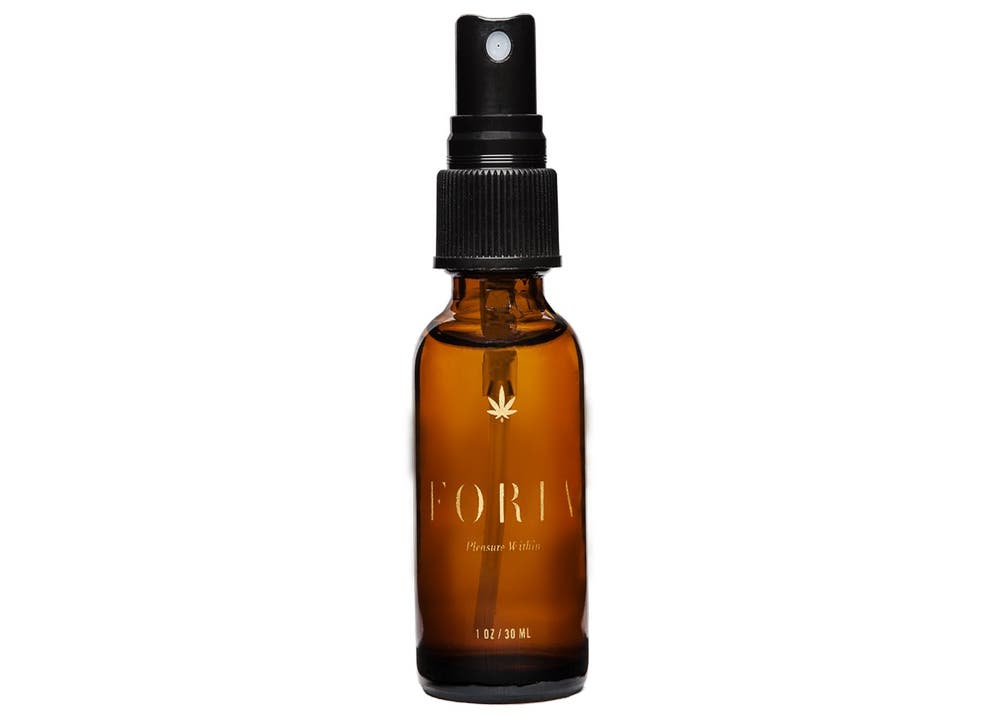 Putting cannabis in anything and everything has been practiced since time immemorial, from hash brownies to those suspect 'cannabis lollies' they sell at festivals, but since the drug was legalised in Colorado and Washington companies looking to make a quick buck are getting more and more inventive.
Foria has now hit the market it in the US, a lube that contains THC and other cannabinoids and promises to enhance sex while giving a 'sensual' high.
"After using Foria, not only did I have multiple orgasms in a short amount of time, I experienced a deep relaxation of the mind, body and soul," a customer writes on the company's website, failing to mention whether she also felt a burning desire to polish off an entire bag of Cheetos.
The cannabis lube is currently only available to those with a physician statement in California, though it will be also be available in Colorado and Washington this summer.
The product is said to work "specifically for women because of the very sensitive and absorbent membrane of the vagina and entire vulva — inner and outer labia and clitoris included", but like most of these novelty weed products is not as effective a way of getting high as more traditional methods.
In the FAQ section, the producer states that "the majority of women who try Foria topically report that they do not get "high" and that their experiences are more sensual in nature," adding that "the psychoactive affects of getting "high" when taken orally are consistent with other edible medical marijuana products."
The lube, which is blended with coconut oil, is edible and can be used by both men and women, retailing at $88 for a small bottle.
Register for free to continue reading
Registration is a free and easy way to support our truly independent journalism
By registering, you will also enjoy limited access to Premium articles, exclusive newsletters, commenting, and virtual events with our leading journalists
Already have an account? sign in
Register for free to continue reading
Registration is a free and easy way to support our truly independent journalism
By registering, you will also enjoy limited access to Premium articles, exclusive newsletters, commenting, and virtual events with our leading journalists
Already have an account? sign in
Join our new commenting forum
Join thought-provoking conversations, follow other Independent readers and see their replies