Christmas party hangovers are more likely to affect you today than any other day
9.35am is the moment where headaches and nausea are most likely to set in
Roisin O'Connor
Friday 12 December 2014 09:24 Comments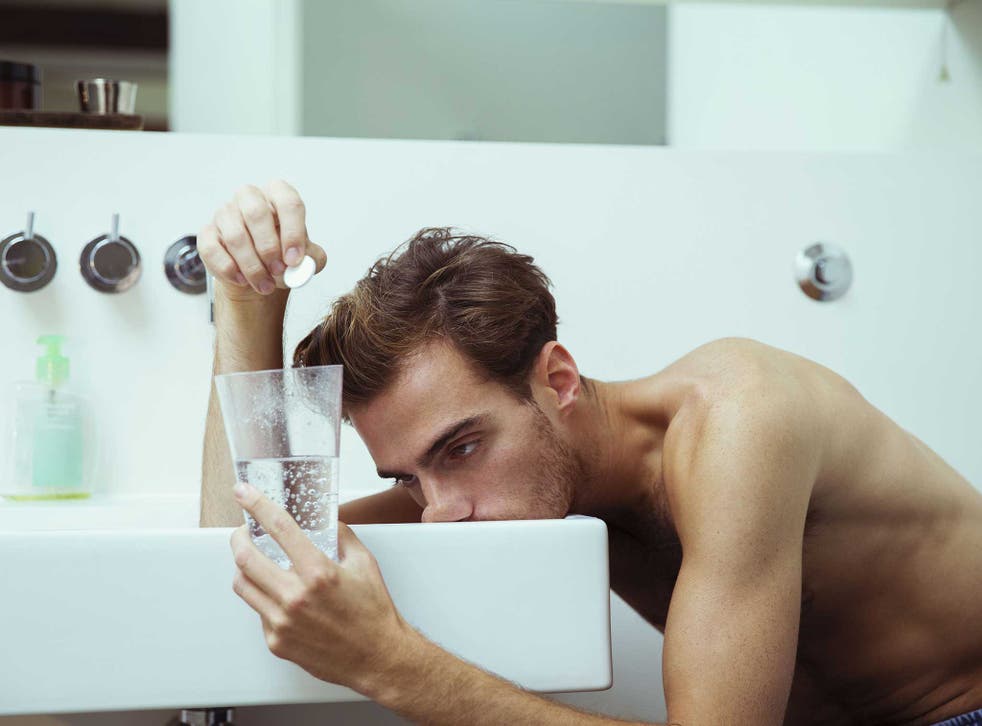 Today is apparently the worst day for Christmas party hangovers in the UK.
Research claims that productivity will be at an all-time low today because so many people are recovering from office parties.
9.35am is the moment where headaches and nausea are most likely to set in. The typical British hangover reportedly lasts nine hours and 45 minutes: so if you haven't called in sick, make sure there's a glass of water and some aspirin on your desk (if you can't get hold of ingredients for a Bloody Mary).
Alcohol-free bar Redemption asked 2000 people about their office party drinking habits, and found that 30 per cent of people admitted that they will spend the next day untagging embarrassing photos of the night before from social media.
How to get rid of a hangover
The NHS website says that if you wake up the next morning feeling terrible, you probably didn't follow their advice for the night before.
"Treatment involves rehydrating the body so it can deal with the painful symptoms (though the best time to rehydrate is before going to sleep)."
Over-the-counter painkillers can help with headaches and muscle cramps. Paracetamol-based remedies are usually preferable, as aspirin may further irritate the stomach and increase nausea and sickness.
Sugary foods may help you feel less trembly. In some cases, an antacid may be needed to settle your stomach first.
The NHS states that "hair of the dog" (drinking more alcohol) does not help, and say that you may simply be delaying the appearance of symptoms until the alcohol wears off again.
Do you have a favourite hangover cure? Comment below or tweet @Independent
Register for free to continue reading
Registration is a free and easy way to support our truly independent journalism
By registering, you will also enjoy limited access to Premium articles, exclusive newsletters, commenting, and virtual events with our leading journalists
Already have an account? sign in
Join our new commenting forum
Join thought-provoking conversations, follow other Independent readers and see their replies