Death Cafe set to open in London to 'help people engage with dying'
Dying for a coffee? There is a place with caffeine and mortality on the menu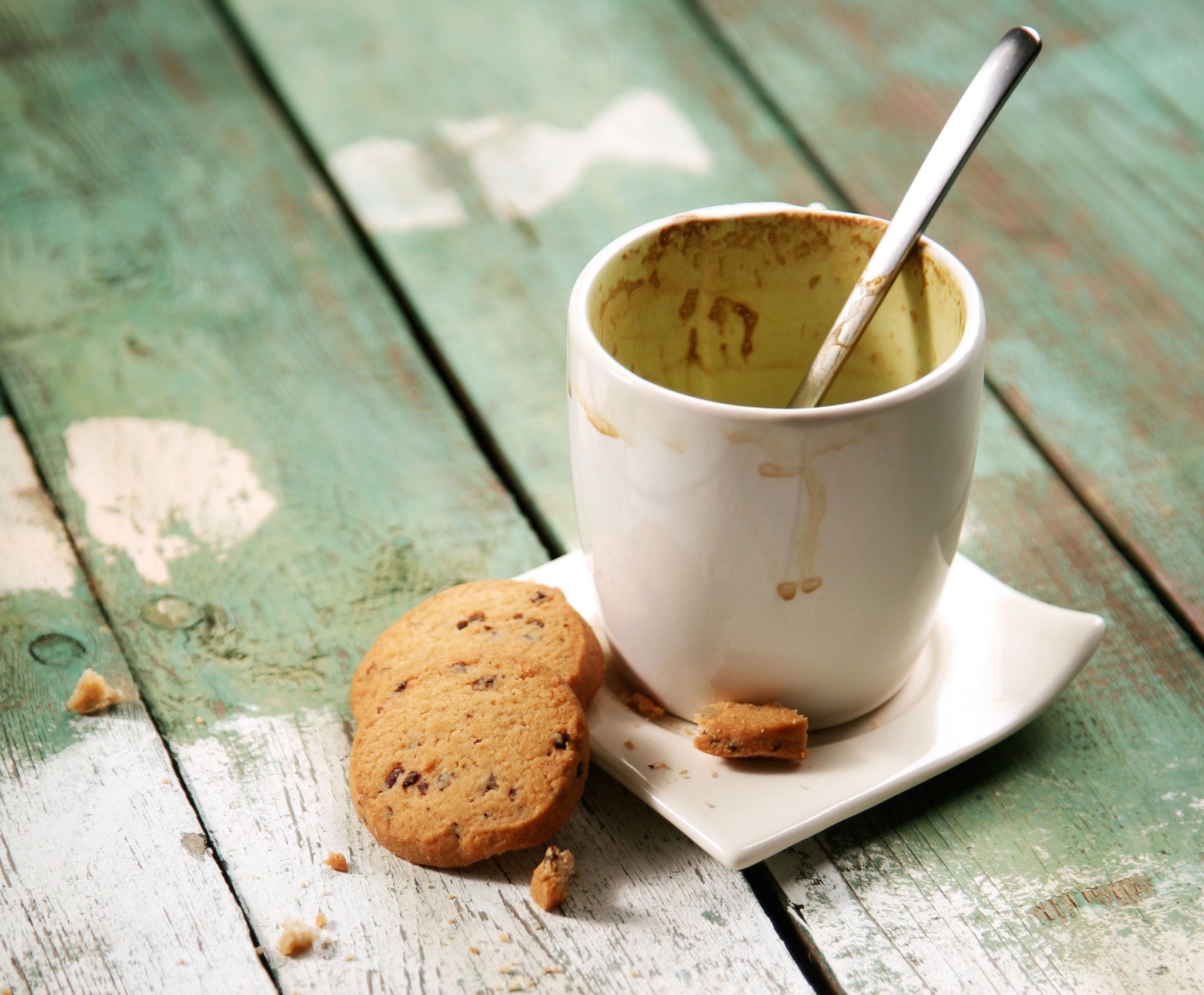 Tea and sympathy traditionally accompany bereavement but soon you could also have cake, cheese toasties and frankness about mortality.
London looks set to host a permanent "Death Cafe", a coffee shop where people can go to talk about one of life's most awkward subjects - dying.
Since the Death Cafe movement started in 2011 more than 2,000 popup cafes have sprung up across the world, with the majority opening in this country.
But now the movement's founder wants to open a permanent Death Cafe in the British capital and next month will offer shares in it at £50 a go.
The permanent Death Café will run as a non-profit Community Benefit Society owned and managed by those who support it.
Funeral advisor and Death Cafe founder Jon Underwood says the aim of the movement is "to increase awareness of death with a view to helping people make the most of their (finite) lives."
Death Cafes are not intended to be bereavement su
pport groups or morbid places. They are simply environments where mentioning death and the deceased or fears about personal mortality and means of dying are openly welcomed and not unsaid, sanitised or ignored.
A survey by the charity Dying Matters reveals that more than 70 per cent of us are uncomfortable talking about death and dying.
"We don't want to shove death down people's throats," Underwood told The Independent. "We just want to create an environment where talking about death is natural and comfortable."
He got the idea from the Swiss model (cafe mortel) invented by sociologist Bernard Crettaz.
"I'm certain that Death Café London will be both beneficial for society and a chance for learning and discussion," Underwood explains. "In my experience, when people talk about death and dying, all their pretences disappear,
"You see people's authenticity and honesty among strangers. Although it might sound really weird and wonderful to say you attend a death cafe, it just feels very normal."
Talking of Death Cafe London he says: "The time is right to offer a place where people can come to engage with death. More and more people are expressing support and getting involved. Death Café London is committed to enabling all people – especially individuals with marginalized identities – to safely buy shares in, work at, use and shape the venture."
What is said at a Death Cafe?
I visited a Death Cafe pop up in East London in 2012 and was amazed by the warmth, humour and total lack of misery I encountered there.
Yes there was grief. Yes people were carrying, and told, dreadful stories of watching loved ones die. But there was joy and laughter and support and honesty, too.
There were also several representatives of people from the so-called "death industry" - including an undertaker and a funeral celebrant.
"I feel more alive than ever since working in a funeral home," a woman working as an embalmer remarked. "It has helped me recognise that it isn't a circle between life and death, it is more like a cosmic soup. The dead and the living are sort of floating about together."
"We're in a bit of a pickle about embalming," one man commented, without quite realising his joke.
"I have seen people have funerals which I don't think they would have wanted," the undertaker, who has 17 years of experience, remarked. "It is possible to provide funerals more cheaply, more sensitively and with greater respect for the dead."
Join our commenting forum
Join thought-provoking conversations, follow other Independent readers and see their replies