Distressed seal 'safe and well' after rescue operation involving two police forces and the RSPCA
Police warn the public to stay away from the 'powerful animal'.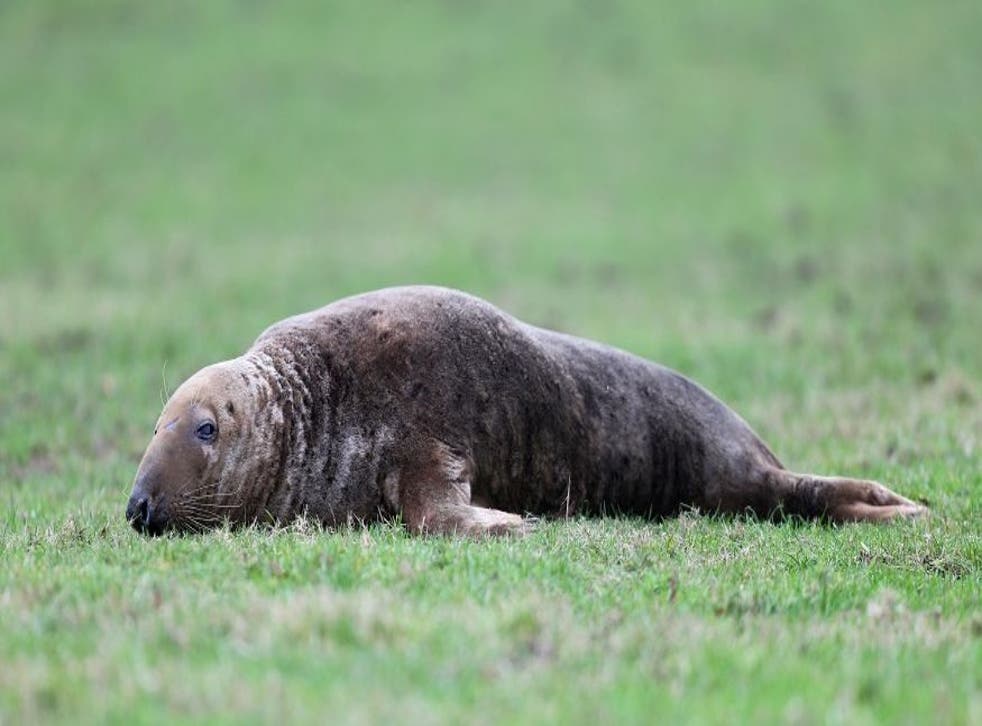 A joint police operation was launched in North West England this morning to rescue a distressed seal.
Officers from Mersey Police, Cheshire Police and the RSPCA worked together to help a seal, which was found lying in the middle of muddy field.
The seal was said by police to alive and well after the rescue, though it was initially described by Cheshire Police as "distressed".
RSPCA officers specially trained in animal welfare attended the scene.
The incident took place in Newton-le-Willows, near Warrington.
Nicola Watkinson, who works at a shop near the field, told local paper the Liverpool Echo that it was not clear how the animal had arrived in the field.
"The only thing they can think of is that there's a little brook nearby, so maybe it has come from there," she said.
Warrington Central Police tweeted: "The report of a found seal is true! … [The] seal is safe and well – it wanted to be home for Christmas."
Merseyside Police warned that the animal could be dangerous.
"Seals are powerful animals and potentially dangerous. Police are advising the public to stay away from the area," a spokesperson said.
The RSPCA has not yet responded to requests for more information on circumstances surrounding the seal's appearance.
UPDATE: Police officers and firefighters seem to be moving the seal using fence posts and a broom
Join our new commenting forum
Join thought-provoking conversations, follow other Independent readers and see their replies