Fox constructs quintuple-decker bacon sandwich in nuclear wasteland
This guy knows how to breakfast
Christopher Hooton
Tuesday 28 April 2015 15:54 Comments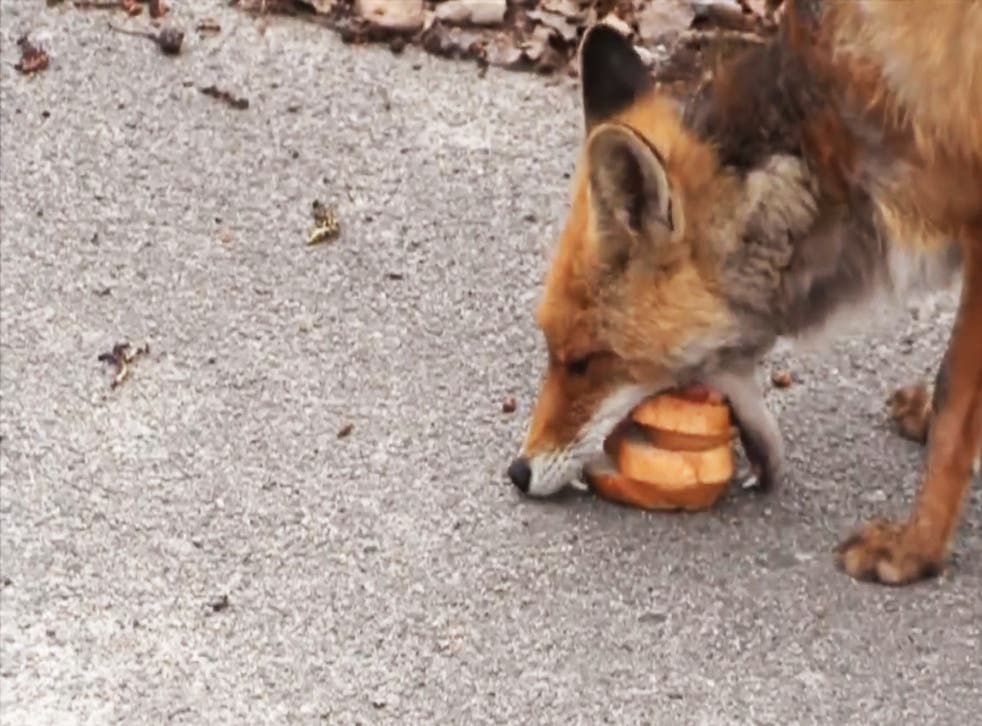 During a visit to Chernobyl's exclusion zone, a team of Radio Free Europe journalists met a "rather thin-looking" fox.
He didn't seem to fear humans, having presumably not met many in the nuclear fallout zone, and trotted down the steps to approach them.
Taking pity on the fox, the group tossed it a few slices of bread and bacon
The fox didn't just gobble them straight up however, no, he wanted to do it right, carefully assembling a five-deck bacon sandwich with his jaw before making short work of it.
The moment made for a quick segment on the BBC News, drawing millions of views.
Just huge admiration for this fox's culinary skills. Definitely intrigued to see what he would do with 10,000 Doritos, salsa, guac and some queso fresco.
Register for free to continue reading
Registration is a free and easy way to support our truly independent journalism
By registering, you will also enjoy limited access to Premium articles, exclusive newsletters, commenting, and virtual events with our leading journalists
Already have an account? sign in
Join our new commenting forum
Join thought-provoking conversations, follow other Independent readers and see their replies